How To Get A Blue CPCS Card
Posted on Friday, 12th March 2021 by Tim

If your daily responsibilities at work involve plant operations, it is likely that you will need to hold a CPCS card. One of the most common types of card for workers in the construction industry is the CPCS blue card. In today's blog, we look at what the blue card allows you to do on site, and how you can get yours.
What is a blue CPCS card?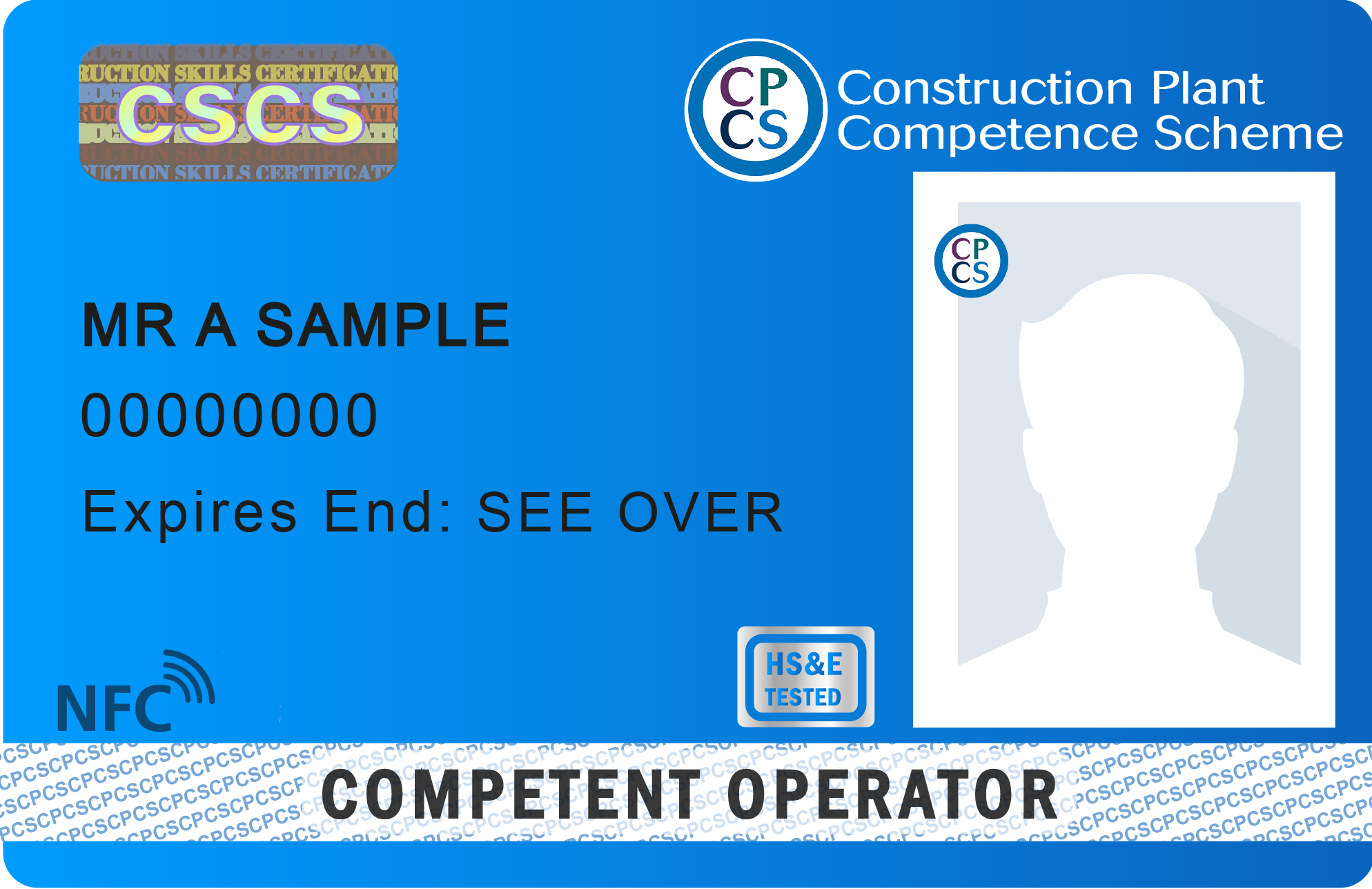 CPCS stands for the Construction Plant Competence Scheme. CPCS cards are used by thousands of plant workers across the UK to prove they have the qualifications needed to perform their job safely and effectively. NOCN (National Open College Network) oversee the management and the award of all types of CPCS card.
CPCS blue cards, known officially as CPCS competent operator cards, show that holders are fully competent to operate in the roles listed on their card. They are a widely recognised way of displaying that workers have completed the necessary qualifications, health and safety training, and gained significant real-world experience, to perform their job safely and effectively.
If you perform multiple roles on site which require specific training, you can have several different categories on one card. This is much more convenient than having to carry several separate cards for each type of work you do.
How do I get my blue CPCS card?
To get a blue CPCS card, you need to be able prove your competency for the role you're applying for a card in. For most people, this will involve completing a Level 2 NVQ in their area of work.
NVQs are work-based qualifications that certify the worker's ability to perform their job competently. This is assessed through a series of observations and tests relating the worker's on site responsibilities. These qualifications are perfect for jobs which involve a lot of practical work, or require very specific knowledge and skills from workers.
To apply for a blue CPCS card, you will need to have completed a Level 2 NVQ in a relevant field. For example, if you need to operate cranes on site, you would need to complete a qualification such as our Level 2 NVQ in Plant Operations - Cranes and Specialist Lifting. These NVQs will culminate in a CPCS theory test, and a CPCS practical test, to ensure you have a complete understanding of the area of work.
In addition, learners will also need to have completed the CITB Health Safety & Environment (HS&E) test within 2 years of their application. This is a short, multiple-choice test designed to ensure learners have a thorough understanding of general health and safety practice on construction sites.
How do I change my red CPCS card to blue?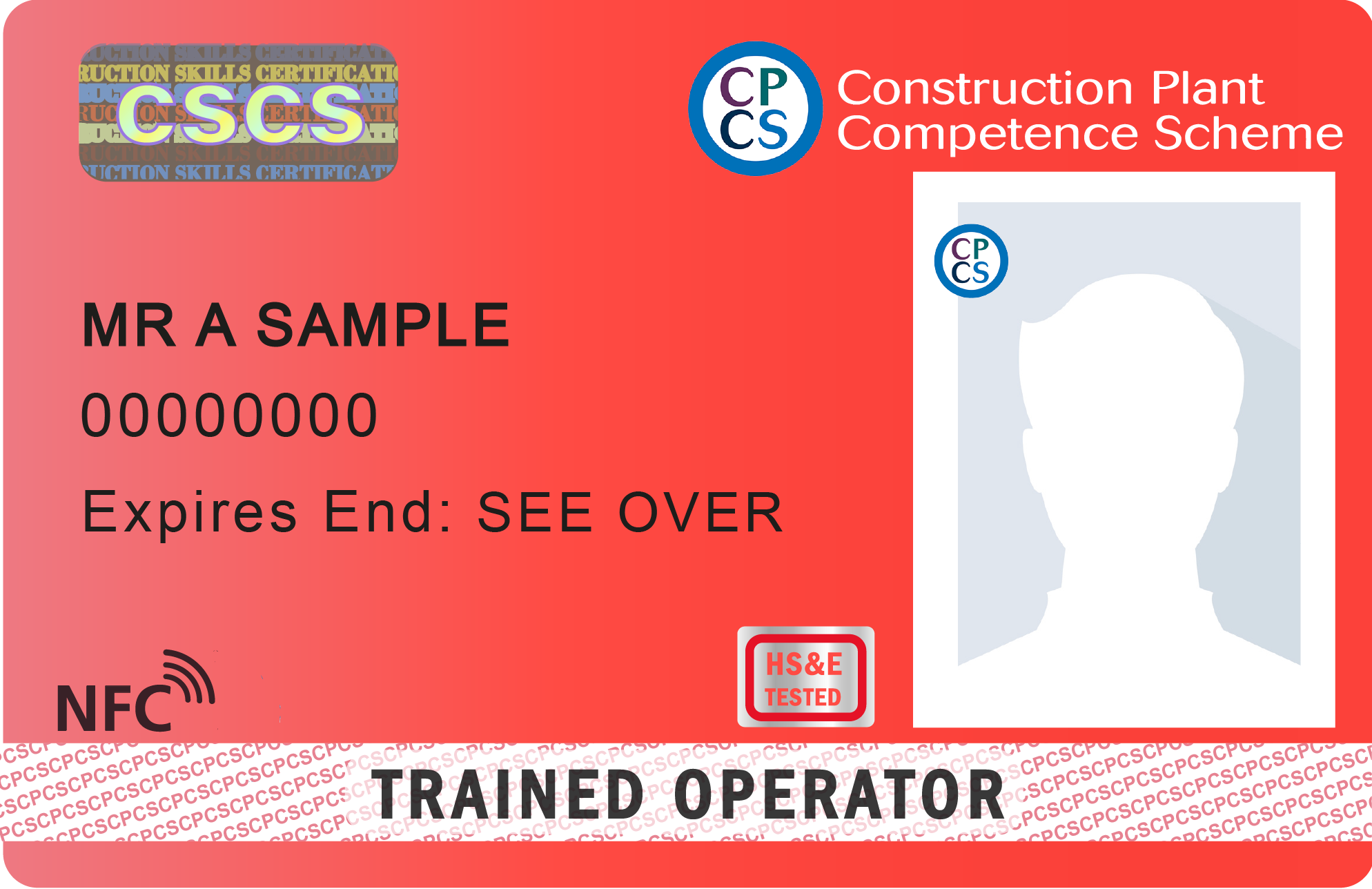 CPCS red trained operator cards are the most basic level card issued as part of CPCS. To get this card, you need to have completed the CITB HS&E test, CPCS practical and theory tests, as well a relevant training course. For example, if you want to get a red card to be a telescopic handler, you may want to complete our CPCS Telescopic Handler 360 Slew (A77) course.
Red cards are only valid for 2 years. This is why most workers will look to upgrade their red card to a CPCS blue card as soon as they can. To do this, learners need to have completed their NVQ, CITB HS&E course (within the past 2 years), and hold a red card which is within 12 months of its expiry.
Once you have met this criteria, you will need to contact NOCN directly to make your upgrade application. You can call them on 0300 999 1177 (option 1, option 1) or email cpcs@jobcards.org.
How long is a CPCS blue card valid for?
Blue CPCS cards are valid for 5 years from the date of issue. At this point, you will need to renew your card by contacting NOCN. The process of CPCS blue card renewal will vary depending on how long your card has been expired for.  
For those whose card has been expired for less than 5 years, you will be able to renew your card if you have passed the CITB HS&E test within the past 2 years, completed CPCS renewal tests for all the categories on the card, and demonstrated on-going practical operating experience. Experience can be evidenced through an on-site assessment, a CPCS practical test, or a logbook.
If your card has been expired for over 5 years, you will to have passed the CITB HS&E test (within the past 2 years), pass CPCS theory and practical tests, and hold the relevant NVQ.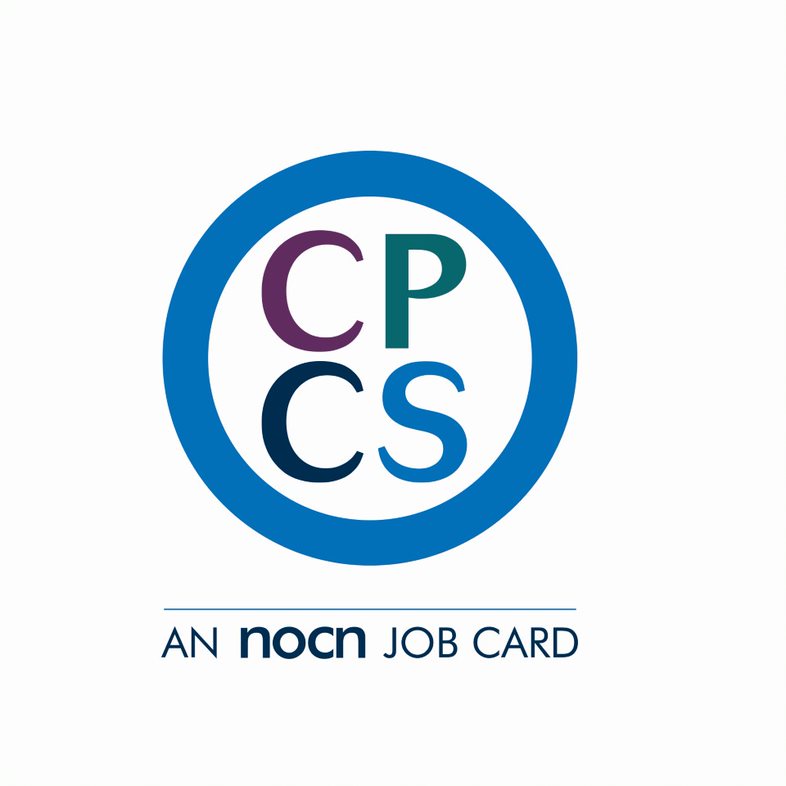 Is the CPCS test multiple choice?
CPCS renewal tests do involve multiple choice questions. You will be asked to complete a 15 minute multiple choice test for each category on your card.


CPCS card cost
At the time of writing, all CPCS cards cost £28. This doesn't include the price of any training needed to apply for your card. If your card is damaged, lost, or stolen, you can be issued a new one by contacting NOCN. You will need to pay the £28 fee again for a new card.
CPCS training near me
If you are looking to complete a Level 2 NVQ in plant operations to apply for your blue CPCS card, we have a number of options available. These include:
Why not take a look at our course index to find a full list of the NVQs we have available.
In addition, we also provide a number of CPCS courses which will allow you to apply for a red trained operator card. Check out the CPCS courses section of our website to see the training options we have available.  
Further information
For more information on CPCS cards, including how to get a CPCS tester card, you can read the 'ESS Guide to CPCS'.
If you have any further questions about our training, you can contact a member of our team by calling us on 0115 8970 529, or sending an email to training@essentialsiteskills.com.