Make Sure You Have the Right CSCS Card
Posted on Friday, 19th July 2019 by Louise

Last week we discussed the temporary red CPCS cards, so this week, we will look at the full CSCS Card scheme in more detail and how to achieve your desired CSCS Card along with the useful online tools and resources available, to make sure you are never denied access to site.
Most major contractors and homebuilders require workers to hold a valid CSCS card to certify their qualifications and training, so it is important that you hold the correct CSCS card for the type of work you do on site.  If you do not have a CSCS card or you have the wrong card, then your access to the construction site could be refused.
What CSCS Cards are Available?
There is a wide range of cards from temporary provisional cards to senior management cards that cover hundreds of construction related occupations.
There is a CSCS card that is right for you, which will prove you have the necessary training and qualifications to be safe whilst working on site, whatever your job or level of experience. Most card applicants must pass the relevant CITB Health, Safety and Environment Test (unless you are exempt).
You can find a full list of the available CSCS cards here; which includes guidance on what you need to do before applying for your desired CSCS card.


CITB CSCS Online Card Checker
The CITB online card checker is a useful tool for checking card memberships for CSCS, CPCS and CISRS.  You can also view the pass dates for the CITB Health, Safety and Environment Test and CPCS Renewal Card Tests.
As an added bonus the CITB card checker also enables you to view completed Site Safety Plus courses such as SMSTS, SSSTS and the SMSTS Refresher. 
Don't forget to add this link to your favourites for futures card checking!
CSCS Card Finder
To help you decide which CSCS card is right for you and how to apply, the CSCS card finder is a handy online tool.  By searching your occupation and entering the qualification you have, or are planning to work towards, it will advise which card is relevant to your role. It will also advise the level of CITB Health, Safety & Environment test required before applying for your card.
How to order a CSCS Card / How do I get a CSCS Card
The first step to applying for a CSCS card is providing evidence of achieving a nationally recognised construction related qualification, or proof that you are registered and in the process of achieving one. The qualification must be relevant to your occupation.
CSCS have provided a step by step guide and a handy video on the application process here.
Replacement CSCS Card
If your card has been lost, broken or stolen you can call CSCS to request a replacement card on 0344 994 4777.  They will request that you have your CSCS registration number or alternately your National Insurance number to hand.  The replacement CSCS card costs £36 and will display the same information as your old card, including the expiry date.
Calling CSCS to Apply For a CITB CSCS Card
When you call CSCS to apply for a card they will:
Ask for your name, date of birth, National Insurance number, home address and whether you have held a CSCS card before.
Discuss the type of work you carry out, how experienced you are, the training you have received and the qualifications you have achieved or are working towards.
Agree with you which CSCS card you should apply for.
Tell you which CITB Health, Safety & Environment Test you need to pass and how to book it. The test costs £21.
Let you know if you need to post or email copies of qualification certificates or other documents.
Ask for details of your credit or debit card to take payment of £36 for your card.
Once you have passed the CITB Health, Safety and Environment test and all the correct documentation has been received, your card will usually be dispatched on the next working day.
Please check the official CSCS website www.cscs.uk.com for more information about the scheme or call 0344 994 4777.
CSCS SmartCards
All CSCS cards contain a chip that stores the identity, qualifications and training of the cardholder.  This means Site Managers can use technology such as a smartphone, table or PC once the GoSmart App has been installed.  This allows them to instantly view and record the cardholder's information and have reassurance the cardholder has the skills and qualifications for the job they do on site.  Next week we will explain CSCS SmartCards in more detail and the benefits they can bring to your business.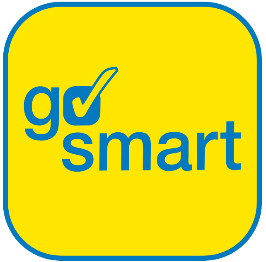 Partner CSCS Card Schemes
There are a number of CSCS Partner Card Schemes which display the CSCS logo. CSCS work closely with them to ensure they adhere to the same standards as CSCS, requiring cardholders to have a recognised construction qualification and pass the relevant HS&E test.
Partner card schemes represent other more specialist sectors such as scaffolding, demolition and plant.  To find out more about the CSCS partner card schemes you can click on the partners website links.
https://www.cscs.uk.com/about/partnercard-schemes/
How ESS can Help
We hope you found the above information useful to help you on your way to applying for the right CSCS card.
Here at ESS we have expert advisors to help guide you through the process and offer a wide range of training and NVQ qualifications to help you get your skilled CSCS card.
Call us on 0115 8970 529 or email training@essentialsiteskills.com and we will be happy to support you through the process, keeping it simple so you can concentrate on your career.