Why Sugar Awareness is Essential to a Healthy Lifestyle
Posted on Friday, 17th January 2020 by Tim

If you are heading into the New Year with the resolution to get into shape, you are not alone. Losing weight, exercising more and eating healthier are all popular goals for people heading in to 2020. However, for those looking to improve their physical health there is an endless amount of advice available, and not all of it is helpful. One of the most effective ways of getting into better shape is by cutting down on sugar. Next week is 'Sugar Awareness Week 2020', which aims to create awareness of the impact sugar can have on people's lives. In this blog, we look at simple ways you can improve your diet, cut down on sugar and avoid the negative effects of poor eating-habits…
What is healthy eating?
The term 'healthy eating' is a broad and non-specific term. Essentially, it means eating the right foods in the right quantities. This doesn't mean cutting all sweet or salty foods out your diet completely, but having a balanced diet which encompasses all the food groups and provides all the necessary nutrients for you to be healthy and get the most from life.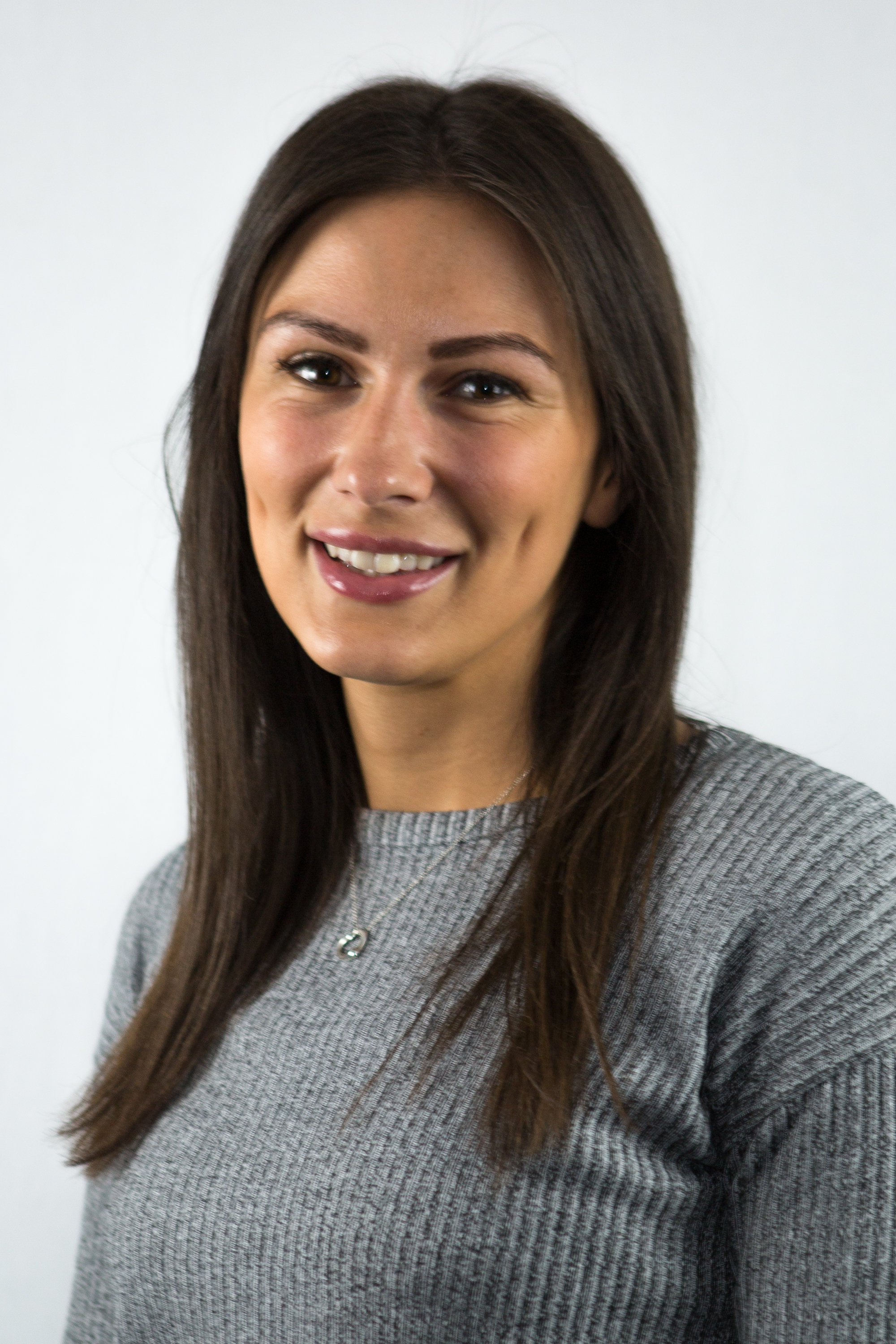 Healthy eating is key component of maintaining what would be described as a 'healthy weight'. This means that you are not unhealthily heavy or thin. If you want to know whether you're currently at a healthy weight you can use the BMI healthy weight calculator. This NHS-created calculator works out whether you are in good shape for somebody of your build. If you have concerns about your weight or diet, your local GP can assess your condition and help you create a plan to improve your health.
Project manager Konny Papadopoulou is the healthy eating expert at ESS, having a degree in Nutrition, Health & Lifestyle and extensive experience of working within the NHS. She stresses the importance getting into healthy eating patterns;
"People need to be having regular meals, 3 healthy meals a day with snacks in between. Eating every 2-3 hours, small and often. It's integral people are aware of their proportions of food groups and know what a meal should look like. Half of your plate should be fruit and vegetables, around a third should carbohydrates, and building it up that way."
What are the benefits of healthy eating?
There are huge number of benefits to both your physical and mental health by improving your eating habits. These include:
More energy throughout the day
Maintaining a healthy weight
Reduced risk of heart problems and Type 2 diabetes
Improved moods
What a healthy meal should look like:
The Eatwell Guide created by the NHS provides a simple breakdown of what a balanced diet should look like. It lays out the 5 basic food groups and how much you should be eating of each on a daily basis to stay healthy:
Fruit and vegetables are a vital source of vitamins, minerals and fibre. You should be eating at least 5 portions per day
Starchy carbohydrates foods such as potatoes, bread, rice and pasta. Essential source of energy and nutrients that should make up around 1/3 of our diets.
Dairy produce such as milk and cheese, or vegan alternatives such as soya. A great source of protein and calcium, however, these can be high in fat. Try to buy low-fat versions of items like butter.
Protein rich foods such as beans, pulses, lentils, fish and meat. Meat can vary wildly in quality which can lead to them being higher in fat and containing less protein, so shop wisely. The latest advice is that adults should be eating at least 2 portions of fish per week, with at least one being oily fish such as salmon or mackerel.
Fats include everything from sweets, biscuits, crisps, fizzy drinks and much more. These don't contribute anything to our diet and so should be eaten less often. Most products that are high in sugar fall into this category, we will go into more detail on this later in the blog.
What foods are good for weight loss?
Eating a healthy, balanced diet can help you maintain a healthy weight. The solution to weight loss does not always mean dieting. Eating better foods at regular intervals is a more effective and healthy approach to weight loss.
While reducing your food intake can be beneficial in some cases, starving yourself to lose weight is not healthy and can in fact be counter-intuitive. Not eating for extended periods can trick the body into holding onto weight, as it does not know when the next meal is coming and feels it has to stockpile. Skipping breakfast is a particularly ineffective means of losing weight, as it will cause you miss out on vital nutrients and snack throughout the day.
If you're trying to lose weight, aim to eat better foods and be more active. One tip is to eat foods that are high in fibre, such as pasta or rice, as these are more filling and mean you won't have to eat as much to feel full. There are small steps you can take to slowly improve your diet without having to starve yourself or make drastic changes. Konny has this advice:
"If you are having snacks like crisps or cheese, they often have healthier options, such as 'light' or 'baked' version. Cooking methods are also vital, so looking at the amount of oil you are using. This is something you can lose track of if you are not using spray oil. If you want to use olive oil you could try pouring your olive oil into a spray bottle and using that in order to reduce the amount you use. These are small steps you can take which do make a difference."   
Sugar Awareness Week 2020
The 20th - 26th January is Sugar Awareness Week, an annual campaign geared towards raising awareness of the damaging impacts of having of too much sugar in our diet. The annual campaign is a great chance for the general public, government and the food industry to discuss approaches to sugar and the impact it has on our society. You can learn more about the campaign via the Action On Sugar website: http://www.actiononsugar.org/sugar-awareness-week/sugar-awareness-week-2020/
How does sugar impact weight?
One of the best ways of addressing your weight concerns is by reducing the amount of sugar you consume. Sugar is the largest contributor to weight gain and obesity in the UK. Sugars are 'simple carbohydrates', and are also found in fructose and glucose in fruit. Simple carbohydrates give you energy, but consuming too much means the body cannot process them properly, which over time leads to the excess being stored as body fat. These are not to be mistaken for 'complex carbohydrates', which are found in starchy vegetables, whole grains, rice and cereal. These are more deficient in providing the body energy, which means you don't have to eat as many and subsequently put on less weight.
How can I cut down on sugar?
A large part of the battle for reducing your sugar is just being aware of the amount you're consuming on a daily basis. This means checking the packaging on sweet products and using the 'traffic light' system as a guide. However, sometimes these can be misleading as they are not kept up to date with current government guidelines. The current government advice recommends that adults have no more than 30g of sugar per day, which works out as about 5 teaspoons.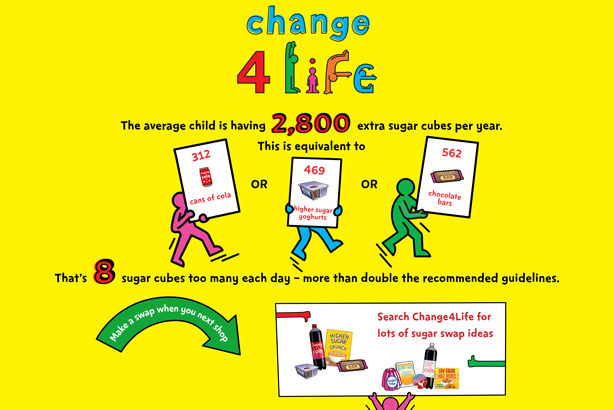 You also need to be aware of sugar appearing in foods you might not expect. Potatoes and breads have much more sugar in than you might expect. There are many simple steps you can make to slowly reduce your daily sugar intake including:
Reducing the sugar in your tea/ coffee, or cutting down on the amount of hot drinks you have
Eating whole fruits instead of smoothies, as these have a higher concentration of sugar
Creating and following a 'healthy eating plan' which maps out your meals to make sure you are getting the right balance of food groups
For more tips on how to reduce your sugar, including healthy eating recipes, Change 4 Life is a useful and simple guide.
The courses we offer
For those who want to develop their knowledge of how to live a healthy lifestyle, for personal or professional reasons, we offer a couple of different courses to help you develop your understanding of the subject:
This qualification enables learners to gain knowledge and an understanding of the positive effects of exercise on long-term health and well-being. This includes implementing an exercise plan with appropriate nutritional requirements. The objectives of this qualification are to help learners gain an understanding of:
the impact of diet, nutrition and exercise on personal health
safe and appropriate levels of exercise
the importance of personal motivation and setting targets
Upon completion, successful delegates will be awarded a NCFE-accredited Level 2 Certificate in Improving Personal Exercise, Health and Nutrition.
This e-learning course is ideal for anyone who is working in a position where they're responsible for people's nutrition and hydration needs. The course includes a breakdown of all the key terminology in relation to nutrition, as well as highlighting the consequences of failing to meet these needs. Successful learners will be able to identify those at risk of malnutrition or overnutrition and help people affected. This course is CPD approved and is conducted entirely online, so you can complete it at your own pace, at a time which is convenient for you.
Further information
For further information on healthy eating and maintaining a healthy weight, Change 4 Life and the NHS website are both useful resources. If you would like to know more about the courses we offer, why not speak to a member of our training team on 0115 8970 529 or email us at training@essentialsiteskills.com. You can also see a full list of all the other courses and qualifications we offer via our course index.