CITB Revision for your HS&E Test
Recommended Video
The questions in the HS&E test are designed to assess how you respond to health, safety and environment situations on a construction site, and this video explains the safety measures you can expect employers to take on your behalf and also offers tips on how you, personally, can promote a safer working environment.
Setting out (with subtitles)
Setting out (in British Sign Language)
Where to get your test revision materials
You can purchase HS&E test revision materials directly from the CITB online shop, by phoning 0344 944 4488, or from high street and online shops where available.
There are also mobile revision Apps which are extremely popular, that you can download from the Apple App or Android Google Play Stores – ensure you select the correct test level when downloading.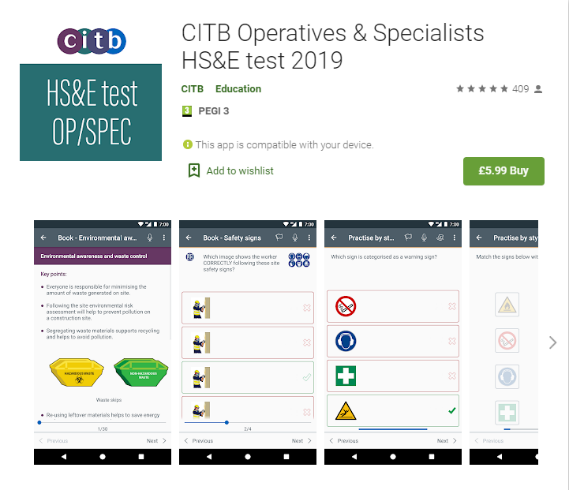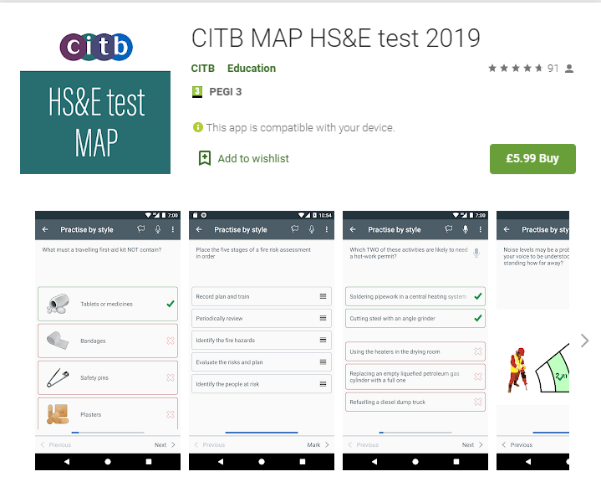 Contact us for further help and guidance