CCDO Demolition Topman Course
Certificate valid for
Never expires
Grant Available
Selected Dates
Book this course today. Call 0115 8970 529 or click here to send us a message
This 1 day Demolition Topman course is aimed at demolition operatives applying for the Trained Operative Demolition Topman Card.
A candidate must meet the following criteria to obtain entry onto this course:
A good understanding and practical application of spoken and written English
Must hold a full Demolition and Refurbishment Operative Card
A valid Asbestos Awareness Course

Certificate (NDTG, UKATA, ARCA, or CAD Approved within the last year - online courses not accepted)
A candidate must also hold a valid Demolition Specialist or above Health, Safety & Environment (HS&E) Test (passed within the last two years)
Supervised Duties
Demolition including structural elements
Operation of work tools
Implementation of work in accordance with RAMS
Interpretation of drawings/instructions
Reporting variations to RAMS
Structural hot works
On completion of the 1 Day Demolition Topman Course, candidates will be issued with a Trained Operative Demolition Topman Card: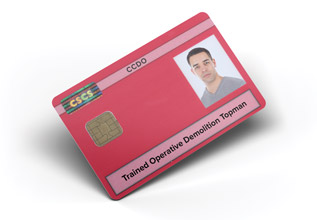 This card is temporary for 3 years in which time the candidate must register and achieve the Level 2 NVQ in Demolition.
On completion of the NVQ qualification, along with a valid Specialist Demolition Health, Safety & Environment (HS&E) Test, valid Asbestos Awareness Certificate (not e-learning), you will be able to apply for the Demolition Topman Card: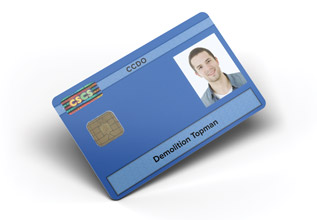 About NDTG
The National Demolition Training Group (NDTG) was formed in 1978 with the sole objective of providing specific and relevant training opportunities to demolition workers.
NDTG administers the CCDO Card Scheme (Certificate of Competence for Demolition Operatives).