CCDO Chargehand Course
Certificate valid for
Never expires
Grant Available
Selected Dates
Book this course today. Call 0115 8970 529 or click here to send us a message
Experienced Demolition Topmen who are overseeing a team of Operatives on a regular basis.
A candidate must meet the following criteria to obtain entry onto this course:
A good understanding and practical application of spoken and written English
Must hold a full Topman Card (NVQ Achieved)
A valid Asbestos Awareness Course

Certificate (NDTG, UKATA, ARCA, or CAD Approved within the last year - online courses not accepted)
A candidate must also hold a valid Demolition Specialist or above Health, Safety & Environment (HS&E) Test (passed within the last two years)
CCDO 2 Day Chargehand Course Content
To upskill their knowledge base in a variety of subjects as listed below:
The responsibilities towards health and safety, and reporting of incidents
Behavioural techniques
An introduction to the general hazards on a demolition site and the roles and responsibilities in dealing with these
A Chargehand's interpretation of his role in identifying and dealing with environmental issues that arise from the demolition operations
Understanding of time management and contract documentation i.e. site files, demolition plans, method statements, risk assessments etc
Responsibilities and understanding towards Temporary Works
Delivery of tool box talks, risk assessments, method statements, site inductions, fire action plans etc
Duties
Ensuring work is carried out in accordance with RAMS
Reporting to site supervisor
Delivering Tool Box Talks
Team Leader directing and working alongside operatives
Preparation and delivery of site inductions
On completion of the 2 Day Demolition Chargehand Course, candidates will be issued with a Trained Operative Demolition Chargehand Card: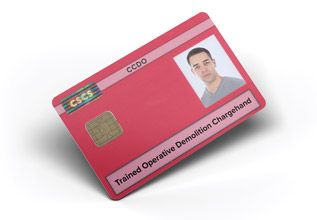 This card is temporary for 3 years in which time the candidate must register and achieve the Level 3 NVQ in Demolition - Chargehand.
On completion of the NVQ qualification, along with a valid Specialist Demolition Health, Safety & Environment (HS&E) Test, valid Asbestos Awareness Certificate (not e-learning), you will be able to apply for the Demolition Chargehand Card: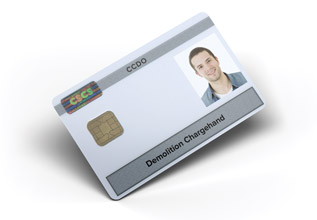 About NDTG
The National Demolition Training Group (NDTG) was formed in 1978 with the sole objective of providing specific and relevant training opportunities to demolition workers.
NDTG administers the CCDO Card Scheme (Certificate of Competence for Demolition Operatives).