NEBOSH Health and Safety Management for Construction
Course duration
10 Days + Exam
Certificate valid for
Never expires
The NEBOSH Health and Safety Management for Construction qualification is aimed at managers, supervisors and anybody who manages construction health and safety as part of their duties within their organisation. The course looks at construction workplace health and safety issues and can be applied in many sectors.
This is a replacement qualification for the NEBOSH National Certificate in Construction Health and Safety.
NEBOSH Construction Health and Safety Course Overview
On completion of the qualification, learners will be able to:
• Advise on duties and manage construction risks under the CDM Regulations (2015)
• Justify the need for health and safety improvements
• Produce or contribute to a construction phase plan
• Help their organisation to manage contractors
• Positively influence health and safety culture and behaviour
• Carry out a risk assessment of a construction site and manage a range of construction hazards
• Recognise workplace changes and their impacts and understand how to minimise these impacts
• Develop basic safe systems of work that include emergency arrangements and know when to use a permit-to-work system
• Take part in incident investigations.
Minimum Standard of English Required for Candidates
The standard of English required by candidates studying for the NEBOSH Health and Safety Management for Construction must be such that they can both understand and articulate the concepts contained in the syllabus. It is important to stress that the onus is on accredited course providers to determine their candidates' standards of proficiency in English. NEBOSH recommends to accredited course providers that candidates undertaking this qualification should reach a minimum standard of English equivalent to an International English Language Testing System score of 6.0 or higher in IELTS tests in order to be accepted onto a Health and Safety Management for Construction programme.
For further information please see the latest version of the IELTS Handbook or consult the IELTS website: https://www.ielts.org/for-test-takers/test-format
Candidates wishing to assess their own language expertise may consult the IELTS website for information on taking the test: https://www.ielts.org/about-the-test/two-types-of-ielts-test
Exemptions
NEBOSH Health and Safety Management for Construction (UK) is a standalone qualification. This means that you will not be able to use units from other NEBOSH qualifications against any part of this qualification.
Learner Numbers
In order to ensure the interaction between the learners and the tutor is spread evenly and effectively, the maximum number of learners allowed on a course is twelve.
The assessment is an open book examination (OBE), which will be based on a realistic scenario, that will test both what you know and what you can do. You will be asked to carry out a series of tasks using evidence from the scenario and the underpinning knowledge gained through your studies and revision. You will have 48 hours to download, complete and submit your assessment.
Here are the next confirmed OBE dates:
| | |
| --- | --- |
| Assessment Release Date | Assessment Submission Deadline |
| 22 July 2021 | 24 July 2021 |
| 19 October 2021 | 21 October 2021 |
Your assessment will be marked by an external examiner appointed by NEBOSH. These examiners are chosen for their experience and expertise to ensure that learners are assessed by the very best from our industry.
Total Qualification Time
The NEBOSH Health and Safety Management for Construction (UK) will involve a minimum of 68 taught hours, and approximately 40 hours of private study and background reading to prepare for the 48 hours open book examination.
NEBOSH Health and Safety Management for Construction.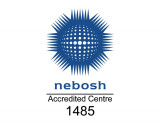 Is the NEBOSH Construction Qualification Recognised?
Holders of the NEBOSH Health and Safety Management for Construction (UK and International) are entitled to Associate Membership (AIIRSM) of the International Institute of Risk and Safety Management (IIRSM).
NEBOSH Health and Safety Management for Construction (UK) Certificate is an accepted qualification for the Construction Skills Certification Scheme (CSCS) Academically Qualified Person Card.
NEBOSH Health and Safety Management for Construction (UK) has been accredited and credit rated by the Scottish Qualifications Authority (SQA) Accreditation. It sits in the Scottish Credit and Qualifications Framework (SCQF) at SCQF Level 6 with 12 SCQF credit points.
SCQF Level 6 is comparable to RQF/CQFW Level 3 in England, Wales and Northern Ireland. See the "Qualifications Can Cross Boundaries" chart issued by the UK regulators, available here:
http://www.sqa.org.uk/sqa/files_ccc/QualificationsCanCrossBoundaries.pdf
Where appropriate, the SQA logo will appear on certificates awarded for this qualification. The SCQF logo and credit information will appear on the unit result notification. For further information on SCQF credit and levels see:
http://www.sqa.org.uk/sqa/71374.html
Upon completion of the NEBOSH Health and Safety Management for Construction course, holders may also be eligible for Technical membership of IOSH. Technical Membership recognises both the qualifications and experience needed by professionals working in a range of operational health and safety roles.