In Company Training Courses & NVQs
We offer a comprehensive range of CITB accredited courses, construction training, health and safety courses, and NVQ qualifications, covering an ever-increasing range of topics.
You can join us at one of our nationwide venues, or we can come to you to deliver our in company training.
We have designed our website so that you can easily search for the right training course or NVQ; simply typing what you are looking for into the search bar above or on our homepage.
Alternatively, please view our full training course index.
View all Courses and NVQs
A Passion for Health and Safety
We are a leading UK provider of training courses, including CITB accredited courses and NVQs that are geared specifically towards the construction industry, and anyone with a need for health and safety skills. Choose from our wide range of courses to up-skill yourself or your employees; and help you all perform your jobs in a safe way.
Approved by the Matrix Accreditation Body, we have proved our excellence in for providing high-quality information and guidance. Our reputation for knowledge and quality of service within the industry are an added bonus!
Experience Our Courses
Our courses are developed to focus on individual needs and benefit employers. Each delegate leaves our training courses feeling equipped with relevant new skills, ready to apply in the workplace.
Dedicated to providing a positive learning experience, we make sure that the right trainer, with the right experience, is present and ready to provide an enthusiastic approach to the topic and encourage participant involvement. Our trainers will always be punctual, prepared for delivery and able to identify audience needs and adapt their training methods quickly.
Course publications and supporting workbooks will be provided on our training courses to ensure that everybody has the necessary information. We provide as many supporting materials as possible, as we want delegates to not only to pass with flying colours and have fun whilst doing so but implement their new knowledge into their role.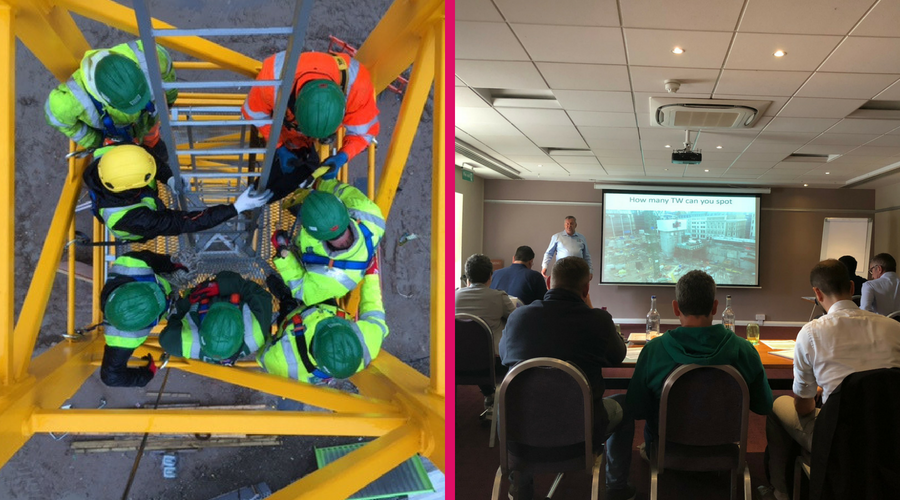 CITB Approved Training Organisation (ATO)
We have been awarded CITB Approved Training Organisation (CITB ATO) Status. As a CITB ATO, we provide construction training courses and qualifications to a defined and industry-agreed training standard. We have the following:
Recognition by CITB as well as the construction industry as a UK training course provider who can deliver good quality training and meet the industry approved standards
Inclusion in CITB's automated grant payments system, making it easier for you to book courses with us and be reimbursed for it
Accreditations & Associations
In addition to being CITB accredited we are approved and recognised by a number of other leading awarding bodies and organisations. Visit our accreditations page to see the full list of health and safety and construction training industry accreditations we hold.
Book a Training Course
We offer a huge range of training including, CITB Site Safety Plus courses, CPCS courses, health and safety courses, and NVQ qualifications. Many of our courses are available to book online but if you need advice, please call us on 0115 8970 529.
Need Help Finding a Training Course or NVQ?