Essential Site Skills Mesothelioma Fundraising Event
140 mile IRONMAN Triathlon to raise funds for the Mavis Nye Foundation

Interested in making a donation?
Gareth Davies – IRONMAN Wales - Why we are doing it
Gareth Davies, a founding Director of ESS will be competing in the IRONMAN Wales race, one of the toughest races in the world! The aim is to raise funds for the Mavis Nye Foundation to enable the grants to begin; which will provide financial grants to aid newly diagnosed victims of mesothelioma, short term expenses, along with grants for research labs to pursue the development of new drugs and supporting young Uni Students to become mesothelioma Doctors. Read more about the Charity below and how your kind donations will help!
Currently 1 person dies every 5 hours; Britain's youngest victim of malignant mesothelioma was Sophie Ellis who was diagnosed age 13 and sadly died age 18:
https://survivingmesothelioma.com/mesothelioma-claims-life-of-british-teen/
We desperately need to raise awareness on the dangers of asbestos exposure; in Great Britain there are still around 2,500 deaths per year and more than 200,000 worldwide, and most of those diagnosed are given around 12-24 months to live. Even if you are unable to donate, you can still help by sharing this page. Let's try to get the message as far as we can!
Gareth will be doing a gruelling 140 miles in the triathlon and is currently quite terrified; he wanted to do something extreme with the hope that it helps spread the message far and wide, continuing Essential Site Skills fight to help save people's lives!

The Charity – Mavis Nye Foundation
The Mavis Nye Foundation was created to inspire victims of mesothelioma, an asbestos related terminal Cancer. To give hope to fellow victims and show a light at the end of the tunnel.
In sharing a brief story of her journey Mavis hopes to dispel some of the fear and myths; read her story here:
https://www.mavisnyefoundation.com/
How your kind donations will help:
The Foundations Primary Aim is to reach out to as many Donators as Possible to enable the grants to begin:
Aiming to provide a Hardship Fund and support, and Financial Grants to Aid Newly Diagnosed victims of mesothelioma in the UK.
Provide short term travel expenses to reach treatment, when unable to claim these expenses elsewhere.
To offer grants to smaller research Labs to pursue the development of new drugs for mesothelioma research in the UK (which are now being advertised!)
To support Young University Students Studying to become mesothelioma Doctors.
To offer Grants towards securing more CNS Nurses in the UK.
Donations and Fundraising Events: Without these donations, we cannot begin to help those in need of our support!
Gareth Davies: The Event – IRONMAN Wales – One of the toughest races in the world!
An Ironman covers 140 miles.
IRONMAN Wales begins on Tenby's North Beach, which provides one of the most spectacular swim locations on the race circuit. Despite challenging bike and run courses, athletes are treated to consistent and motivating inspiration from some of the most vocal and enthusiastic spectators in endurance sports.
An Ironman is the hardest one-day endurance race in the entire world, covering a staggering 140 miles from start to finish. Gareth will begin with a 2.4 mile open water swim….
With a quick transition, Gareth will jump onto his bike and get pedalling on the 112 mile cycle segment, and then finish the day (hopefully!) by progressing onto 'the run'. The name trivialises it a little, as 'the run' is actually a regulation length marathon – 26.2 miles of running after he's already covered well over 100 miles.
http://eu.ironman.com/triathlon/events/emea/ironman/wales.aspx#axzz5ZwciFbgU
What is Mesothelioma?
It is a rare and aggressive cancer found in the lining surrounding the lungs, stomach and heart. It has been proven that mesothelioma cancer is caused by Asbestos Exposure.
https://www.nhs.uk/conditions/mesothelioma/
Health & Safety Statistics – published by the Health and Safety Executive in 2016
Mesothelioma is a form of cancer that takes many years to develop following the inhalation of asbestos fibres, but is usually rapidly fatal following symptom onset. Annual deaths in Britain increased steeply over the last 50 years, a consequence of mainly occupational asbestos exposures that occurred because of the widespread industrial use of asbestos during 1950-1980. The latest information shows:
There were 2,595 mesothelioma deaths in Great Britain in 2016, broadly similar to the previous four years.
The latest projections suggest that there will continue to be around 2,500 deaths per year for the rest of this current decade before annual numbers begin to decline.
The continuing increase in annual mesothelioma deaths in recent years has been driven mainly by deaths among those aged 70 and above.
In 2016 there were 2,197 male deaths and 398 female deaths, broadly similar to the annual numbers among males and females in the previous four years.
There were 2,025 new cases of mesothelioma assessed for Industrial Injuries Disablement Benefit (IIDB) in 2017 of which 235 were female, compared with 2,170 in 2016 of which 240 were female.
Men who worked in the building industry when asbestos was used extensively are now among those most at risk of mesothelioma
The Stages
Doctors describe how mesothelioma grows and spreads with 4 stages.
Patients diagnosed with stage 1 or stage 2 mesothelioma have the most treatment options. Patients with stage 3 or 4 can improve their quality of life with palliative treatments. Clinical trials are an option for patients at any stage.
The stage of a mesothelioma tumour describes how far it's spread from where it first appeared in the protective lining of the lungs, abdomen, or heart. The spread of mesothelioma is known as metastasis. The farther mesothelioma has spread, the later doctors stage the disease.
Doctors use imaging tests and biopsies to determine your cancer stage. The results of your diagnosis help them decide which treatments fit your needs, and which will have the most positive impact on your prognosis.
Stage 1: There's no spread to lymph nodes and the cancer is localised to one side of the body. This is the earliest stage. Stage 1 patients have the most treatment options.
Stage 2: Mesothelioma is still localised to one side of the body but there are signs of metastasis to nearby lymph nodes. Aggressive treatment options are still an option.
Stage 3: The first significant signs of metastasis have occurred. Mesothelioma has spread to lymph nodes and surrounding organs. Surgical options become limited.
Stage 4: Mesothelioma has spread to the other side of the body. Treatment options for stage 4 patients primarily involves relieving symptoms.
Saving Lives and Changing Lives
Help us to change and save lives of those affected, please spread this message as far and wide as you can.
The further this goes the more lives we can save!
Our Supporters
We are grateful for the generosity from the following companies who support us by donating to appear on this page: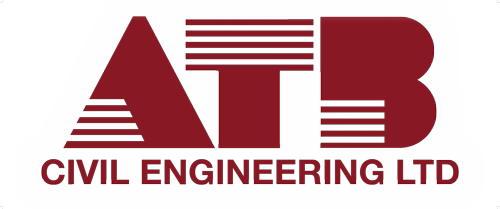 ATB are a privately owned Civil Engineering and ground works specialist who can offer a complete package tailored to any project requirement with a friendly approach. We pride ourselves in having great client liaison and our positive attitude towards Health & Safety.
UKATA (UK Asbestos Training Association)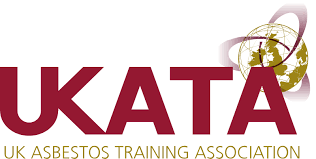 UKATA sets standards in asbestos training and ensures that its members meet those standards. Legislation is continually monitored and the Rules of Membership reviewed frequently in order to maintain the recognised UKATA standard of excellence.
ALTIDA World Class Lifting Solutions

Altida provide crane hire of the highest standard 24 hours a day, 7 days a week, 365 days a year. We offer a competitive yet excellent service.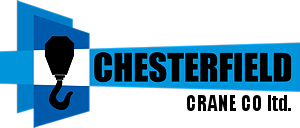 Chesterfield Crane Co Ltd manufacture new and used cranes up to 250 tonnes. From concept to completion we will be with you every step of the way.

A.D. Tyres are a car and van tyre dealer, but also sell commercial tyres, all direct to the trade. With 30 years of industry experience, AD deliver tyres all over South Yorkshire and Derbyshire as well as Nottinghamshire.


Contact Us
For anyone needing help and support, you can contact Mavis Nye, a surviving mesothelioma patient:
https://www.mavisnyefoundation.com/contact-mavis.html
For any Asbestos related training needs, you can speak directly to Gareth Davies for advice and guidance:
gareth@essentialsiteskills.com
Interested in making a donation?