Gbemisola Abiodun - Apprenticeship Case Study
Gbemisola Abiodun, a mum of two, had been unemployed for 8 years before starting her Business Administration Apprenticeship with Essential Site Skills. She signed up to the Boost Barnet initiative for employment support and was matched with an Apprenticeship at Quinn London supported by us.
What was needed
Gbemisola Abiodun [also known as Gbemi] was a stay at home mum of two, wanting to get back into the working arena, but felt she was lacking in recent job skills and also personal confidence after an extended period of absence from the workplace environment. She needed a job where she could upskill and learn on the job whilst being the provided the structure and support she needed to grow and adapt to a role whilst earning a wage. She signed up to the Boost Barnet initiative for employment support to try and help her find something suitable.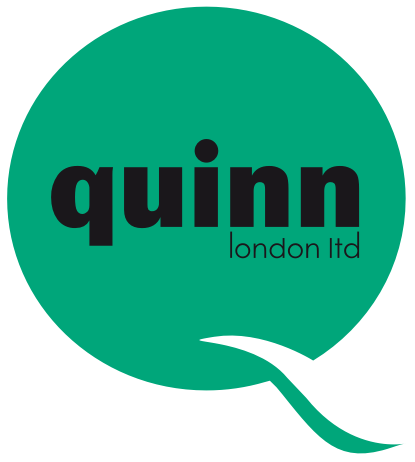 Training we provided
Outcome
Gbemi who also lives in the local area was placed as an Apprentice Resident Liaison Officer at Grahame Park Estate. Based in the northwest of the Borough of Barnet in Colindale, the programme of regeneration aims to create a new and thriving community. This large scale project on the second largest estate in Europe has involved consultation with Barnet Homes Grahame Park residents to improve the quality of housing by bringing them up to the Decent Homes Standard, and enhance the overall layout of the estate.
Gbemi is completing her apprenticeship with Essential Site Skills and not only building up relevant work experience and skills in business administration, but also customer service, and invaluable skills in the workplace such as conflict resolution. The apprenticeship is enabling her to grow the social confidence to deal with a diverse range of customers and people in her day to day duties. Gbemi said she now feels ready to take on full time employment.
Learner testimonial
I chose an Apprenticeship because it means I get to work, earn a wage, refresh my skills and get a brand new, relevant qualification as well. I saw it is a great way of building my confidence for getting back into work....there is a Yoruba proverb I learnt many years ago which roughly translates as there are many ways into the marketplace. I had job-hunted for a long time via the traditional route with little success. It was disheartening, then earlier this year I decided to switch things up and applied for this Apprentice role.

I would never have thought an Apprenticeship was available to a mum of two but I was pleasantly surprised. I am learning new, relevant and transferable skills and gaining new knowledge. Studying again whilst working takes a bit of juggling but if I can do it, anyone can. There are so many types of apprenticeships out there now. [You should] Start the process today!"
Gbemisola Abiodun, Apprentice Resident Liaison Officer