ESS: Finalists in 2 Industry Awards!
Posted on Friday, 6th August 2021 by Tim

July has been a big month for Essential Site Skills as we were finalists for categories in two highly-prestigious industry awards; the SME National Business Awards and the National Business Women's Awards. These nominations were a great honour for us and show just how much the business has continued to thrive during a difficult 18 months for everyone.
Positive Impact Award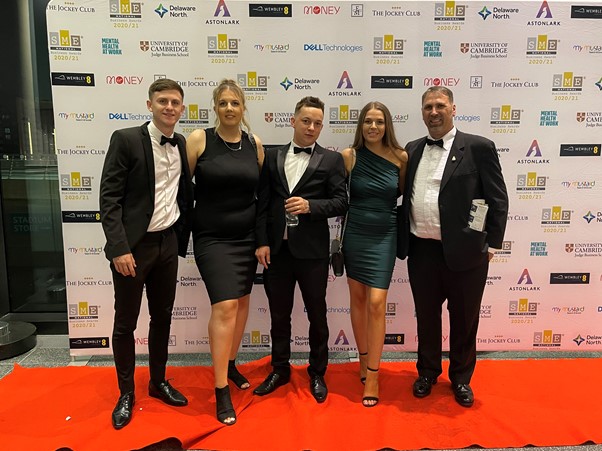 Last week, ESS were honoured to be finalists for the Positive Impact award at the SME National Business Awards. This highly-prestigious award is for businesses who have adapted and innovated their business in order to benefit the community around them.
As a business we have always stressed a huge focus on being socially and environmentally responsible. This has never been more important than during the Covid-19 pandemic and all the associated challenges to communities and individuals.
One of the ways that we have been using our resources to give back can be seen with our work with the NHS. During the first wave of the coronavirus, many of our trainers headed down to London to provide our face fit services to staff at the Nightingale hospital, completely free of charge. Face fit was vital for staff to ensure their PPE was working correctly and giving them the protection they needed when serving on the frontline of the pandemic.
We have also been doing a lot of work raising funds and awareness for the Lighthouse Club. We have a long-lasting relationship with this brilliant charity that provides vital support for construction workers and their families, with a particular focus on mental health. Construction workers are particularly at risk of suffering mental health problems, with male construction workers 3 times more likely to commit suicide. The pandemic and lockdowns have made these existing issues even worse.
As our staff have extensive knowledge and experience of working in construction, they know the risks to physical and mental health workers face every day. This informs all the health and safety training courses we provide to construction workers. We fully understand the importance of the work that Lighthouse Club do for people in the industry and are always looking to help out wherever we can.
It's these contributions to society that led to our shortlisting for the Positive Impact award. Our Training & Consultancy Director Darren O'Neill commented: "In what has been a challenging time for all recently, this recognition highlights the incredible durability, creativity and dedication of our outstanding employees across all areas of ESS to ensure our clients still receive the very best services."
While we did not come away with the award on the night, it was a great privilege to be nominated and invited to the awards night at Wembley. Our team that headed down had a fantastic time at the event. This experience will encourage us to continue and build-on the work we provide to the community around us.
National Business Women's Awards
July also saw our Managing Director/Owner Catherine Storer nominated for the 'Business Woman of the Year - Small' award at the National Business Women's Awards. This award was originally meant to take place in 2020 but was pushed back by a year due to Covid-19.
These awards celebrate the work of pioneering, innovative and inspirational women in business. Every year, these awards highlight some of the brilliant work done by women leaders in the UK and how they are driving businesses forward. The awards look to celebrate these achievements and inspire the next generation of women in business. Catherine was nominated in the 'Business Woman of the Year - Small' category, which highlights achievements by women leaders of businesses of between 30 and 250 employees.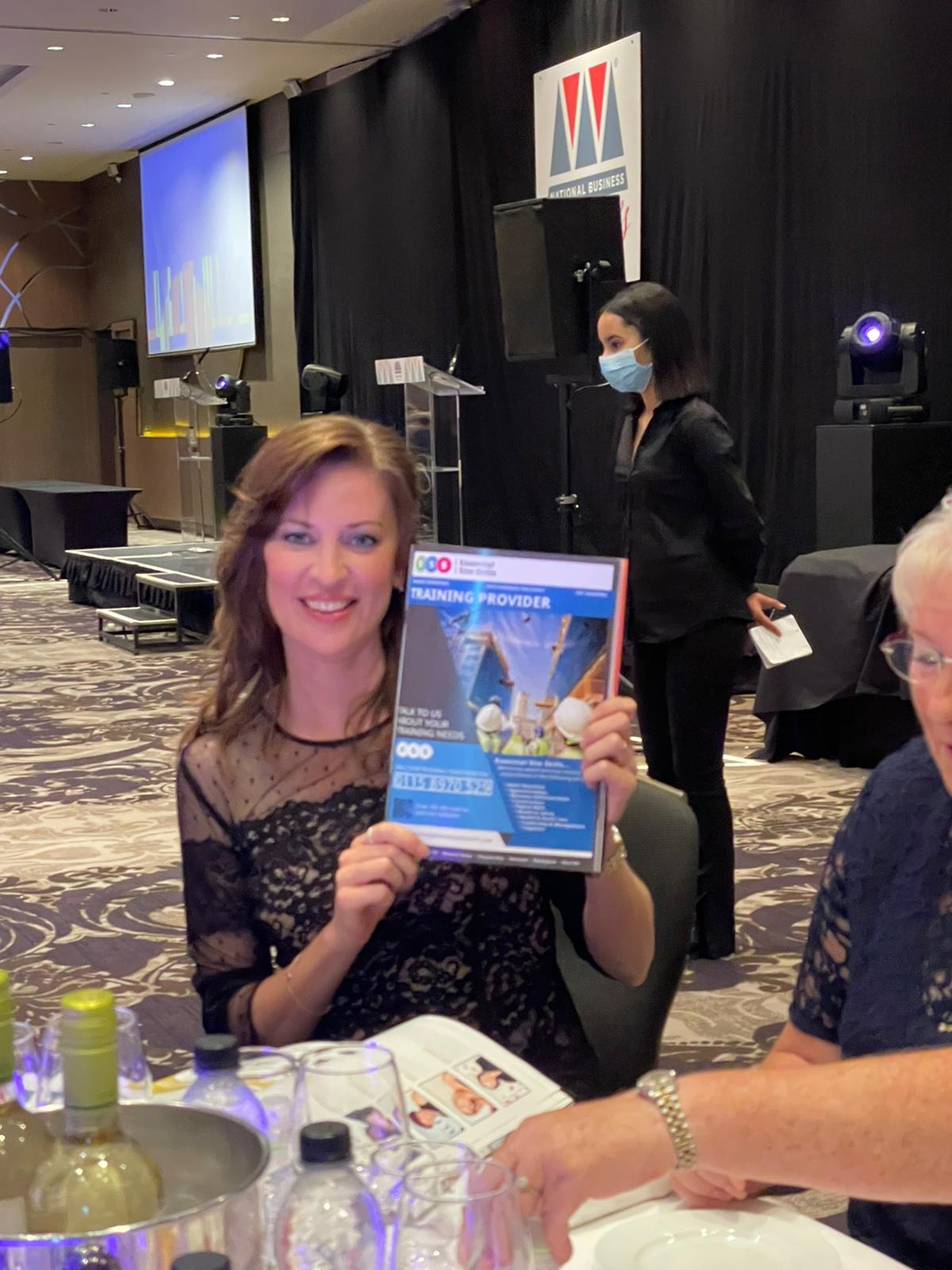 2020 was a challenging year to say the least, with the Covid-19 pandemic creating a unique set of challenges for every business. For ESS and Catherine it was no different. The business had to adapt to new working conditions in line with Covid restrictions and social distancing requirements. This meant the business had to be adaptable in order to meet clients needs while protecting the safety of staff, learners and the public.
Despite these challenges, Catherine's leadership has ensured that the future of ESS is bright. The business has adapted to incorporate more remote and virtual learning where possible with increased flexibility for trainers and our clients. The popularity of these remote training options means they are here to stay, even as restrictions are lifted. This proves how good leadership can help business adapt and prosper in the face of difficult challenges.
Although she didn't win, Catherine was incredibly proud of her nomination:
"I was so honoured to be announced as a finalist for Business Woman of the Year 2020. To be nominated and championed by my colleagues for such a prestigious award was an emotional moment for me.
To have this kind of recognition is incredible, not only as a finalist but for my team that work so hard every day to make a difference to our industry, driving the company forward with unwavering and awe-inspiring abilities. All finalists should be so proud as these awards are empowering and encouraging for all women in business."
Everyone at ESS is incredibly proud of Catherine's achievements and delighted to work for such an inspirational business leader.
Learning Awards
ESS are no strangers to awards. We have received a variety of accolades over the years for our trainers and the business as a whole. In particular we have a proud history with The Learning Awards, one of the biggest awards for the training and education sector. 
Earlier this year, Darren was nominated for Learning Leader of the Year for his fantastic work helping the business adapt to the challenges of the coronavirus. We have also had two of our trainers, Michael Harcourt and Matt Fletcher, nominated for the Rising Star Award in previous years, with Michael scooping the Silver Award at the 2019 event. That year, the business was also nominated for Learning Provider of the Year. For a full list of our awards, check out our dedicated awards page.
If you would like to learn more about our award-winning training services and how we can help you, why not speak to a member of our team? You can call us on 0115 8970 529 or email [email protected]. For a full list of the courses, NVQs and apprenticeships we can provide, visit our online course index.