How To Get Your CSCS Gold Supervisor Card
Posted on Friday, 13th November 2020 by Tim

One of the most important positions on any construction or building site is the site supervisor. An effective and efficient supervisor is integral to the success of the project as a whole, and the safety of all those on site.
To prove their competency to fulfil this role and get access to sites, supervisor need to have completed the necessary training and hold the right qualifications. In most cases, this means they must have the CSCS Gold Supervisor Card. Today's blog takes a look at the card and breaks down the requirements for obtaining one.
What is a site supervisor?
The responsibilities of site supervisors will vary from workplace to workplace. The structure and size of the business will dictate the specific day-to-day tasks supervisors oversee. There may also be crossover between the role and other titles such as team leader, shift manager or foreman.
Ultimately though, the role of supervisor will always involve overseeing the work of others to ensure they are carrying out their jobs correctly, efficiently, and safely. This normally involves carrying out key health and safety practise such as performing site checks and inspections. In the majority of cases, supervisors will report directly to a manager, and work to the specifications set by them.
How do I become a site supervisor?
The best way to get into site supervision is by working your way up from the bottom. Most supervisors start out in entry-level positions such as labourers or bricklayers, gaining vital experience of working day to day on construction sites.
Working hard and proving competency in these roles will build up a level of trust between you and your existing supervisors and managers. This, combined with an eagerness to develop and a positive attitude, may put you in a position where you can develop your skillset through work shadowing and receiving increased responsibility on site.
Once you have some supervisory responsibilities, you can start to think about getting a supervisor qualification and your CSCS Gold Card.
What is the CSCS Gold Card?
CSCS Gold Cards come in two varieties: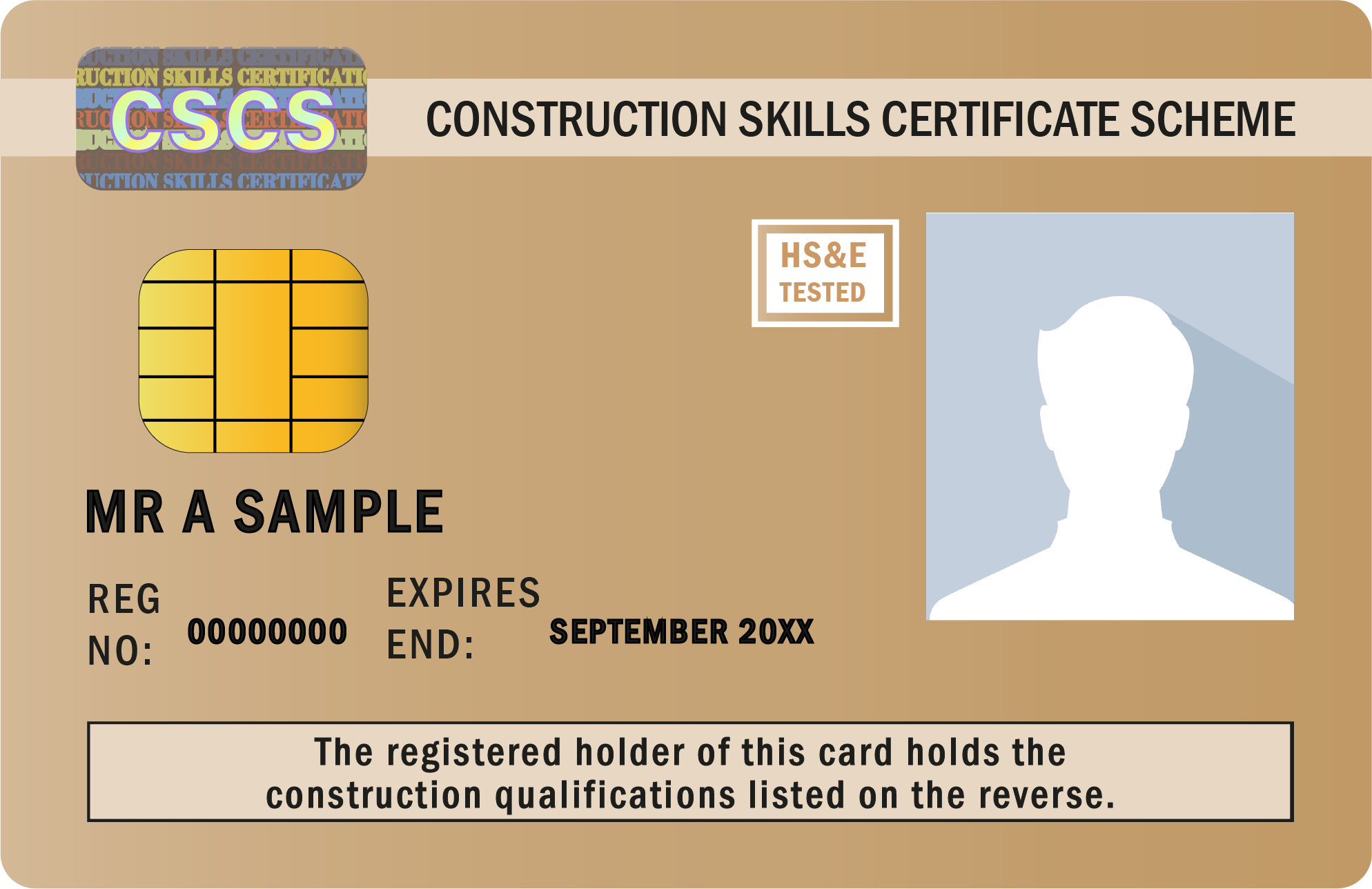 Supervisory – for workers taking the position of site supervisor in a construction environment
Advanced Craft – for workers who have an advanced knowledge of a specific discipline within the construction sector
While both versions of card have their own purpose and criteria for qualification, this blog will focus on the Supervisory Card. While not strictly a legal requirement, almost every construction firm in the UK will demand that anybody working as a supervisor holds this card.
How do I get a CSCS Supervisor Card?
To get your hands on a CSCS Gold Card, applicants need to be working in a supervisor role, and completed a relevant NVQ of Level 3, 4 or 5. NVQs are qualifications which learners work towards over a length of time while on the job. This ensures their learning has substantial practical experience as well as theoretical knowledge.
For example, if you work as a supervisor in building and civil engineering, then our Level 4 NVQ in Construction Site Supervision - Building and Civil Engineering would be ideal for your job. You can find a full list of our NVQs on our course index.
In addition, applicants must complete the CITB Health, Safety & Environment Test within the past two years. This is a short multiple-choice test which quizzes applicants of their basic knowledge of on-site health and safety.
What is the CSCS black card?
The next step from the Gold Card is the CSCS Black Manager Card. As the name suggests, this card is designed for those who have managerial responsibilities on site. 
Just like the Gold Card, applicants will need to have adequate experience of the role and the correct qualifications to qualify. In this case, applicants will need to have completed a relevant Level 5, 6 or 7 to get their card.
To learn more about the CSCS Black Card, check out our 'How to Become a Site Manager' blog.
CITB Site Supervision Safety Training Scheme (SSSTS)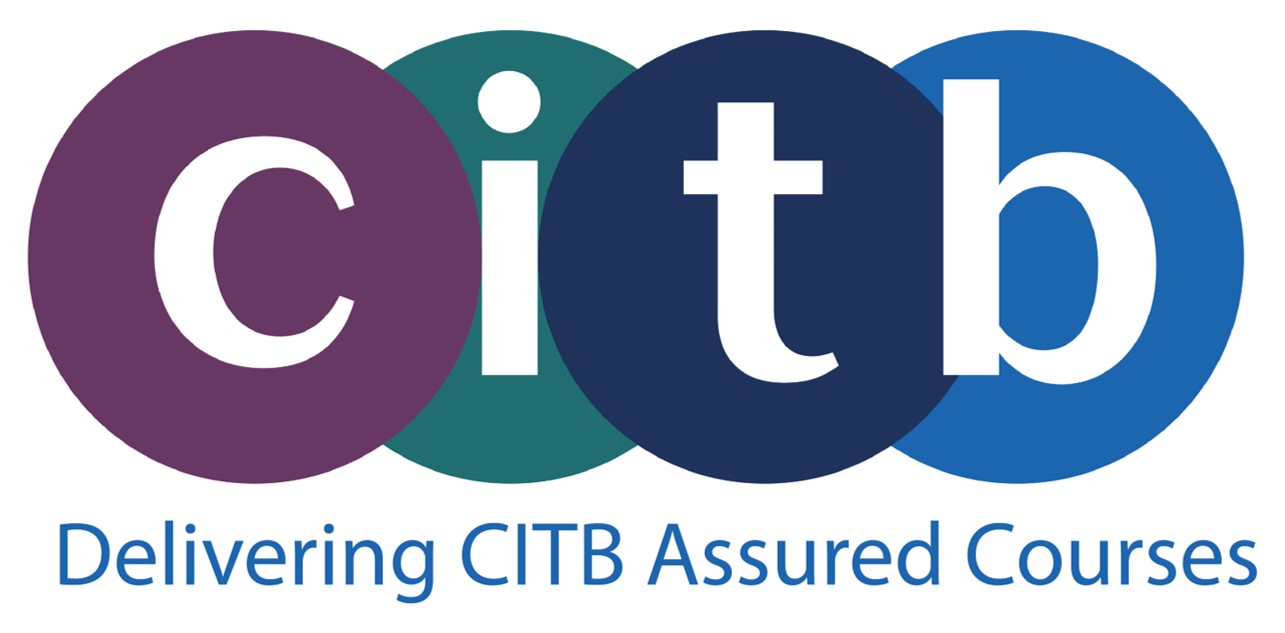 In addition to their NVQ, many employers will insist their supervisors complete an SSSTS course. This course is not necessary to acquire a Gold Card, but can compliment their learning and better prepare them for their responsibilities on-site.
SSSTS is a two-day course created by CITB that's designed specifically for those who have, or are about to take on, a supervisory role in a construction or building environment. The course covers key responsibilities of supervisors including:
Health and safety law and requirements
Carrying out risk assessments
Understanding how supervisor roles work in a management structure
Carry out risk assessments and understand the need for method statements
Successfully completing this course will provide learners with high-respected certification that proves their in-depth knowledge of the supervisor role, potentially opening up new employment opportunities. This CITB certificate lasts for five years, at which point learners will need to complete a CITB Site Supervision Safety Training Scheme – Refresher (SSSTS-R) course to renew their qualification.
Virtual Cards
CSCS have recently released the 'My CSCS' app, which allows workers to display virtual cards in order to get on site. These virtual cards offer the exact same privileges as their physical equivalent, but allow workers to display their qualifications via their phone. These virtual cards are automatically issued to all successful CSCS card applicants at no additional expense. Find out more about how the app and cards work over on the CSCS website.
How do I book my course?
Booking a SSSTS course with ESS could not be easier. Simply visit our course page and make an enquiry to find a date and location that suits you. You can also enquire by calling our training team on 0115 8970 529, or emailing info@essentialsiteskills.com. To see a full list of our courses and NVQs, please visit our online course index.