CSCS Cards: How Do I Get A Manager's CSCS Black Card
Posted on Monday, 21st December 2020 by Louise

CSCS cards are becoming a very common requirement for anybody working in the construction industry, almost non-negotiable. Even senior level staff need to prove their competence with a relevant card.
In this week's blog, we are looking at the black managers CSCS card, why it's worth gaining and what qualifications you need in order to apply for the card.
What is The CSCS Black Card?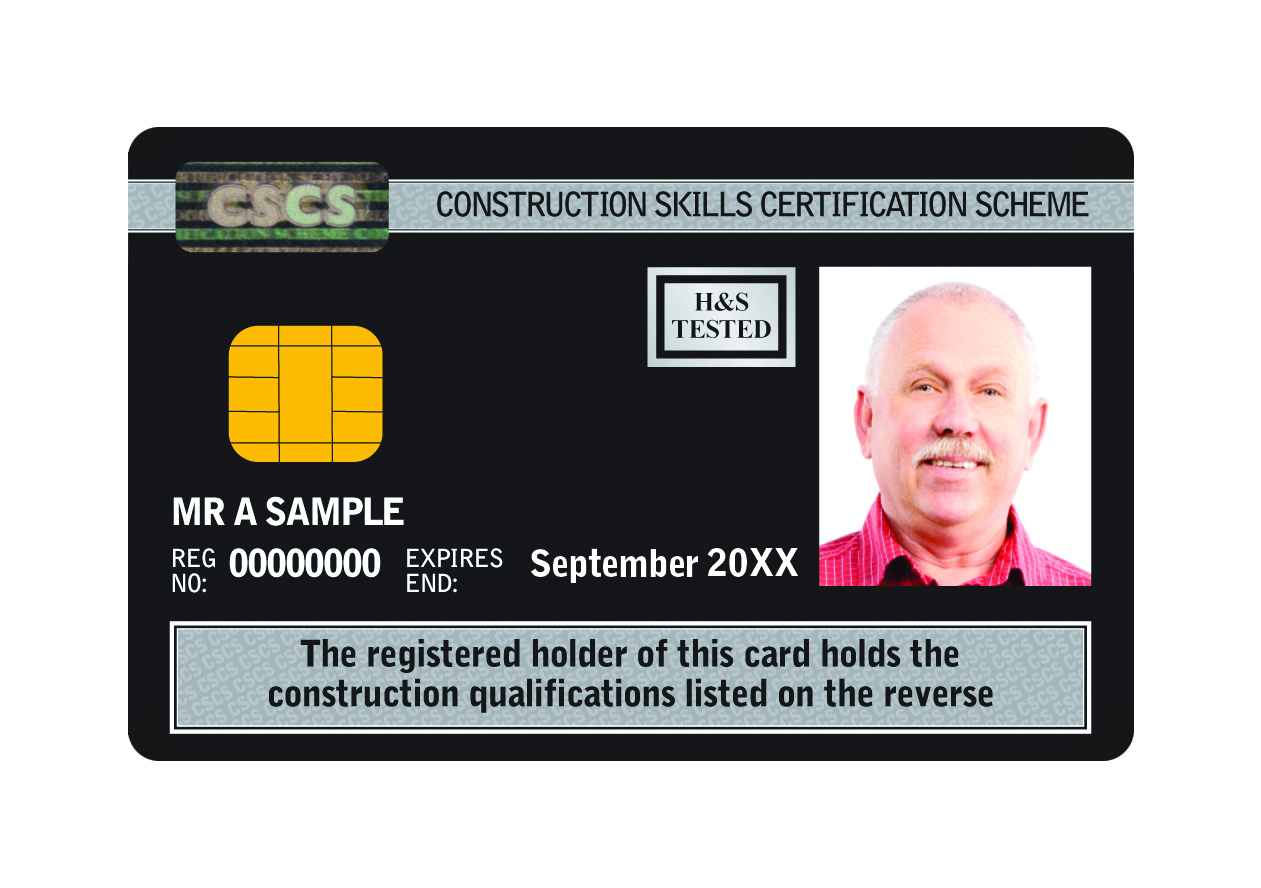 A CSCS black card is the manager level card in the Construction Skills Certification Scheme. Holding the card demonstrates that you're experienced and can hold a management position on a construction site, whilst working safely.
Whilst a CSCS card isn't a legal requirement, holding one is a wise move for anyone working in the construction industry, including those at senior level. Most construction companies, especially major ones, insist that employees hold some type of CSCS card.
Even if you're already working in a management position, gaining a black CSCS card could still be a good career choice.
Holding a black CSCS card increases your employability and earning potential. In addition to better job opportunities, you will be a more important asset to your current employer, as many construction companies are moving towards being 100% CSCS competent.
Construction firms need to demonstrate that they are compliant to Construction Design and Management Regulations (CDM) by making sure that employees are skilled and can carry out their roles safely. Being a black card holder makes you a CDM compliant employee.
A black managers card is also a pathway to CIOB membership which is a recognised professional construction platform.
Overall, gaining a black CSCS card is a worthwhile pursuit and worthy of your time and attention if you want to further your career in the industry.
How Can I Get a Black CSCS Card?
When you apply for a CSCS card, you need to prove that you have the training and qualifications required to carry out your job.
This black CSCS card is only available to manager and technical occupations, who have achieved a relevant Construction Management/Technical related NVQ/SVQ level 4, 5, 6 or 7.
In most cases, you will also need to pass the CITB Managers and Professionals Health, Safety and Environment Test (if you have completed a construction manager level NVQ in the last two years you may be exempt from this test until the 2nd of September 2019. From this date this exemption will be withdrawn).  
Card application costs £36 and the separate CITB Health, safety and environment test costs £21 when booked directly with the CITB. Your black CSCS card will be valid for five years.
if you don't hold a level 4 and above NVQ/SVQ then your first step to becoming a black card holder is to find a relevant construction NVQ.

How Essential Site Skills Can Help
Whatever area of the construction industry you work in, we can help you achieve a black card. Essential Site Skills offer the following NVQ courses that once successfully completed, will allow you to apply for a black CSCS card:
CSCS Card Funding
If you are considering an NVQ to work towards gaining your Blue CSCS Skilled Worker card but aren't sure if there is any funding available for you, please contact us. Essential Site Skills can help you to secure funding or offer advice. Funding is available through various schemes, including the European Social Fund (ESF).
If you can't find a relevant NVQ on our course index page or are unsure which qualification is best for you, please get in touch and we will be happy to help you out.