Government Funded Courses
There are millions of pounds in funding and grants currently available for adults with all different training needs. At Essential Site Skills we can support training in construction, retail, logistics, business administration, team leading, leadership and management, health and social care, and health and safety courses. There are fully funded opportunities (meaning it's completely free), and also co-funded opportunities available across the UK, supported by the EU Government.
Funding is available for small to large employers, and individuals are also eligible to take advantage and benefit from this funding! Examples of funded construction courses include ELCAS funding. We can also help to fund other types of training and courses throughout the UK through our European Social Fund (ESF), Adult Education Budget (AEB), NCFE CACHE Qualifications, and Apprenticeship Funding.

European Social Fund
Are you looking for supported funding for training to upskill and progress your existing workforce to meet skills gaps or train new employees? Then ESF Funding could support your organisation with staff training and development.
Essential Site Skills deliver a wide range of qualifications in key delivery sectors which are eligible for ESF Funding across the UK including Construction, Business Admin, Management, Retail, Logistics, and Health and Social Care.
The aim of European Social funding is to support the creation of more and better jobs in the EU, which it does by funding national, regional and local projects that improve the levels of employment, the quality of jobs, and the inclusiveness of the labour market in the member states and their regions. Helping people into work, and for those wanting career progression and a better job, offering support by fully funding qualifications where possible. This helps to offer fairer life opportunities for everyone, regardless of employment status or income.
The Social Fund has helped over 10 million people a year into work and improved their skills to sustain employment and find work opportunities.
Government Funded Courses for over 25
ESS has a wide range of fully funded adult courses, including CSCS qualifications to assist and support individuals return to work. We partner with local job centres and recruitment agencies nationally, for those that wish to further their career progression or open up new job opportunities. If this is the case AEB Funding (Adult Education Budget), could be the right funding path for you. Please note: AEB Funding is eligible for learners age 19 and above.
ELCAS
Have you recently left the Armed Forces and looking to use your ELC funding?
Essential Skills are approved by the MOD to deliver a range of qualifications NVQ level 3 and above for service leavers that are in the resettlement process and looking to change or further their career.
ELCAS Courses
You can search here to browse through our approved ELCAS courses, with more information to help you decide which qualification is right for you.
Health and Social Care
Do you work in Health and Social Care and require a recognised qualification?
We deliver a wide range of Health and Social Care qualifications and courses across the UK and have access to many funding opportunities to assist individuals access this training.
We have a team of fully qualified and experienced Health and Social Care Assessors and Tutors, and industry experts that will offer a supportive and blended learning approach.
Health and Social Care Courses (HSC)
Our HSC courses are available to view on our website for more information about the course content and delivery etc. Check out the Health and Social Care courses we have on offer here.
Grow Your Business with Funded Construction Courses
Funding for training can be a lifeline for many businesses, particularly smaller ones who are faced with having to balance the cost of training against an uncertain and competitive market. We have various funding opportunities available to UK businesses. Don't miss the opportunity to upskill your team with complementary qualifications and training, including; health and safety courses, CSCS Courses, CPCS training, and construction industry NVQ's.
Using finance to aid the growth of your business can be a smart way to gain an advantage over your competitors. Funding is a big part of the puzzle and it can help any promising company go from zero to 100 in a very short time. Equipping your staff with the right qualifications and training not only supports their future but protects your business.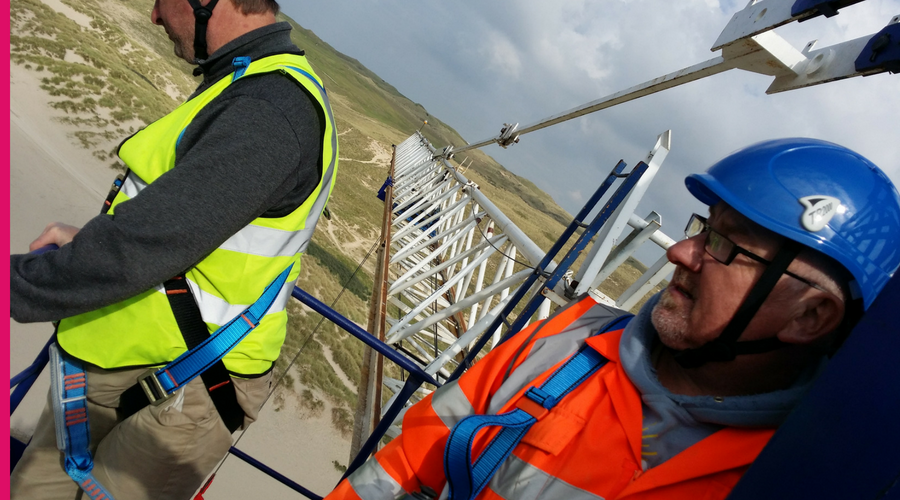 Win New Contracts
Acquiring a new contract for your business is exciting. New work means more customers and increased revenue. Some contracts will be a stepping stone for growth, while other upcoming contracts will be make-or-break for your firm. It's often the case that you win a large contract based on the quality of your service or product, but to actually carry it out you'll require more resources than you currently have and evidence of competent and well-trained staff. Why not use funded training courses to help attract new clients and prepare your people for the work?
Develop and Retain Your Employees
Providing your employees with training has many benefits; staff will see that you value them enough to invest in them. They acquire new skills, increasing their contribution to the business and building their self-esteem. They are upskilled to do new and different tasks, which keeps them motivated and feeling positive. A good company is one that upskills and retrains their staff rather than frequently changing their workers.
Training your staff is also great for keeping them! Staff retention is hard for any business, but the most successful ones know that investing in their people keeps them loyal.
Funding for Courses
Don't miss out on the opportunity to upskill your staff. We can help with funded construction courses, health and safety training and a variety of NVQ qualifications. Funding is available for lots of the courses we offer. If you aren't sure about the various options, then please get in touch and we will be happy to help guide you.
Want to Know More About Funded Training?