Level 3 Management Trailblazer: Your Route to Management
Posted on Friday, 11th September 2020 by Tim

Being a manager can be one of the most rewarding and challenging roles in any organisation. Managerial and supervisor positions can offer a great chance for staff to develop themselves professionally, diversify their role and embrace new responsibilities in overseeing a team.
If you have set your sights on becoming a manager, one of the best routes to achieving this goal is through the ILM Level 3 Management Trailblazer. In today's blog, we look at what it means to be a manager, and why this course can be so beneficial in achieving this aim.
What is a manager?
Manager is a broad term given to workers who oversee other team members. They are often in charge of a specific department or area of the workplace. Managerial responsibilities can include, but are not limited to:
Leading, managing and coaching new and existing staff
Ensuring team members are operationally effective and managing associated resources (like budgets) responsibly
Working towards organisational and departmental targets with the responsibility of monitoring and reporting on progress
Identifying and resolving issues within their team by utilising a range of problem solving and decision-making techniques
Many of the responsibilities may also be covered by members of staff with other titles such as Supervisor, Line Manager, Shift Manager, Project Manager or Foreman. The title and specifics of the role will vary depending the nature of the business you're working for, but all managers will have the responsibility to oversee members of their team.
How do I become a manager?
There are many different paths to becoming a manager which will depend on the individual's situation and area of work. For example, some sectors may require managers or supervisors to hold specific qualifications, professional status or occupational competence. Whatever your pathway into a management position, you will need to be able to display knowledge and experience of working in your chosen area.  
The steps to becoming a manager can vary from sector to sector, but heading on the path to management is a great acknowledgement of the work you have done so far, and a great reflection of your own manager's belief in you as a leader. It's a big career milestone!
However, being a manager is hard work, and understanding and respecting the responsibility puts you in a great position to develop not only your own career, but to help your team enhance theirs too.
Once you are on your journey in becoming a manager or supervisor, it may be the right time to look at further qualifications to help you prepare for a managerial position. For this, the ILM Level 3 Management Trailblazer course would be the perfect fit.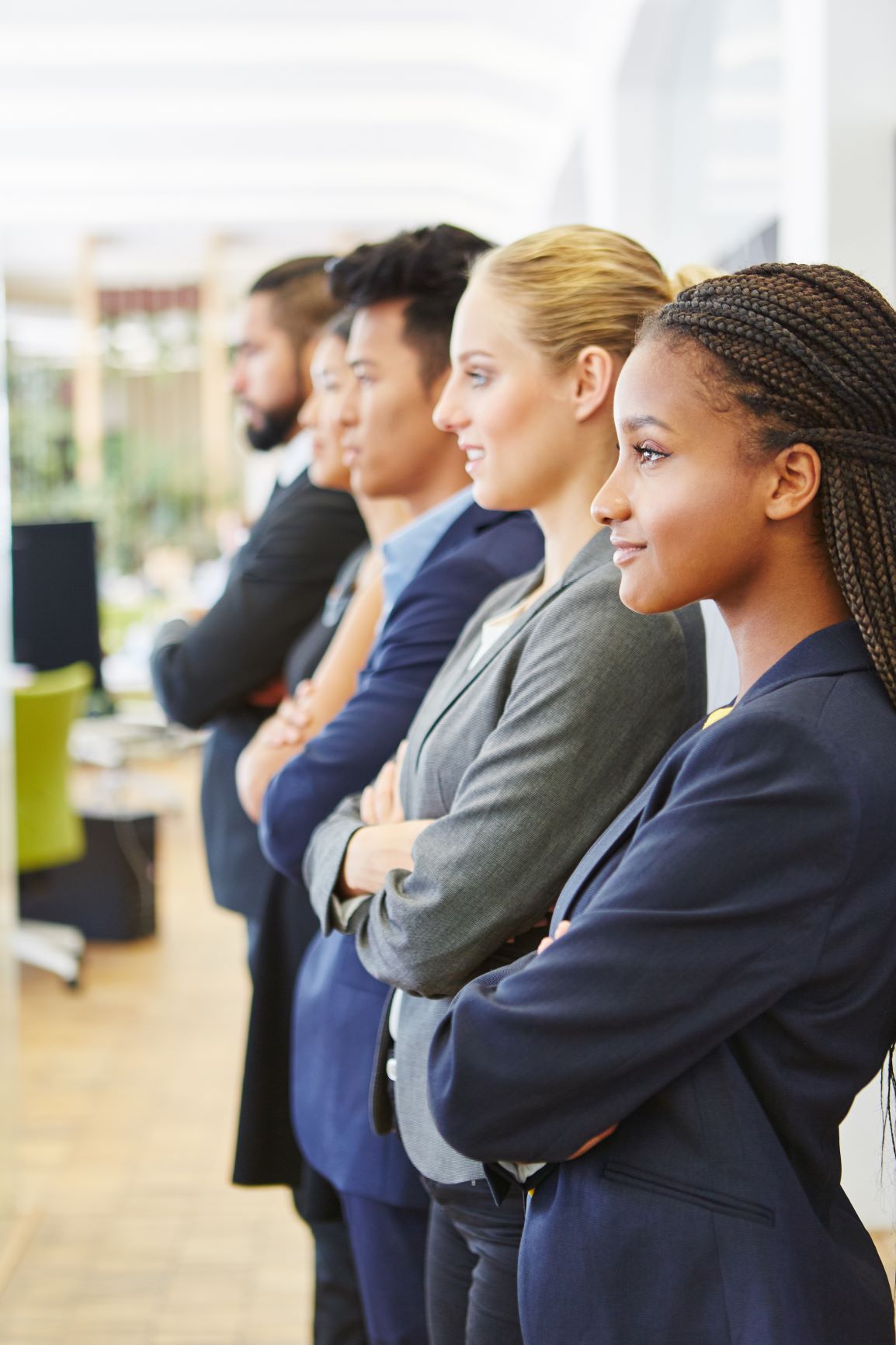 ILM Level 3 Management Trailblazer
ESS are delighted to be delivering the ILM Level 3 Management Trailblazer. This 12-18 month programme is designed to help those with aspirations to take managerial positions in their organisations, by developing key skills required by managers.
What is ILM?
ILM stands for the Institute of Leadership & Management. They are an awarding body that oversees a range of industry-leading qualifications in leadership and management. From Level 2 to Level 7 qualifications, ILM accredited qualifications are internationally recognised and applicable to a variety of different industries and sectors. They act as proof to employers the holder has the requisite training needed to efficiently carry out managerial or supervisory roles in the workplace.
Who is the Trailblazer course for?
This qualification is aimed at aspiring managers who are taking their first steps into a new managerial or supervisory role, but require additional learning to develop their skillset and perform their role more confidently and effectively.
The fundamental purpose of this programme is to help individuals develop the skills, knowledge, and behaviours they need to effectively manage a team. The programme will give learners the opportunity to progress their career in management by taking on new responsibilities and diversifying their approach. 
The Trailblazer is driven by personalised individual targets set at the beginning of their qualification. The specific targets will depend on the individual's role, previous experience, and the goals they've set for themselves. Over the course of the learner's journey, they need to show development progress by achieving milestones and acquiring of the necessary knowledge, skills and behaviours to be successful in achieving the requirements of the programme.
The Trailblazer course is not suitable for managers or supervisors who have extensive experience in their role and have little or no scope for personal development.
What are 'off the job' hours?
Over the duration of the programme, learners will have to dedicate a minimum of 20% of their working (contracted) hours to 'off-the-job' learning (also known as 'OTJ'). Off-the-job refers to tasks which are solely designed for the learner to increase both their personal and professional development.
This cannot be work the individual would have carried out anyway as part of their regular job role, but needs to be planned and critical in enhancing the knowledge, skills and behaviours required as part of the learner's journey.
For example, learners could include attending a management meeting within their OTJ hours if it's nor something they would normally attend, and it provides a new insight into their role. However, if they start to attend these types of meeting regularly, they could have just become part the learner's regular working pattern and therefore cannot be claimed as 'off-the-job'.
Examples of off-the-job work might include:
The teaching of theory: workshops, online learning or specific training courses
Practical training: shadowing, mentoring and industry visits
Learning support and the time spent writing assessments / assignments
Does the course benefit employers?
As well as being a great opportunity for learners, the Level 3 Management Trailblazer can be a great benefit to employers for a number of reasons.
Firstly, employers showing dedication to the personal development of their workers is a great way of increasing morale and improving staff retention. This gives all workers the belief that the company invests in staff and gives them the chance to progress their career.
Secondly, improving the knowledge base of your staff in a real working environment can only benefit the organisation as a whole, especially when it comes to team leaders. Having effective and trustworthy managers is crucial to any business being successful and continuing to grow. It also makes the organisation more flexible, as it will allow them more options to promote workers internally, rather than looking for outside hires if current managers leave.
Other courses with ESS:
We are currently developing a new range of apprenticeships that complement the Level 3 Management Trailblazer. Keep an eye on our apprenticeships page to find out more when they go live.
You can also find a full list of our training courses via the online course index. If you want to speak to a member of our team directly, why not call us on 0115 8970 529. You can also drop us an email at info@essentialsiteskills.com.