There are several key qualifications you need for a career in construction. Some demonstrate you are competent in health and safety, such as a CSCS card. Others prove you are technically skilled.
A lot of the qualifications and certifications you need will depend on the job you play in construction. A site manager will need different qualifications to a crane operator, or a bricklayer, for example.
But let's have a broad look at what qualifications are needed to work in construction, and others that may help.
1) CSCS Card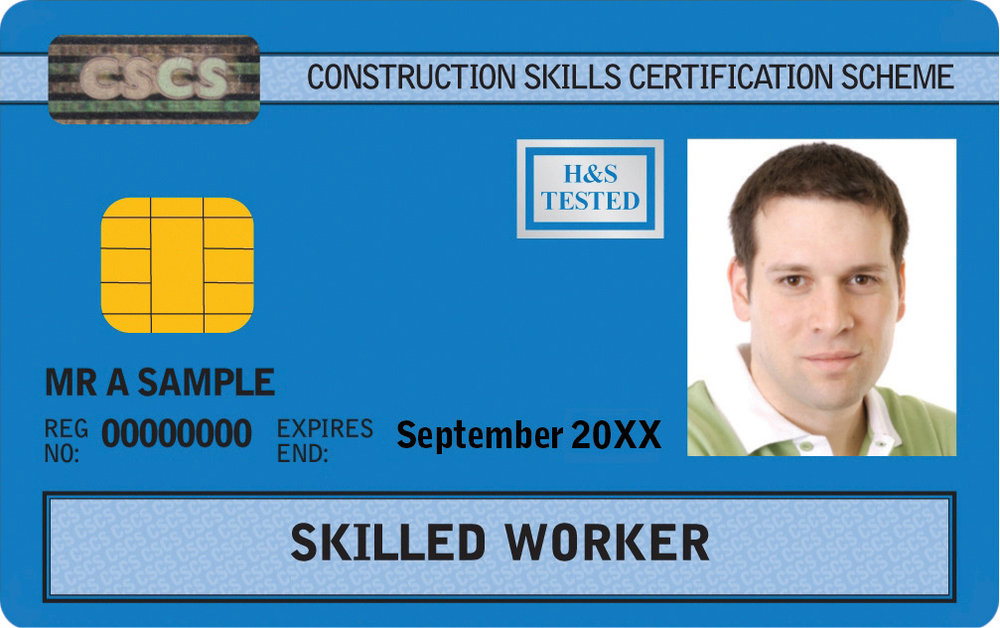 A CSCS card is not a legal requirement, and it isn't strictly a qualification either. But most construction firms will ask for one, so we decided to include it anyway.
The law states that anyone on a building site must be competent in health and safety and the CSCS card demonstrates competency. Build UK represents the construction industry in the UK and insist on people on their sites having a CSCS card.
There are several levels, depending on your experience and qualifications, from trainee and apprentice, right up to manager and academically qualified people.
For example, a person with an NVQ level 2, or who has completed an apprenticeship programme, will be eligible for the 'skilled worker' card. A person with a degree or a NEBOSH qualification will be allowed to apply for an Academically Qualified Person card.
To apply for a CSCS card you need to have passed the CITB Health, Safety and Environment Test, appropriate to your role unless any of the exemptions apply to you. You also need to be able to prove you have the level of qualification related to the CSCS card.
2) CITB Health and Safety Awareness
The health and safety awareness course will help you understand the basics of on-site health and safety and is an ideal foundation for those wishing to obtain a CSCS Labourers card. You will be able to identify any potential risks to your safety and welfare and understand your responsibilities.
It is a really good course for those wishing to develop a solid foundation in on-site safety and is valid for 5 years.
It is endorsed by Build UK as the standard training for all on-site construction operatives. As far as qualifications needed for construction go, this is one of the basics.
3) Asbestos Awareness
Asbestos is a silent killer. Even one tiny inhaled particle of asbestos can cause cancer and other fatal diseases.
Knowing how to identify and manage asbestos can save lives. If you are looking for what qualifications you need for a construction site, Asbestos awareness, whilst not strictly essential, may well save your life.
For the main part, asbestos was finally banned in the UK in 1999, so if you are working on a new site, you should be ok. But anyone who is working in any capacity on a site containing materials and structures built before 2000 should be cautious and vigilant.
The UKATA Asbestos Awareness course will teach you how to find out information on whether or not there may be asbestos present on site, and what to do if you find suspicious materials. It also covers regulations and the types of asbestos, and what actions you should take if you accidentally become exposed to asbestos dust.
It is a half day course and the certification lasts for one year.
3) CPCS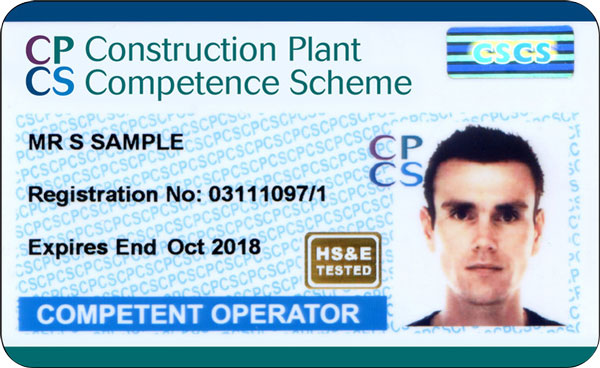 CPCS stands for Construction Plant Competency Scheme and is a card scheme that demonstrates the competency of its holder in operating machinery.
It is a bit like the CSCS card, in so far as it is not a legal requirement. But Build UK insist all onsite operatives hold a valid CPCS card. Indeed, many employers are following suit, so you might feel it a worthwhile investment.
You can do a CPCS Technical course in any of the machinery you regularly operate, such as Industrial Forklift, or Telescopic Handler. Or, you can do a CPCS course if you are an appointed person.
Once you have completed your technical course, and providing you have completed your Health, Safety, and Environment Test within 2 years, you will be issued a Red CPCS card.
The red card is not renewable, and you will need to progress to the blue card within 2 years. Progression to the blue card can be achieved through completion of a relevant NVQ.
Once you have the blue CPCS card it is valid for 5 years and can be renewed.
4) NVQs
An NVQ is a practical qualification. There are several levels to them, and you progress from level 2 upwards to 7.
You can choose from a wide range of topics, but most people stick with one subject and become expert in that area, for example trowel occupations or plastering.
The beauty of an NVQ is that you are assessed on your experiences and abilities. You demonstrate skills and knowledge you already have, to prove your practical capabilities.
As they are competency based there isn't usually an exam and for that reason, they are a favourite amongst many employers.
If you are looking for what qualifications you need for a job in construction, an NVQ should certainly be on your to-do list.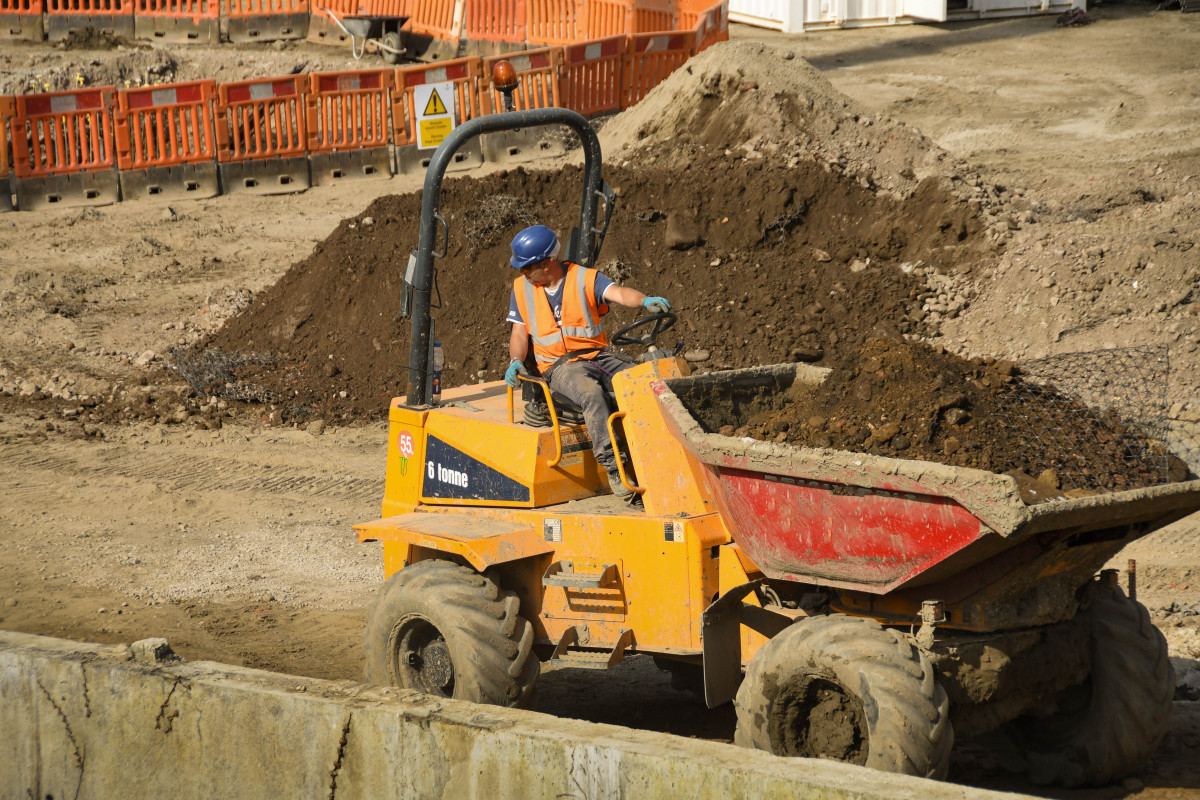 Study With Essential Site Skills
There are plenty of other health and safety courses and competency courses that are needed for roles in construction, and many depend on the type of role you have or want to have.
If you are unsure as to what courses would suit you or your team best, it is advisable to give our office a call and talk through your options.
We have a wide range of construction specific courses and broader health and safety courses and are sure to have what you need to upskill yourself or your staff.
Call us on 0115 8970 529 or email [email protected]. We would be happy to help.