Level 2 NVQ in Fenestration Installation
This NVQ is eligible for a CITB qualification grant.
The NVQ Fenestration Installation qualification structure below specifies the combination of units that need to be achieved for the individual to be awarded the qualification, for those that install and maintain windows, doors and conservatories.
CSCS Q-Card
GQA's Q-Card is a partner card scheme for CSCS, having sole responsibility for the Glazing/Fenestration and Glass related industries, replacing the CSCS Construction Related Occupations (CRO) Card. If you require a Q-Card you can find more information on their website.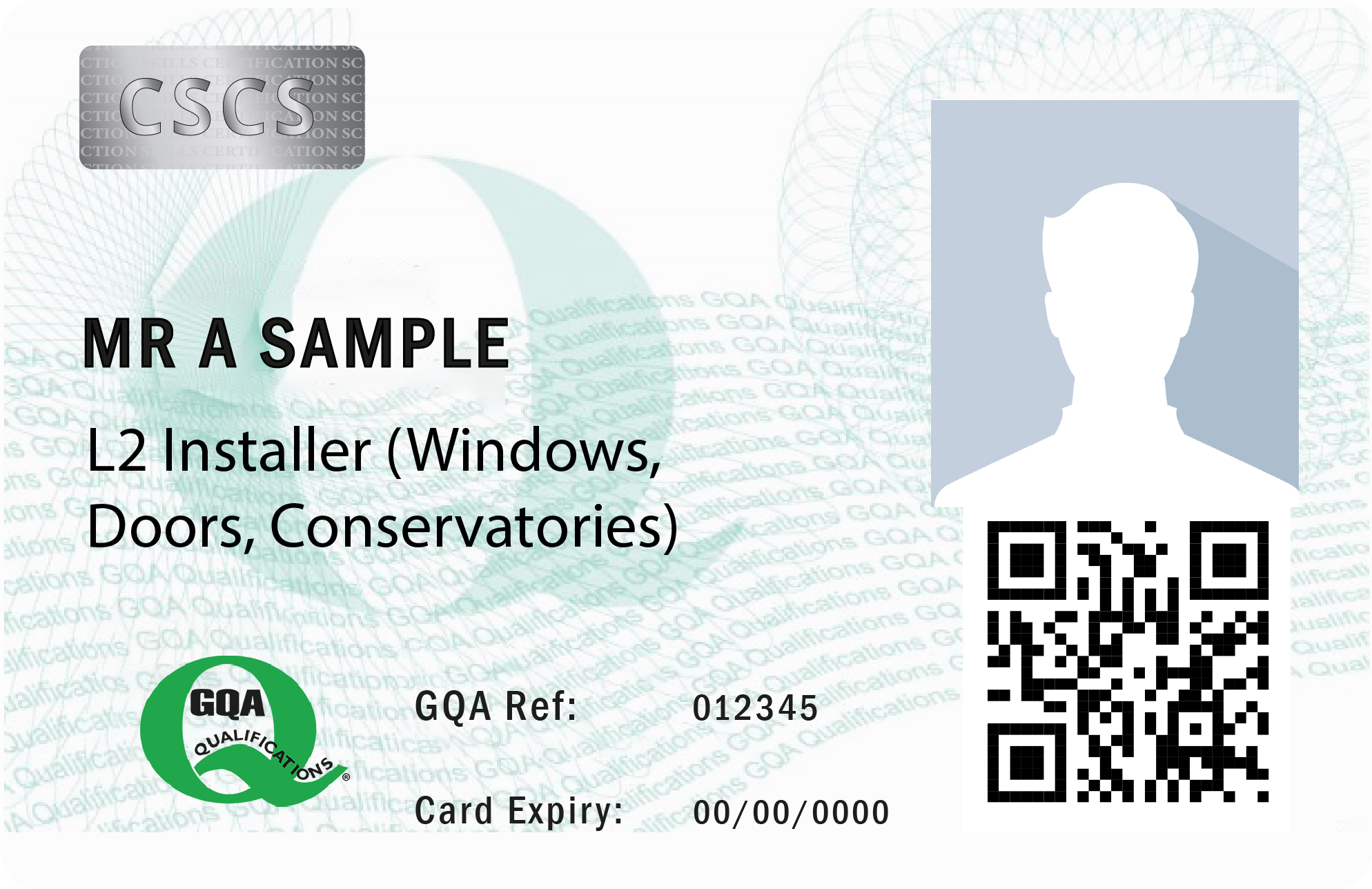 L2 NVQ Diploma in Fenestration Installation (Construction)
Minimum Credit Value: 37
To achieve this qualification a minimum of 37 credits need to be attained. This comprises of 15 credits from the Mandatory Group, plus 22 credits from units within the Optional Groups. When selecting units from the Optional Groups, a minimum of 11 credits must be attained from Optional Group A, a minimum of 8 credits must be attained from Optional Group B and a minimum of 3 credits from Optional Group C.
Mandatory Units
Credit Value: 15 | Units Required: 4
Title
Credits
Level
Unit Description
Communicating and Working with Others in the Glass and Related Working Environments
Credits: 3
Level: 2
More info

about this unit

Unit Description
Identify and Confirm Installation Requirements in Glass and Related Work
Credits: 4
Level: 2
More info

about this unit

Unit Description
Locate, Transport, Handle and Position and Materials and Components in Fenestration Installation
Credits: 4
Level: 2
More info

about this unit

Unit Description
Maintain Health and Safety in the Fenestration Installation Working Environment
Credits: 4
Level: 2
More info

about this unit
Optional Units
Credit Value: 22 | Units Required: 5
| Title | Credits | Level | More info |
| --- | --- | --- | --- |
| Group A - Install Glass and / or Panels into Windows and Doors | 4 | 2 | More info |
| Group A - Prepare and Position Window and Door Units Ready for Installation | 3 | 2 | More info |
| Group A - Prepare and Shape Fenestration Installation Products and Materials | 5 | 2 | More info |
| Group A - Prepare the Site, Equipment and Tools for Fenestration Installation | 4 | 2 | More info |
| Group A - Remove Existing Windows and Doors and Prepare Apertures | 8 | 2 | More info |
| Group B - Install Conservatories | 14 | 3 | More info |
| Group B - Install Windows and Doors | 8 | 2 | More info |
| Group C - Maintain / Repair Windows and Doors or Conservatories | 6 | 3 | More info |
| Group C - Post Windows, Doors or Conservatories Installation Activity | 3 | 2 | More info |
| Group C - Understanding the Building Regulations in the Fenestration Industry | 3 | 2 | More info |