Level 2 NVQ in Plant Operations - Attachments
This NVQ is eligible for a CITB qualification grant.
The Plant Operations - attachments qualification structure below specifies the combination of units that need to be achieved for the individual to be awarded the qualification, to confirm competence in preparing and operating plant or machinery attachments in the construction industry.
CPCS Blue Card
The CPCS Red Trained Operator card is valid for 2 years, during which time you are required to undertake the relevant plant NVQ to upgrade to the Blue Competent Operator Card.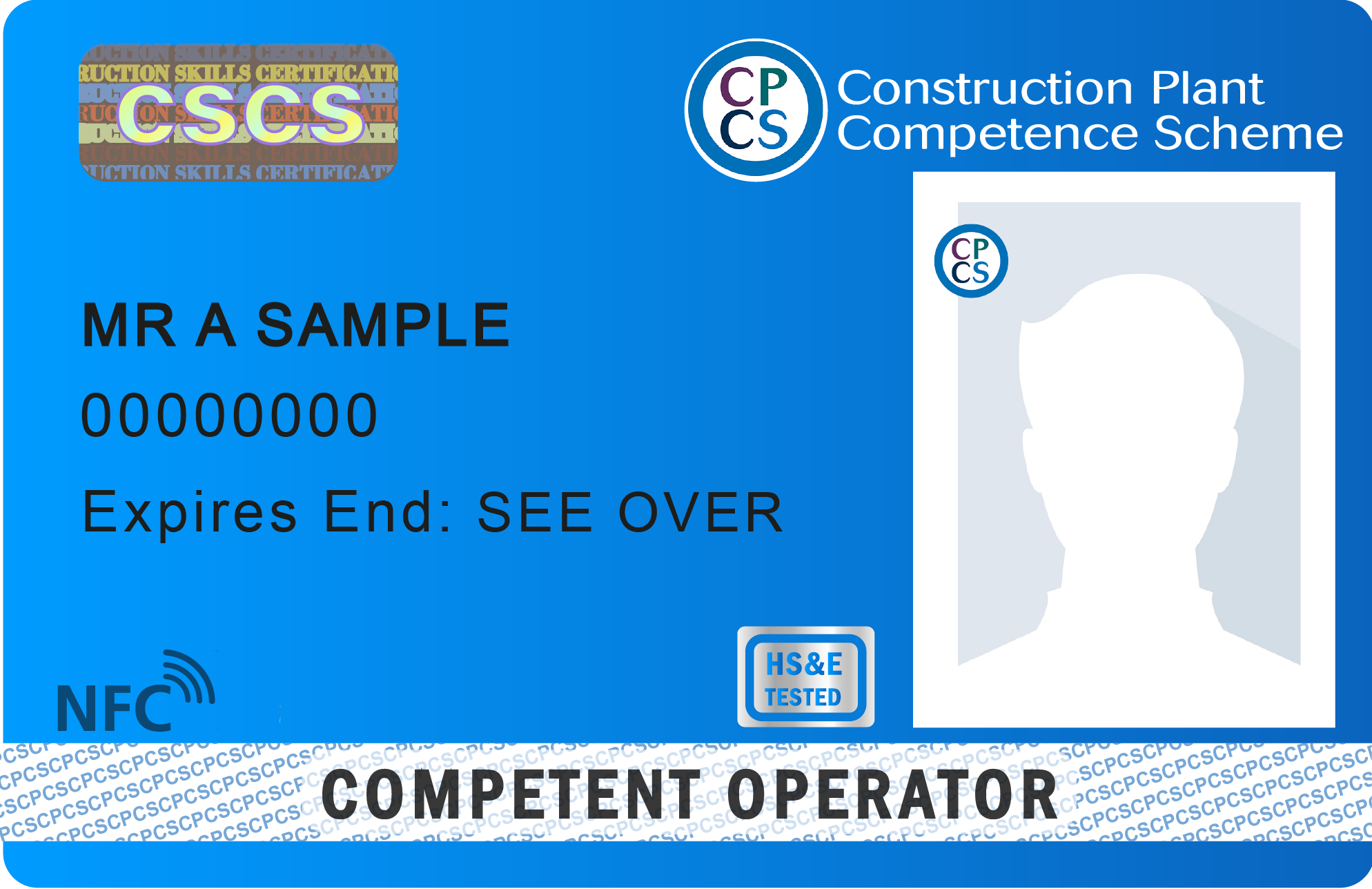 L2 NVQ Certificate in Plant Operations (Construction) - Attachments
Minimum Credit Value: 24
Reference: 601/4999/1
To achieve this qualification a minimum of 24 credits need to be attained. This comprises the 3 mandatory units plus 1 unit from the optional unit group.
Mandatory Units
Credit Value: 12 | Units Required: 3
Title
Credits
Level
Unit Description
Preparing and operating plant or machinery attachments in the workplace
Credits: 7
Level: 2
More info

about this unit

Unit Description
Conforming to Productive Working Practices in the Workplace
Credits: 3
Level: 2
More info

about this unit

Unit Description
Conforming to General Health, Safety and Welfare in the Workplace
Credits: 2
Level: 1
More info

about this unit
Optional Units
Credit Value: 12 | Units Required: 1
| Title | Credits | Level | More info |
| --- | --- | --- | --- |
| Preparing and operating wheeled loading shovels to extract loose materials in the workplace | 26 | 2 | More info |
| Preparing and operating tractors with towed equipment for non-agricultural activities in the workplace | 20 | 2 | More info |
| Preparing and operating telescopic handlers to lift and transfer in the workplace | 25 | 2 | More info |
| Preparing and operating skid steer loaders to extract loose materials in the workplace | 20 | 2 | More info |
| Preparing and operating scissor-type mobile elevating work platforms - MEWP - in the workplace | 12 | 2 | More info |
| Preparing and operating rough terrain masted forklifts to lift and transfer loads in the workplace | 18 | 2 | More info |
| Preparing and operating rear tipping dump trucks to receive, transport and discharge materials in the workplace | 30 | 2 | More info |
| Preparing and operating mast climber-type mobile elevating work platforms - MEWP - in the workplace | 12 | 2 | More info |
| Preparing and operating lorry loaders or knuckle booms to lift and transfer loads in the workplace | 30 | 2 | More info |
| Preparing and operating loader compressors to extract loose materials in the workplace | 16 | 2 | More info |
| Preparing and operating forward tipping dumpers to receive, transport and discharge materials in the workplace | 16 | 2 | More info |
| Preparing and operating excavator cranes to lift and transfer loads in the workplace | 30 | 2 | More info |
| Preparing and operating boom-type mobile elevating work platforms - MEWP - in the workplace | 14 | 2 | More info |