The NVQ in Removal of Hazardous Waste - Licensed Asbestos qualification structure below specifies the combination of units that need to be achieved for the individual to be awarded the qualification. Learners will demonstrate knowledge of generic skills including conforming to health, safety and welfare in the workplace and productive working practices as well as moving, handling and storing resources. Learners will also cover installing and removing asbestos enclosures or containment areas and removing licensed asbestos.
ACAD CSCS Skilled Worker Card
If you are recently new to the asbestos industry or have less than 3 years experience, then ACAD offer the red Trained Worker ACAD Skill Card, or for those with more than 3 years experience ACAD offer the red Experienced Worker ACAD Skill Card. The red card is valid for 3 years in which time you need to complete the relevant NVQ to apply for ACAD blue Skilled Worker Card. For more information about Licensed Asbestos Skills Cards, and the requirements you need to meet before applying please visit the ACAD website.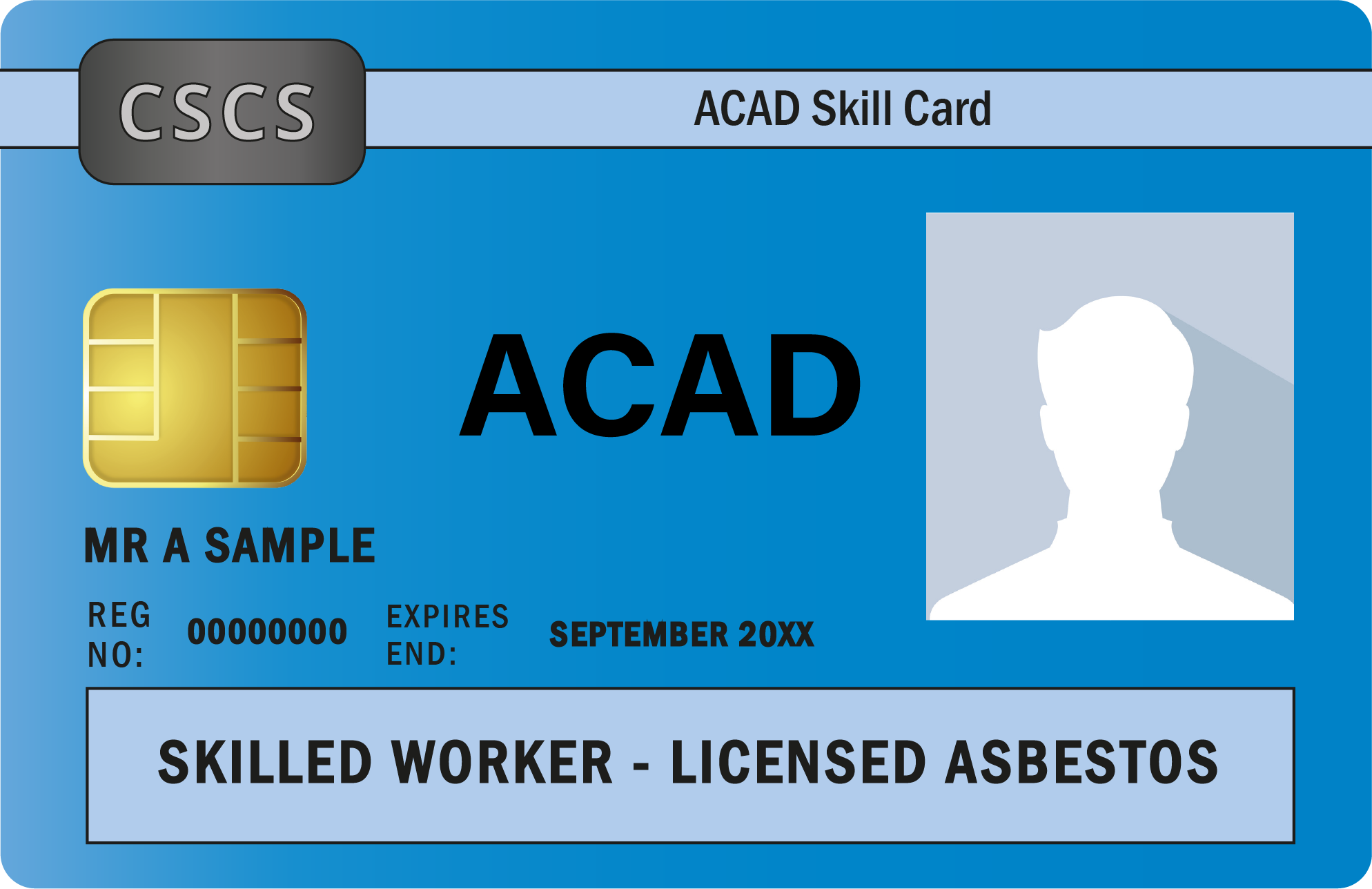 L2 NVQ Diploma in Removal of Hazardous Waste - Licensed Asbestos (Construction)
Minimum Credit Value: 43
Reference: 603/3569/5
To achieve this qualification 5 units need to be attained. This comprises of 5 units from the Mandatory Group.