Moldex P3 particulate filters for the 7000 / 9000 Series (Box of 12)
Moldex P3 particulate filters for the 7000 / 9000 Series (Box of 12)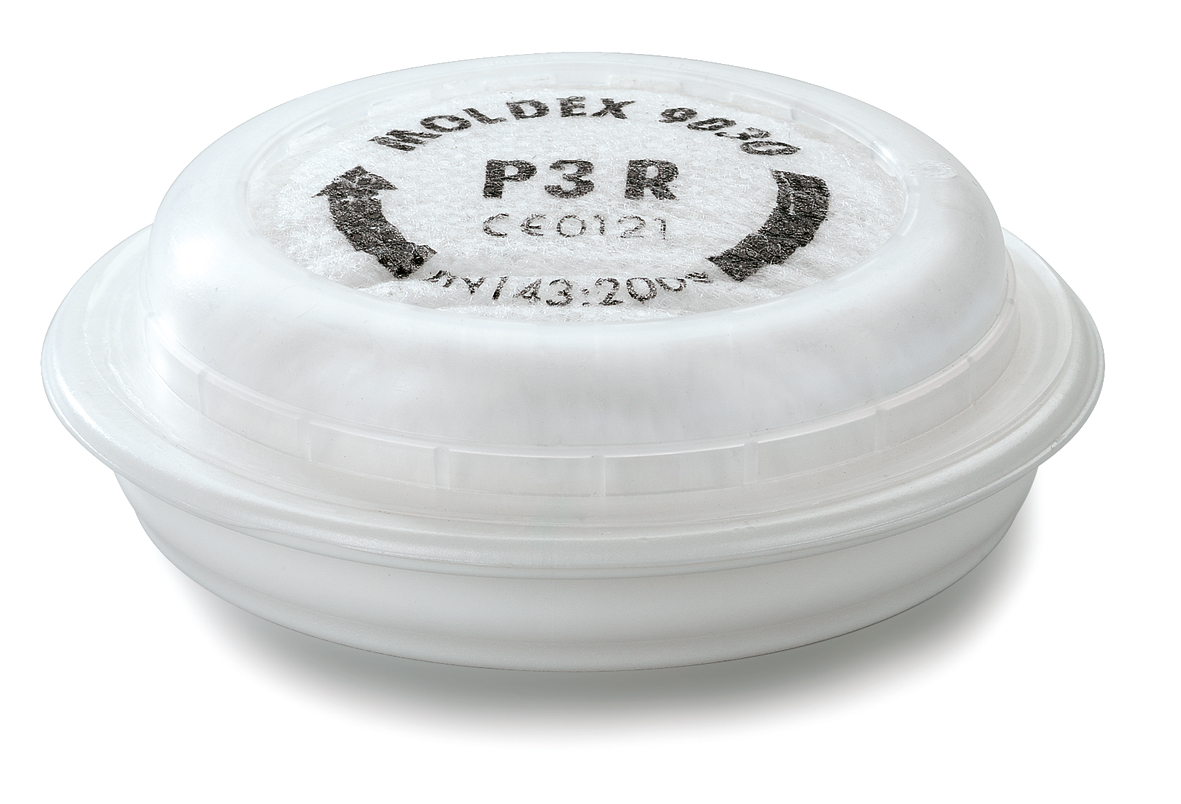 P3 Particulate Filters for the 7000 / 9000 Series
Offers P3 R protection from harmful dusts, water and oil based aerosols and fumes as well as radioactive particles and water and oil bases airborne enzymes and biological substances. It has an easylock system which does not require any clips or handles. For use with 7000 and 9000 Moldex series masks. Conforms to EN143:2000 + A1:2006.
---
Features
P3 R D particulate filter against harmful and toxic dusts, fumes and water/oil based mists/aerosols.
Revolutionary EasyLock filter system with no additional clips or holders.
Different gas and particulate filters can be combined.
EasyLock® particulate filters can either be connected to the EasyLock® gas cartridges or directly with the mask body.
Any combination of filters possible, simply click together, there is no need for additional clips or filter holders
Each box contains 12 twin sealed filters.