Adult Skills Training Programmes
Chesterfield Office
We deliver a range of Fully Funded Adult Skills Training Programmes from our Chesterfield Office. Our training courses engage adults and provide the skills and learning they need to equip them for work, or other learning opportunities through employment services and our recruitment partners to support learners into employment. It also enables more flexible tailored programmes of learning to be made available to help eligible learners engage in learning, build confidence, and/or enhance their wellbeing.

Fully Funded Adult Skills Courses
Regular courses are run each month for learners interested in the following courses. For further information please contact our Pre-Employment Manager, Ryan Cancellara.
NCFE Principles of warehousing and storage
NCFE Retail operations
NCFE Cleaning principles
NCFE Principles of business admin
NCFE Principles of Customer Service
NCFE Mental health first aid and advocacy in the workplace
NCFE Health and safety awareness
NOCN Health and safety in construction (qualification for CSCS green card application)
NCFE Digital Skills for work
Fully Funded Online Courses - Accredited by NCFE
Access to training, anytime, anywhere.
Want to develop your workforce? Want to gain additional knowledge? But don't have the time for a full diploma or apprenticeship. Why not try one of our fully funded NCFE CACHE Online Qualifications.
We have a wide variety of fully funded courses for you to take advantage of in various locations around the UK; please contact us to see if your location is eligible for funding.
Please note: we cannot fund every location within the UK, and locations do vary depending on funding available, we will advise this when responding to any enquiries.
For further information please contact our Adult Skills Quality Lead, Ami Dawe.
Delivery
Each learner will be allocated an assessor to help and support them through their course. Learners can choose to complete their course entirely by remote sessions, or if further support is required our tutor can blend this with a mixture of face-to-face and remote sessions.
The learner will have 3 months to complete the course, and will be issued an online workbook of their chosen course(s).
Certification
This is a fully recognised qualification through CACHE who became part of NCFE in 2015.
NCFE is a National Awarding Organisation, and in 2017 over 2,000 Schools, Colleges and Training Organisations chose them as their Awarding Organisation.
View all NCFE Remote Courses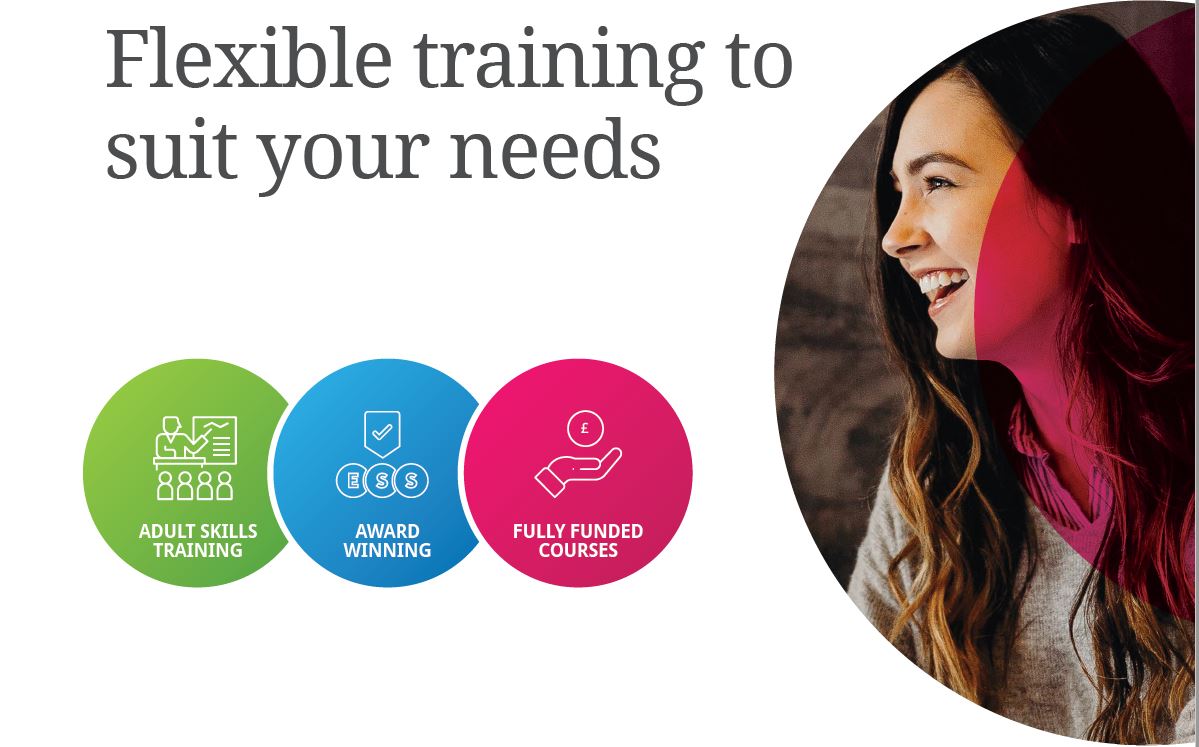 Want to find know more about Adult Skills Programmes?