ESS Guide to NPORS
Posted on Friday, 25th September 2020 by Tim

When it comes to training on plant machinery and equipment, there are several different options to choose from. In today's blog we are focusing on one of the biggest names in the field, NPORS.
Here, we breakdown how NPORS and their card scheme work, and how their flexible training can simplify the process of acquiring qualifications for plant disciplines. 
What does NPORS stand for?
NPORS stands for the National Plant Operators Registration Scheme. They have provided accreditations and set the standards for a variety of plant and construction site disciplines since 1992. NPORS have been at the forefront of improving health and safety standards in plant work in the UK and beyond, ever since their formation.
What is an NPORS card?
NPORS cards are essential for many workers to get on site, use plant equipment and fulfil their job role. The vast majority of working sites will recognise NPORS cards as valid proof of the holder's skills, with most managers and supervisors demanding that workers hold a NPORS or equivalent card to work for them.
There are four types of NPORS card:
Traditional Card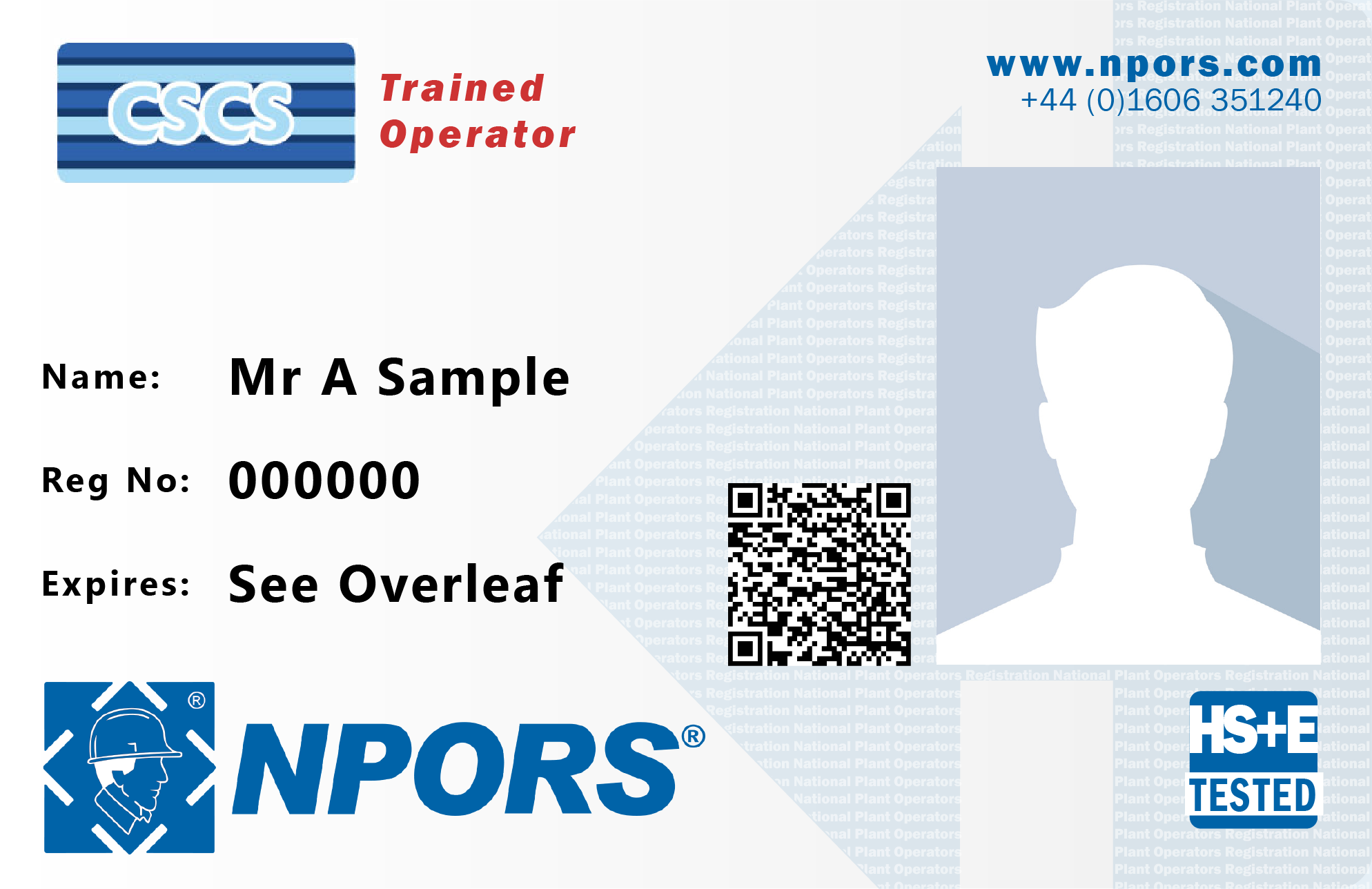 This is the most basic form of NPORS card. This card is suitable for anyone no matter what environment or sector they work in. However, unlike other NPORS cards, the traditional card does not feature the CSCS logo. This means that workers may struggle to get on construction sites with only this card. It's primarily aimed more towards individuals who are working outside of construction in factories, warehouses, or similar environments.
Trained Operator
Trained operator cards are the introductory card issued to labourers who have completed NPORS-accredited learning in their field. These are valid for two years and may be referred to as 'red cards' due to the red writing on the front.
Competent Operator
This card is aimed at workers with more experience in the industry. To apply, workers needs to have a trained operator card and gone on to complete a relevant (minimum) Level 2 NVQ for their job role. These are valid for five years and may be referred to as 'blue cards' due to the blue writing on the front.
Instructor
This card is issued to those who are overseeing the training of staff onsite. This requires much more advanced knowledge and experience of working on site. To get an instructor card, you need apply directly to NPORS and complete an application pack to prove your suitability to the role.
How do I get an NPORS card?
To apply for a trained operator card, workers need to have completed a relevant NPORS-accredited course. This accredited certificate proves you've completed training for your job roles and the equipment you use on site. For example, if your job requires you to operate an overhead crane, you need to have completed NPORS Overhead Crane training. This will allow you to apply for a personalised card that lists the training you have completed.
Once acquired, NPORS certificates are valid for five years. However, managers can request that certificates are only valid for three years if they would prefer their workers to be trained and tested on a more regular basis.
In addition, card applicants will need to have completed the CITB Health Safety & Environment test (sometimes referred to as the 'touch test') within the past two years. This is a short test used to confirm the delegate has the necessary competence in onsite health and safety. This test needs to be booked separately from any other courses and usually costs £21 at the time of writing.
Why choose NPORS?
One of the main benefits of the NPORS card scheme is the flexibility it offers workers. Firstly, NPORS cards can be used to show your training for multiple disciplines, rather than having a separate card for each separate piece of equipment or job. This makes it much easier for workers to manage their qualifications, saving time and money by not requiring them to renew several different cards every few years.
As well as flexibility in their card scheme, NPORS courses also allow flexibility for assessment and training to suit the needs of the individual. For example, if an individual wants to be tested on several different pieces of equipment in one day, time-permitting, they can do. This saves time and money for the organisation. The theory assessment can then also be adapted to feature questions relating to the specific equipment they are being tested on. This means the learner only has to sit one theory test on that day instead of a separate one for each course.
As long as the organisation has an appropriate working environment, the theory and practical assessments can be completed entirely onsite. This avoids the inconvenience and disruption caused having to send workers to external testing centres to acquire their qualification.
NPORS Card Checker:
To help workers and employers stay on top of their training, over the last few years, NPORS have introduced their operator card checker service. This online database keeps an up-to-date record of a card holder's qualifications, with their details automatically uploaded when they complete any NPORS training. Employers can use this service to check the validity workers' cards and monitor expiry dates.

Do you need CSCS if you have NPORS?
In short, no, a worker does not need CSCS if they have NPORS. To apply for a trained operator NPORS card you do not need to hold a separate CSCS card or have completed an NVQ. You need a relevant and valid NPORS certificate for your discipline to apply for an NPORS card, which you get by completing an NPORS certified course.
NPORS cards are often referred to as NPORS/CSCS cards, as they feature the CSCS logo on the front. This is because the CSCS logo is recognised as industry standard across the construction sector. NPORS cards feature the CSCS logo to show their courses meet CSCS standards and help assure employers that the holder's training is up to a necessary level.
NPORS training with ESS:                                                                                                                              
At ESS, we have a huge range of over 40 different NPORS courses available. Some of our most popular courses include: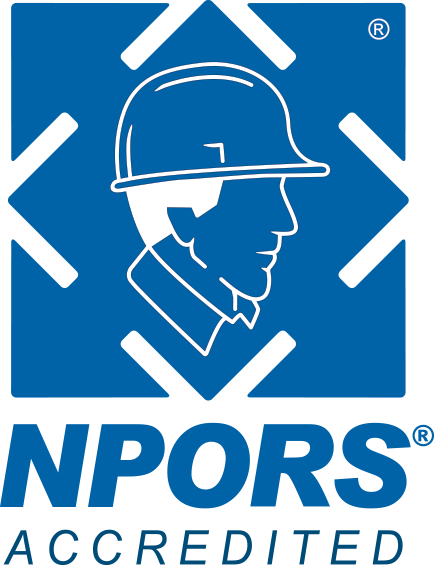 But these courses are just the tip of the iceberg, for a full list of the training we have available, head over to the NPORS section of our website.
Further Information
NPORS are not the only awarding body for plant training course. At ESS, we also provide a number of CPCS courses in a variety of disciplines. To find out more about how CPCS compares to NPORS, check out our NPORS vs CPCS blog.
If you have any further questions, why not speak to a member of our team? You can call us on 0115 8970 529, or email training@essentialsiteskills.com.