How ESS Can Help You Get into Work
Posted on Friday, 22nd October 2021 by Tim

Getting into work can be incredibly difficult, especially in the current climate. However, ESS can help those who are out of employment find training to get them into work. Our blog takes a look at how we can help you find a job which is right for you.
How do I find a job with no experience?
Finding your first job, or trying to start a career in a new field, is always incredibly challenging. You can end up in a vicious cycle where you can't get a job because you don't have any experience, but can't get the experience without having a job. This process is made even more difficult if you don't have many qualifications on your CV.
This is where training comes in.
Taking on the right training course will provide you with knowledge, skills and experience that will help you to find employment. This training will look great on your CV, and also show potential employers that you are eager to learn and enthusiastic about the job.
What funding is available?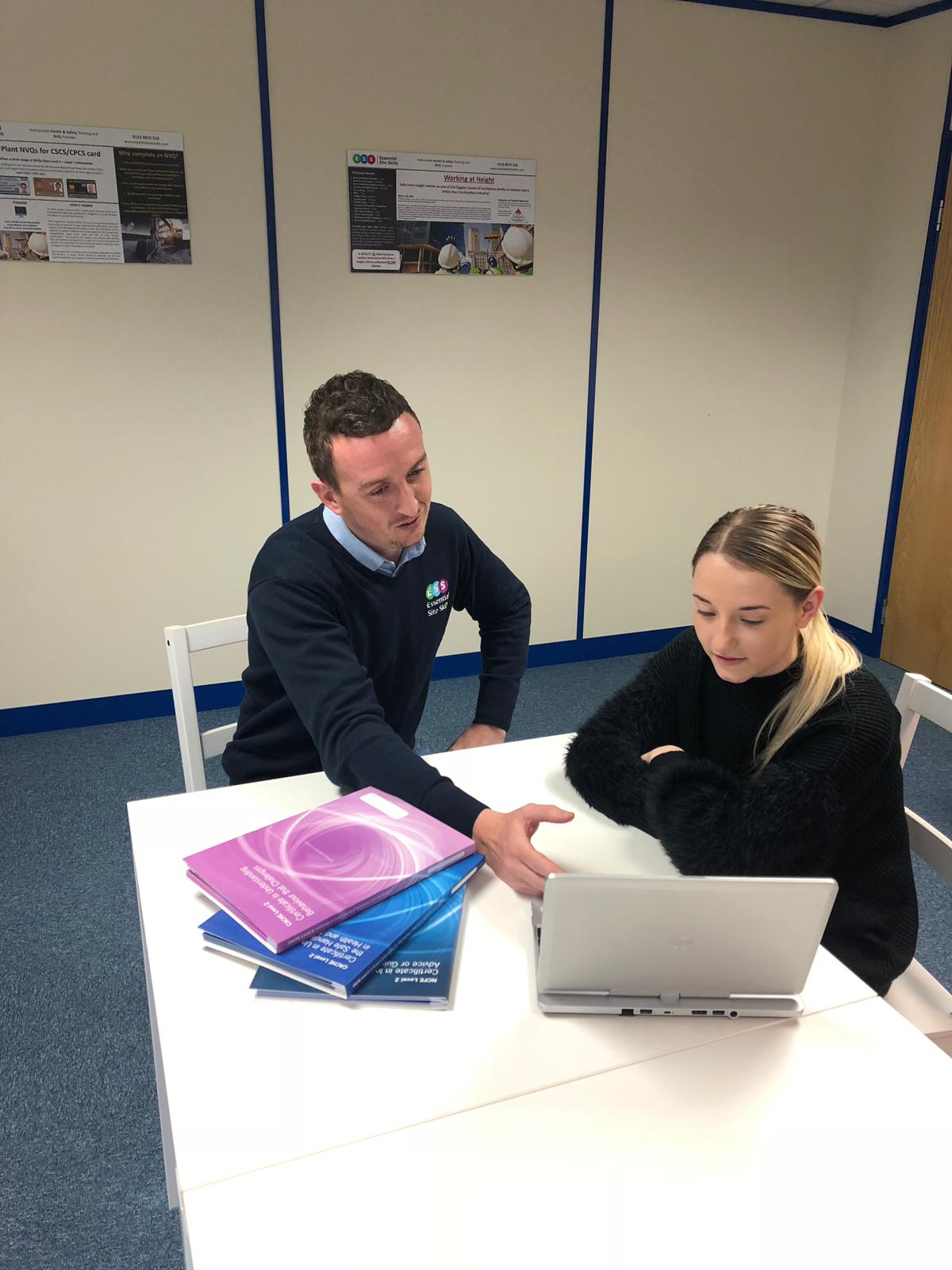 The biggest stumbling block for those looking for training is finding the funds to do so. If you are unemployed, you may not have the funds available to pay for the training you need. This is why the government provides a variety of funds which unemployed people can access in order to fund their training.
Adult Skills Funding (AEB) is designed to help adults get the skills and learning they need to find work. This funding, provided by the ESFA, will allow certain adults to complete selected courses free of charge. These courses include:
Level 2 Certificate in Warehouse and Storage
Level 2 Certificate in Business Administration
Level 2 Certificate in Customer Service
Level 2 Certificate in Cleaning Principles
Level 2 Certificate in Hospitality and Catering
These courses are provided by ESS's brilliant team of trainers. They go out of their way to make sure that the learner's needs are catered for and provide engaging and informative learning.
We often work directly with employers using this funding to help them find workers. We provide the relevant training to interested learners, who will then be guaranteed an interview for a role upon completion. Take a look at our case study with the One Below store in Sheffield to see how we helped these unemployed learners kickstart their careers.
AEB funding is only available for those who are unemployed and live in certain locations. Call our team on 0115 8970 529 to find out if you qualify. You can also contact us by emailing [email protected].
How does unemployment affect mental health?
One of the major hurdles that you have to overcome when job searching is psychological. Being unemployed for long periods can be harmful to your mental health, especially if you are being constantly disheartened by having job applications rejected.
As work is a big part of our lives, being unemployed can often make people feel like they are lacking purpose and struggle to motivate themselves. There is also pressure placed on them by society, which often looks down on those who are out of employment.
In addition to gaining a qualification, our courses will help learners improve their confidence in themselves and their abilities. Our trainers work hard with learners to help them get the most out of training and show how much they have to offer the working world.
It also gives delegates the chance to meet learners in similar situation to themselves on the course. This has often led to friendships that remain long after the course has finished. As unemployed people miss out of the social aspect of working, getting out and meeting new people is another vital aspect of improving mental health and helping boost confidence while searching for a job.
How Covid-19 has affected unemployment
As we come to the end of the furlough scheme, it is likely that large numbers of people will face redundancy and unemployment over the coming weeks and months. The impact of the Covid-19 pandemic has been devastating for many industries, with the effects still being felt despite the economy beginning to recover.
Despite the changes that many workplaces have faced, there are still a great deal of opportunities out there. The impact of the pandemic has even led to more demand in certain sectors, particularly construction workers and HGV drivers. Find out more about how you can qualify for either of these roles by reading our blog 'Labour Shortages: Get a Job in Construction or LGV Driving'.
How to write a CV
One of the key skills required to find work is the ability to write a CV. This will often be the first impression that potential employers have of you, so it is vital that your CV showcases you in the best light.
Your CV needs to highlight the skills you have that make you right for the job. You can draw from experience you have from previous jobs, in education or even activities outside of the working world. For example, being parts of sports team will show your commitment and ability to work in a team, skills which all employers will look for.
You can learn more about creating a quality CV by reading our blog 'Improve your Employability Prospects with ESS'.
Training with ESS
In addition to these courses, we provide a huge range of training courses relating to construction, health and safety and much more. Check out the full range of training we can provide by visiting our online course index.