Why Asbestos Awareness Matters
Posted on Friday, 4th December 2020 by Tim

You might not think it, but one of the biggest causes of death and serious illness in the construction industry is asbestos. These small fibres have the potential to devastate the lives of those who don't take the necessary precautions when working on buildings which may contain the material.
In today's blog, we take a look at why certain workers need asbestos awareness training, and what qualifications are needed to work around asbestos safely and legally.
What are the risks of asbestos?
Asbestos poses deadly risks to those who come into contact with it. These incredibly strong and small fibres can easily be ingested and breathed in without the person knowing. Once in their body, asbestos fibres can cause permanent and life-threatening damage to the individual.
One of the main causes of asbestos-related death is Mesothelioma, a type of cancer caused by asbestos exposure. This cancer develops in the lining around certain organs, usually the lungs. Although there is treatment available, mesothelioma is rarely cured. According to Cancer Research UK, around 2,500 people die from mesothelioma every year in the UK alone. 94% of these cases are preventable, and caused by exposure to asbestos while at work. 
Other severe illnesses linked with asbestos include lung cancer and asbestosis. Both of these diseases can cause serious damage to the individual's lungs, reducing quality of life and potentially causing death.
Is asbestos illegal?
Yes. Asbestos has been banned from use in the UK since the end of 1999. The material is similarly banned in most of Europe, but is still legal in many other countries, including the United States and Russia.



Where do you find asbestos?
Any building work that took place before the year 2000 could potentially contain asbestos. Up until then, asbestos was used in many common building materials (such as cement) due to its incredibly strong fibres and relatively cheap price. However, since the health impacts of asbestos have come to light, the material has been banned from any further use in the UK.
There are three different types of asbestos which workers could potentially come across on UK building sites. These have slightly different properties for use in specific types of building work:
Chrysotile – This is the most common form of asbestos. Usually found in roofing, but can also be added to products such as cement, tiles, and coatings.
Amosite - Normally used in insulating boards.
Crocidolite - Much less common but the most dangerous. Found in similar products to Chrysotile.
There are three additional types of asbestos which are incredibly rare and unlikely to be found on UK sites. These are known as Anthophyllite, Tremolite, and Actinolite. They pose similar health risks as the more common fibres.
Do I need qualifications to work around asbestos?
The Control of Asbestos Regulations 2012 (CAR12) clearly lay out how training is essential for "anyone liable to be exposed to asbestos fibres at work." It outlines the legal duty of employers to ensure workers are protected from the risks of asbestos. This includes providing the necessary level of training for any worker who could potentially come into contact with the material. CAR12 states that employers must ensure "adequate information, instruction and training is given to their employees who are or who are liable to be exposed to asbestos, or who supervise such employees."
Asbestos Awareness in 2020
Figures from UKATA have shown that asbestos training in the construction industry has dropped sharply during the Covid-19 pandemic. This is a worrying trend which could have devastating consequences for workers and their families. Data from September 2020 shows there was 66% drop in workers getting asbestos training from March – August when compared to this same time period in 2019. Training is at the lowest levels in the UK for five years.
This has prompted calls from industry experts for employers to continue their risk management of asbestos during the pandemic. Concerns have been raised that the controls brought in to reduce Covid-19 transmission may have drawn some focus away from the risks of asbestos. This negligence could have potentially fatal consequences, and leading industry figures have warned workers that the dangers of asbestos have not gone away.
What is UKATA?
UKATA (UK Asbestos Training Association) have been the leading body for establishing asbestos training standards in the UK since 2008. Their team of experts have in-depth knowledge of the dangers of asbestos and work passionately to improve practice across industries to ensure the safety of workers.
At ESS, we are delighted to have a strong relationship with UKATA, with all of our asbestos-specific courses and NVQs fully approved by the body. This gives learners the peace of mind that our training meets the highest possible standards.
What is Asbestos Awareness?
Asbestos Awareness training is a course devised by UKATA, designed to educate those who perform building or maintenance work on how to avoid the risks of asbestos. This course is perfect for anyone who could encounter buildings which may contain asbestos, including (but not limited to) professionals such as:
Construction workers
Plumbers
Gas fitters
Electricians
Roofers
Plasterers
Painters and decorators
This is a half-day course which requires no previous training on the topic. Once completed, learners will be issued with a UKATA-approved Asbestos Awareness certificate, valid for one year.
Who can deliver asbestos awareness training?
At ESS, we are a UKATA-approved training centre in delivering their Asbestos Awareness course. All of our trainers that deliver this course are fully certified up to the appropriate level by UKATA, so you can be sure you're getting training that meets UKATA's high standards.
We also provide an e-learning option, so you can complete your Asbestos Awareness course online. This covers all the essential information as the face-to-face course, but can be completed at home at a time of your convenience.
What is Category A asbestos training?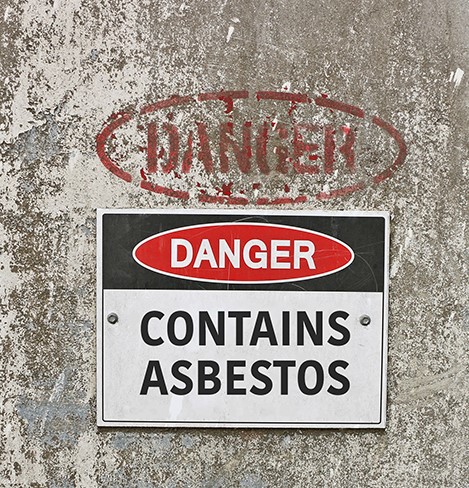 UKATA Asbestos Awareness is classified as Category A asbestos training. This means it is suitable for anyone who may encounter the material, but does not provide the training necessary to handle or dispose of asbestos. Due to the high dangers of the material, workers require dedicated training to handle asbestos in order to ensure it does not danger themselves or others during the disposal process.
If you need to handle asbestos as part of your job, you will need to have completed a Category B qualification, such as our Level 2 NVQ in removal of Hazardous Waste – Licensed Asbestos. This qualification will allow you to apply for the ACAD CSCS Skilled Worker - Licensed Asbestos card. This will give the holder legal permission to install and remove asbestos enclosures or containment areas, and remove licensed asbestos.
In addition, we also deliver the Non Licensable Work with Asbestos (UKATA) course. 'Non-licensed work' refers to operations that involve working around asbestos, but where the material is sporadic and of low intensity. This means the amount of asbestos in the working area does not exceed the legal control limit of 0.1 asbestos fibres per cubic centimetre of air (0.1 f/cm3). For a more detailed breakdown of what classifies as 'non-licensed work', visit the HSE's website.
Face Fit Testing
We also deliver Face Fit testing services to ensure your RPE is provides adequate protections and is suitable for the wearer. The HSE advise that it is good practice for all workers who encounter asbestos to have their RPE checked annually to ensure it is working up to the necessary standard.
Our trainers can perform face fit testing for workers using the Quantitative and Qualitative testing methods depending on the equipment being used. In addition, we also provide Face Fit Train the Tester half-day and full-day courses. These will allow trained staff to test RPE themselves on site for your workforce instead of needing to get external testers to perform checks.
To find out more about face fit testing, check out last week's blog entry on Fit2Fit.
Further Information
If you have any further enquiries about any of the training we provide, you can speak to a member of our training team on 0115 8970 529 or email us at training@essentialsiteskills.com.
You can also see a full breakdown of all the other courses and qualifications we offer via our course index.