Everything about ALLMI
Posted on Friday, 23rd October 2020 by Tim

If you are working as a lorry loader, it is essential for you to have the necessary training to perform your job safely. For lorry loader training, ALLMI are seen as the industry standard by workers and employers across the UK.
But what is ALLMI training, and why are their qualifications so important? In today's blog, we break down the different types of ALLMI training and how their certification works.
What is ALLMI?
ALLMI stands for the Association of Lorry Loader Manufacturers and Importers. They are the UK's only trade association dedicated solely to the lorry loader industry. They perform a vital role in establishing safe practise for lorry loaders, by formulating legislation and ensuring the compliance of workers and organisations.
What are ALLMI cards?
ALLMI cards are issued to workers who have completed the necessary level of ALLMI training for their discipline. These cards act as evidence of a worker's competence in performing their job and operating their equipment. Many organisations will require workers hold an ALLMI card (or equivalent) in order to get on site.
ALLMI cards are available for a number of jobs including: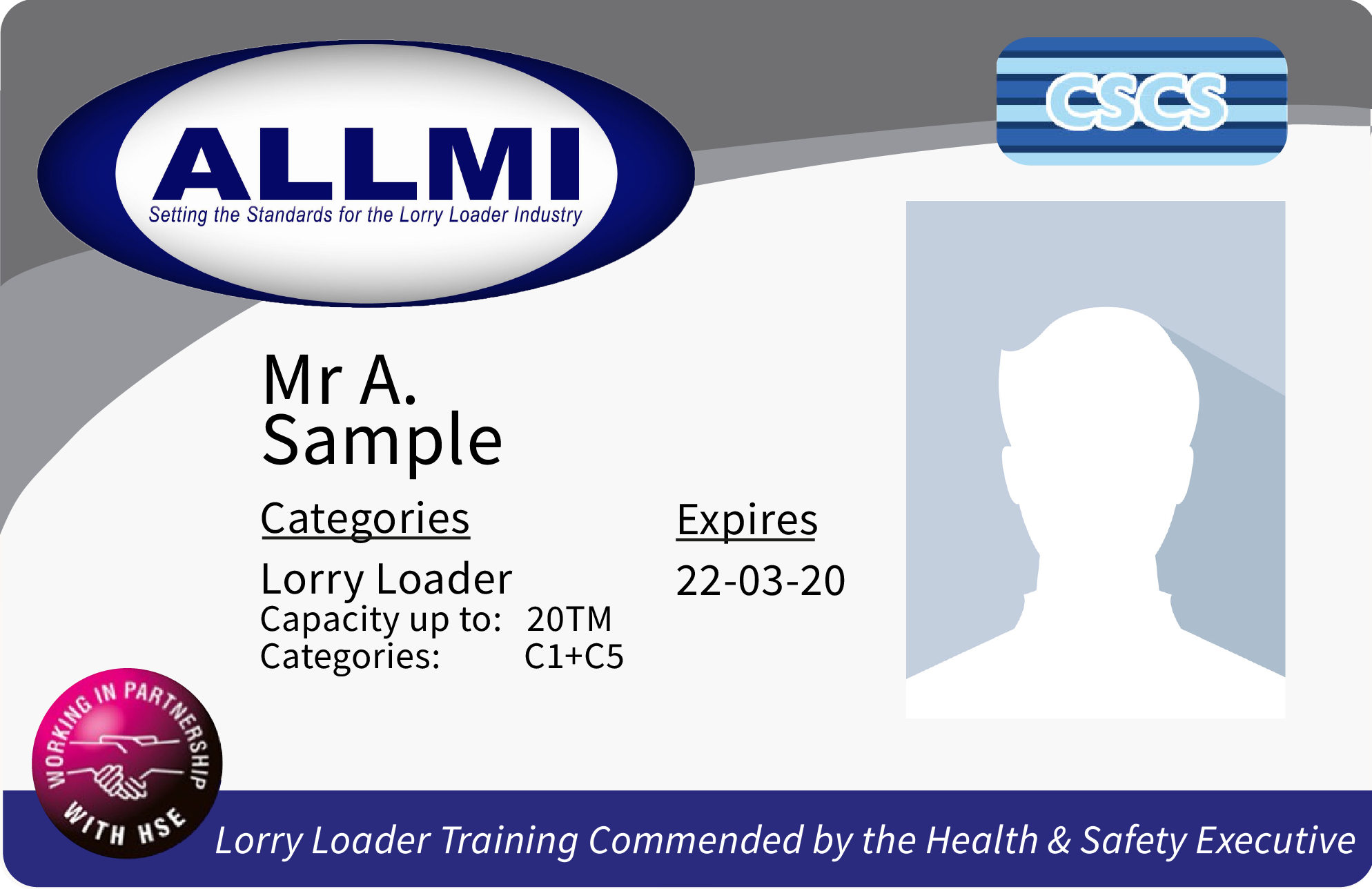 Lorry Loader Operator
Slinger Signaller
Crane Supervisor
Appointed Person
Thorough Examiner
The ALLMI card scheme and training courses are approved by CSCS, as can be seen by the logo featured on the top-right of the card. CSCS set the health and safety training standards across the construction industry, meaning their approval is a guarantee that the qualification is valid to prove the workers meets the standards of industry.
How do I find ALLMI training near me?
At Essential Site Skills, we can provide the ALLMI Slinger/ Signaller and ALLMI Lorry Loader Operator Training across the country.
ALLMI Lorry Loader Operator Training:
To perform their job safely and effectively, lorry loaders need to have the right level of training for the specifics of their role and the vehicles they use. Failure to provide this training is a major cause of accidents in the industry. These can result in legal, financial and, most importantly, health consequences for companies and their workers.
The ALLMI Lorry Loader Operator Training course provides learners with key occupational skills and knowledge is areas such as:
Legislation
Pre-operational Checks
Operator Maintenance
Use of Controls
Preparing the Lorry Loader for Use
Operating the Lorry Loader
Training can be tailored depending on the specifics of the loader being used. Distinction is made between different types of attachment, capacity of the loader, remote controlled loaders, and various specialist applications.
This course can be delivered over one or two days, depending on the learner's level of experience. Learners will be issued with their ALLMI certificate and card upon completion, both of which are valid for five years.
ALLMI Slinger/ Signaller:
It's a common misconception that completing lorry loading training will also provide workers with the training needed to perform slinging and signalling. This is not the case.
Slinger/ signallers act as the eyes and ears of workers operating lifting equipment and vehicles such as lorries or cranes. As operators have limited awareness of their surroundings when moving such machinery, effective communication with a dedicated slinger/ signaller is vital to protecting lives on construction and building sites.
The huge dangers involved with this operation mean it is essential for anyone performing these roles to have adequate levels of training to conduct the job safely. The ALLMI Slinger/ Signaller course is designed to provide comprehensive training in areas such as:
Legislation
Pre & Post Operational Checks
Planning the Lift
Use of Lifting Accessories
Storage and Maintenance
Signaller Duties and Signals
Practical Application of Slinging
As with the lorry loader training, this course can be delivered over one or two days, depending on the learner's level of experience. Again, both the ALLMI certificate and card are valid for five years.

Further information:
At ESS, we provide training from a range of different awarding bodies for the construction and allied industries. You can check out previous blogs on CPCS, NPORS and CITB to find out more about the specifics of those awarding bodies.
To see a full list of the courses we provide, head over to our online course index. If you want to find out more about how our training can be suited to your needs, contact the ESS team directly on 0115 8970 529. You can also email us at info@essentialsiteskills.com