All About CITB
Posted on Friday, 14th August 2020 by Tim

When it comes to construction training, there are few organisations more important than CITB. The body are an integral part of establishing safe and effective construction work practise across England, Scotland, and Wales. In today's blog, we take a look at who they are, what they do, and how their training courses can be key to progressing your career in the industry.
What is CITB?
CITB stands for the Construction Industry Training Board. Their role is to improve the construction sector in the UK by supporting skills development and improving training across the industry. They work closely with the government and the department of education but are ultimately an independent body.
As part of this aim, CITB have created some of the key courses across a wide range of positions in the construction industry. Their courses are essential training for the majority of construction workers, especially when it comes to workplace health and safety.
Is CITB the same as CSCS?
CSCS, which stands for Construction Skills Certification Scheme, is the body that issues workers with the certification they need to prove their competency to work. This most is commonly done through issuing workers with CSCS cards. While not a legal requirement, most construction workers will have to hold to correct CSCS card for their job role to be able to get on-site.
While both are important names in construction health and safety training, CITB and CSCS are two separate organisations. However, the two organisations are linked, for example completing the CITB Health and Safety Awareness course and passing the CITB Health, Safety & Environment (HS&E) test within the past two years will allow learners to apply for a Labourer's Green Card. The HS&E test is a requirement when applying for any CSCS card. We will go into more detail about this test later.
For a full breakdown on the different types of card and the qualification criteria, check out last week's blog 'Everything You Need to Know About CSCS Cards'.
How do I get a CITB card?
Because of the relationship between the two bodies, you might see CSCS cards referred to as 'CITB cards'. Don't worry, they are the same thing!
To get a CSCS card, applicants will need to have completed the necessary qualifications for the role. These will normally consist of the candidate completing a relevant NVQ. CSCS red cards are an exception to this as they are issued to learners who have experience but have not completed their qualifications. Red cards are issued as a temporary measure to allow workers on-site to complete their learning.
To get a CSCS card of any colour, workers must have completed the CITB Health, Safety & Environment test within the past two years. We will go into more detail about this test later. For a more in-depth breakdown of the qualifications accepted for CSCS cards, visit the CSCS page on our website.
How long does a CITB card last?
Most CSCS cards are valid for five years. Once this time has passed, the card will need to be renewed. Red cards differ in their validity depending on the type that has been issued. For a full breakdown on the validity of the different cards, check out last week's blog 'Everything You Need to Know About CSCS Cards'.
Please bear in mind that red cards cannot be renewed once they have expired. Workers will need to apply for a different colour card once their learning is complete.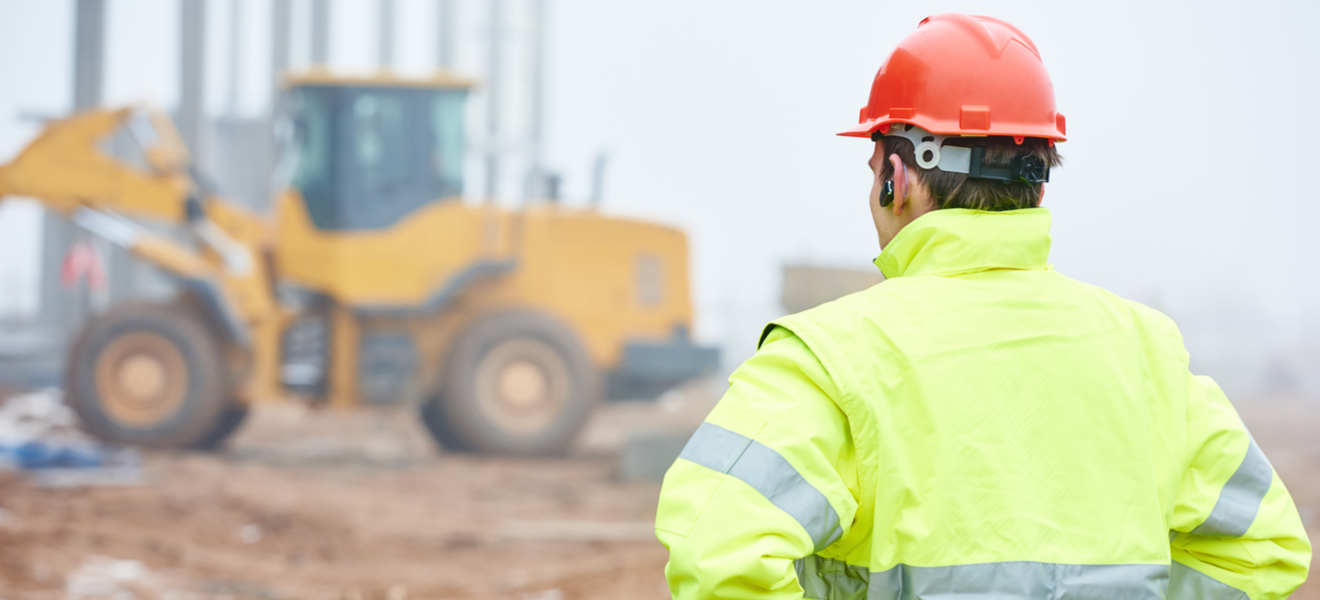 What is CITB test?
The CITB Health, Safety & Environment (HS&E) test is an essential part of any construction workers training to ensure they are safe to work on site. Completing this test within the past two years is mandatory when applying for any CSCS card.
The test is a series of questions relating to their general principles of construction health and safety. Each test gives candidates 45 mins to answer 50 questions to test their understanding of health, safety and environmental issues.
There are three types of CITB tests: Operatives, Specialists and Managers & Professionals. All three tests cover a lot of the same content, but more advanced tests will ask more difficult questions relevant to the role. Specialist tests also offer candidates the option to have questions which are specific to role they are taking on. For example, demolition workers can have questions specifically targeted to their discipline.
You can book your test online by visiting the CITB website. The tests costs £21.
What do I need to bring to CITB test?
Before taking the test, candidates will need to show a valid form of ID featuring their photo and signature. A passport or driving license which is no more than six months out of date will be accepted.
If the learner does not have either of these methods of ID, they will need to provide two forms of alternative identification. Accepted forms of ID are broken down into category A and B:
| | |
| --- | --- |
| A | B |
| Non-UK Driving License | Credit Card |
| Passport without signature | Debit Card |
| Work ID Card | Paper Driving License |
| EU Country ID Card | UK Travel Document |
| CITB Scheme Card | Inland Revenue Card |
| Student ID Card | National Insurance Card / HMRC Letter |
| Citizen's Card | B79 Notification of Discharge Letter |
| Trade Union Card | Bank Statement |
| British Armed Forces Card | Building Society Passbook |
| Proof of Age Card | Cheque Guarantee Card |
| Young Scots Card | |
If the candidate cannot provide a valid passport or photo driving license, they must supply both category A and B forms of ID. Failure to do so will mean they cannot sit their exam and will not be refunded. Check out the CITB website for full breakdown of their ID requirements.
Site Safety Plus courses
At Essential Site Skills, we provide a range of CITB courses that are part of the Site Safety Plus suite.  Site Safety Plus courses are designed specifically for the building, civil engineering, and allied industries. The training courses available cover a range of disciplines and job levels for the construction industry:
Can I do CITB courses online?
To help organisations during the disruption caused by the Coronavirus, ESS have started delivering selected CITB courses via online video conference training. This training provides all the same information as the face-to-face sessions but are conducted entirely online via video conferencing tool Zoom.
Due to the practical nature of some of the training courses, we are not able deliver all Site Safety Plus courses via this method. At the time of writing, we can only provide the following courses via online video conference training:
You also need to be aware that you cannot currently complete the CITB HS&E test online. The test must be completed at a CITB-approved testing centre. You can find your nearest testing centre here.
Further Information
If your looking for more courses, you can check out our online course index to find the training right for you. You can contact the ESS team directly by calling 0115 8970 529. You can also drop us an email at info@essentialsiteskills.com.