What is SSSTS?
Posted on Friday, 20th August 2021 by Tim

Looking for a qualification that proves you're suitable for a site supervisor role? Look no further than the CITB SSSTS! Today's blog takes an in-depth look at how this training will prepare you for taking on supervisor responsibilities on a construction site.
What does SSSTS stand for?
SSSTS stands for the Site Supervision Safety Training Scheme. This 2-day course is perfect for any workers who have, or are about to have, supervisor responsibilities on a construction site. It covers a range of health, safety and environmental issues that supervisors need to be aware of in their role.
This site supervisor course is designed and accredited by CITB, one of the leading and most highly-respected bodies when it comes to construction health and safety training. Their qualifications are recognised nationwide by employers in the construction and allied industries.
Completing a SSSTS course will provide learners with essential knowledge including:
What is expected of them on site
Why they need to carry out their duties
How they contribute to the safety of the workplace
At ESS, we provide the CITB Site Supervision Safety Training Scheme both through remote and face-to-face training to suit your preference. Both methods provide the same quality learning from our top-of-the-range trainers.
SSSTS is part of CITB's Site Safety Plus (SSP) series of courses. These courses provide a range of learning designed specifically for the construction sector. Learn more about SSP through our blog 'Why Choose a CITB Site Safety Plus Course?'
What does a site supervisor do?
Site supervisor jobs involve a range of roles and responsibilities on construction sites. While every workplace is different, site supervisors will normally have responsibility for overseeing the day-to-day work of certain members of staff. This may involve being assigned to a specific team or task within the construction project. 
Supervisors will normally act under the guidance of a site manager who has ultimate responsibility for the overall project. However, supervisors will still have a lot of responsibility to ensure that work is being done on time, within budget and to the level of quality expected of the company.
The most important part of being a site supervisor is ensuring the health and safety of the workers they are in charge of. It is their job to make sure staff are working in a safe environment, and that staff are working in accordance with health and safety law. They may also be asked to carry out regular inspections of the working environment to flag up any potential safety hazards.
How to be a construction site supervisor
If you have no experience as a site supervisor, SSSTS won't be right for you. SSSTS courses are not designed for those who are looking to get their first supervisor jobs, they are made to prove and improve the abilities of those already in a supervisory role.
For those looking to get their first taste of supervising on construction sites, it's best to start as a labourer and work your way up. If you prove to be a reliable and effective worker in your role, your managers may decide to start giving you more responsibility on site, including some supervisory roles. This is when you may look to completing SSSTS in order to get a qualification that proves your credentials in the role.
Is the SSSTS course difficult?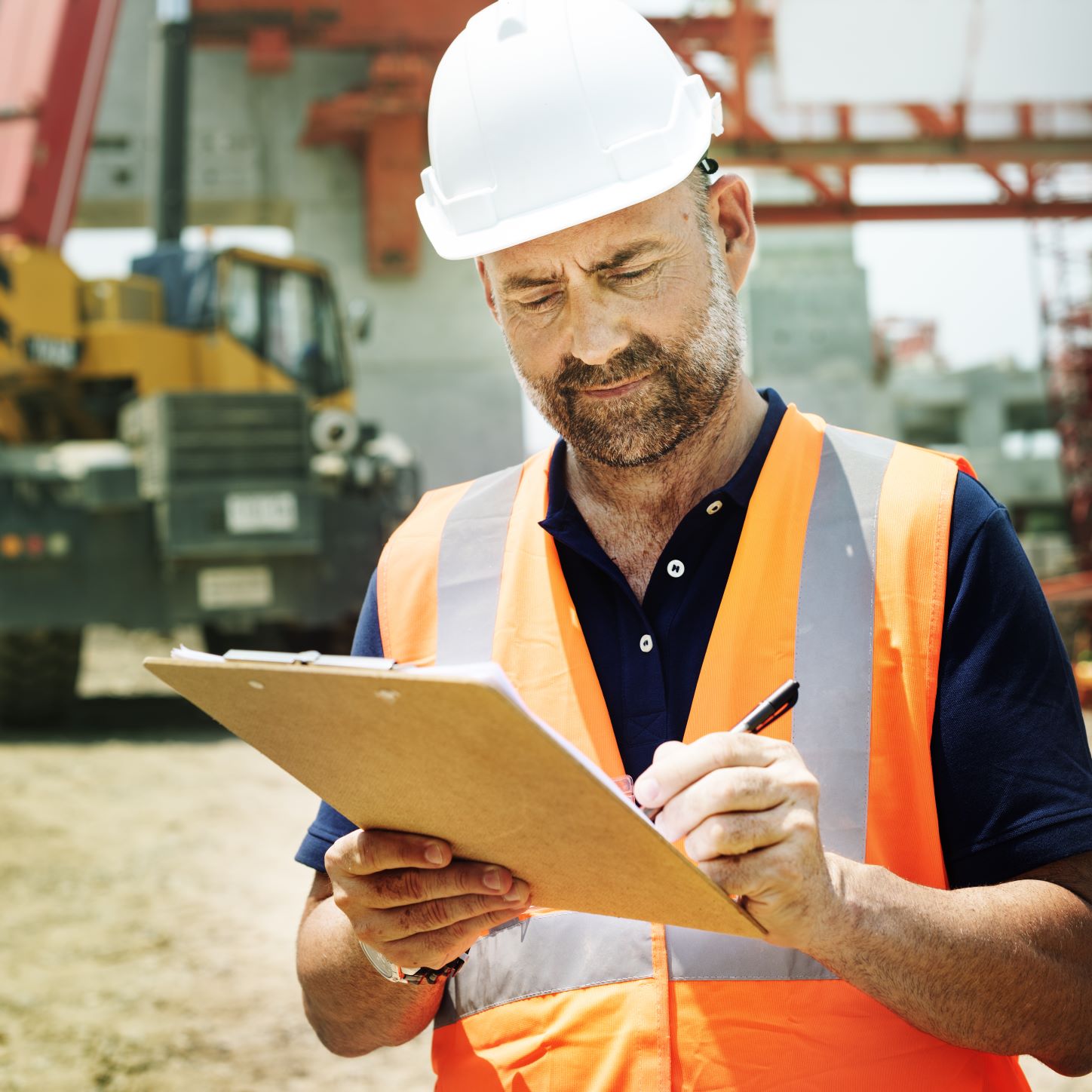 At the end of your course, you will be asked to complete 2 assessments: an exam and a trainer-reviewed case study exercise.
The exam is 30 mins long and comprises of 25 questions (22 multiple choice and 3 short written answers). Learners need to answer 80% of these questions correctly in order to pass their exam and complete the course. It may be possible to resit this exam if you scored over 70%.
The assessments aren't designed to trick learners. All of the knowledge and information required to pass the final exam will be clearly given to learners that attend the full course. As long as you engage with the learning you should have no problem passing the test. At ESS we are proud to have very high pass rates for this course.
How do I apply for a SSSTS card?
There is no physical SSSTS card. Upon completion of the course, you will be issued with a certificate as evidence of your training. These certificates will be uploaded to the CSCS Card Checker, allowing you to prove your qualifications without having to carry the physical certificate around with you.


How long does SSSTS last?
Once completed, your SSSTS certificate will be valid for 5 years. To ensure you keep your qualification, you will need to complete a CITB Site Supervision Safety Training Scheme - Refresher (SSSTS-R) course BEFORE your current qualification expires.
This refresher course is a condensed version of the course, designed to refresh and update the knowledge of those who have completed SSSTS previously. It can all be completed in a single day, including the end of course exam. Failure to complete a refresher course before your current qualification expires will force you to take the full SSSTS course again to stay qualified.
Like SSSTS, you can complete this SSSTS refresher course online using video conference training, as well as in-person.
SSSTS Career Progression
Completing a SSSTS course opens up many possibilities for you to pursue a career in site supervision. This in turn can lead to you getting opportunities to progress your career further by becoming a site manager. Being a site manager will mean you have even more responsibility on site, with an increased salary to match!
If you have been given managerial responsibilities on site, you may look at completing a CITB Site Management Safety Training Scheme (SMSTS) course in order to get the qualifications needed to become a full-time manager. Find out more about taking the step up to site management by reading our blog 'How to Become a Site Manager'. Also look out for next week's blog which will provide a full breakdown of the SMSTS course.
Are there SSSTS courses near me?
ESS provide quality SSSTS and SSSTS Refresher courses through face-to-face courses nationwide. We also provide these courses through remote learning using the video conferencing software Zoom. Find out more about how this remote learning works in our blog 'Remote Site Safety Plus with ESS'.
If you are looking to book a course with us for yourself or your workers, call our team on 0115 8970 529 or email [email protected]. To see a full list of the training we have available head over to our online course index.