How to Become a Site Manager
Posted on Friday, 10th January 2020 by Tim

The position of Site Manager is one of the most important roles on a construction site. From the start until the finish of any building project, the Site Manager has a pivotal role to ensure the safety of their workers. In this week's blog, we have an in-depth look at the position of the Site Manager and how you can achieve the necessary qualifications…
What are the duties of a Site Manager?
The responsibilities of a Site Manager may differ depending on the specifics of the organisation and project they are working on. To reflect these changes, the position may also be referred to as Project Manager or Construction Manager. Site Managers are responsible for overseeing the management of on-site operations. This will range from ensuring tasks are completed on-time, within budget and to the quality standards required. They will be heavily involved in the planning and preparation of a project, working on designs and site reports before and during the construction process.
What is the difference between a Site Supervisor and a Site Manager?
There is a lot of cross-over between the roles of a Site Supervisor and Site Manager, however there are some key differences which require managers to have more experience and qualifications. Supervisors are more focused on the day-to-day supervision of workers and report directly to Site or Project Managers, while managers deal with 'bigger picture' responsibilities of the project. For more information on this position, you can check out our previous blog 'How to Become a Site Supervisor'.
What qualifications do you need to become a Construction Manager?
There are two main pieces of evidence which most organisations require from their Site Managers:
CSCS Black Card
Site Management Safety Training Scheme (SMSTS)
While neither of these qualifications are legal requirements, most construction companies will require anyone working in these senior positions to have at least one, if not both, of them to their name. Both qualifications show a high level of knowledge and experience of working on-site in a management position.

How do you get a Black CSCS Card?
The CSCS Black Card (also known as the Black Manager's Card) applies to workers in management positions. In order to obtain the CSCS Card, learners will need to have completed:
A relevant construction management or technical related NVQ/SVQ at Level 5, 6 or 7
A CITB Managers and Professionals (MAP) Health, Safety & Environment Test within the past 2 years.
When both are achieved, the learner will be able to apply for a Black Card.
The most common qualifications utilised are Level 6 and 7 NVQs. These are highly respected in the industry as an effective means demonstrating a worker's practical and theoretical knowledge of their discipline. They're also a great opportunity for workers to upskill whilst working on the job. The specification of the learner's entry requirements and course content will depend on the qualification they are undertaking. If you want to know more about the specifics of the Black Managers CSCS Card, you can read our blog 'How Do I Get a Black Managers Card'.
What Site Manager NVQs do ESS offer?
At ESS, we offer a range of Level 6 & 7 NVQs which, upon completion, will allow the learner to apply for a CSCS Black Manager Card:
For more information about these qualifications, why not contact our training team on 0115 8970 529.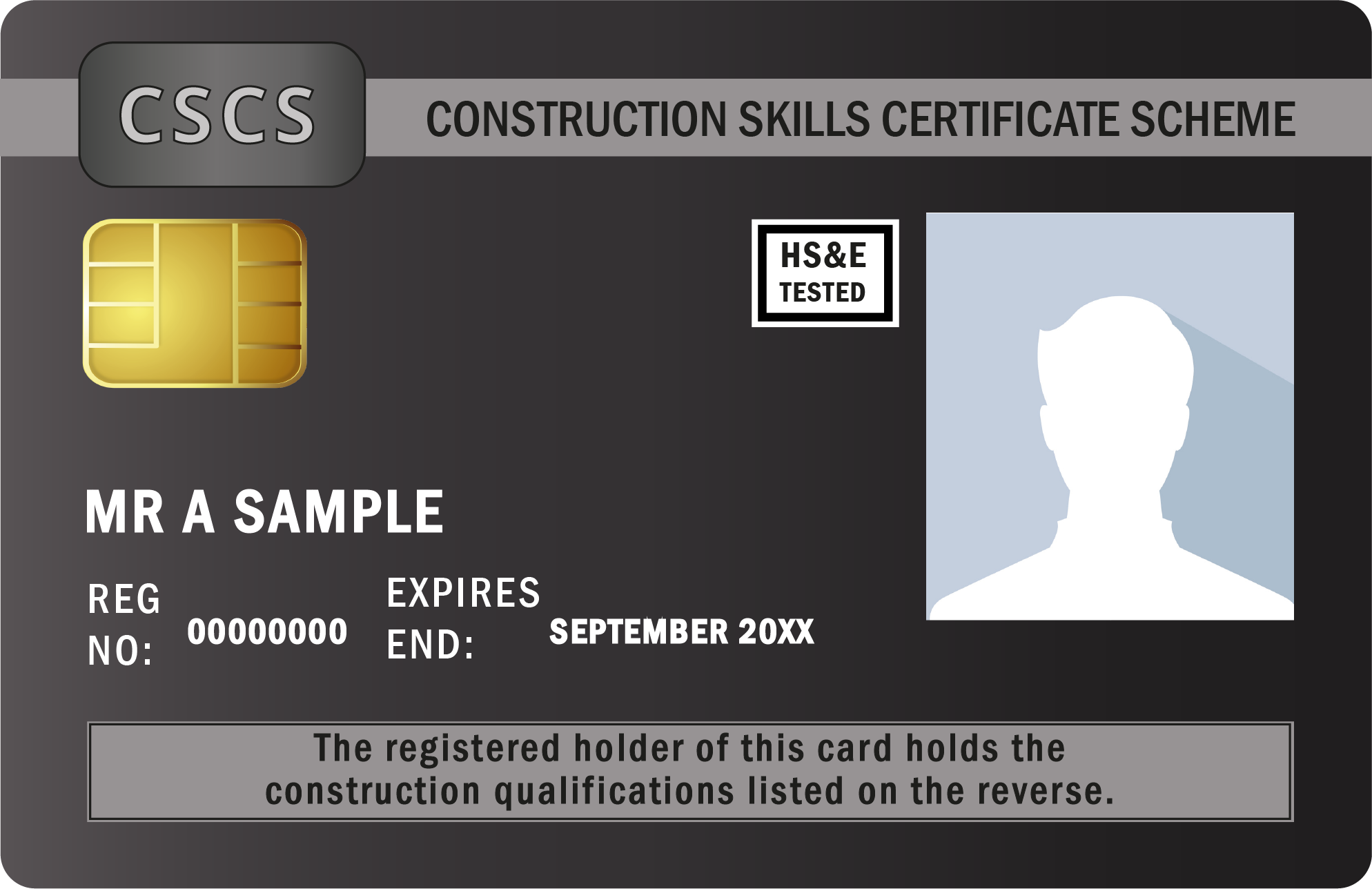 How long does a Black CSCS card last?
CSCS Black Manager Cards are valid for 5 years, after which workers will need to go through a renewal process. We strongly advise card holders begin renewal before the validity of the initial card runs out in order to ensure workers do not go lose their accreditation.
What HS&E Test do I need?
To obtain a Black Card, learners will need to have passed a CITB Managers and Professional Health, Safety & Environment Test. This written exam tests participants understanding of their health and safety responsibilities in the workspace. These questions can be broken down into 5 different subject areas:
Legal and management
Health and welfare
General safety
High risk activities
Environmental considerations
We recommend learners complete the SMSTS course before taking this test in order to ensure they have a good understanding of health and safety law and legislation. Once passed, the test is valid for 2 years, allowing learners to enrol on their NVQ and apply for their Manager's card.
What is SMSTS?
SMSTS stands for Site Management Safety Training Scheme. The course is aimed at workers who are, or are about to be, in a position of management on a construction site. The course covers the essential information needed for Site Managers to ensure the safety of everyone involved in the project.
On completion, successful learners will be able to:
manage health and safety on site in accordance with current legal provisions, and within the context of their management
develop an understanding of responsibility and accountability for site health, safety and welfare
recognise that a safe site is efficient, economical and productive
Once completed, learners will receive a certificate which will be valid for 5 years. At ESS, we provide a CITB-accredited SMSTS course. To find out more including prices and entry requirements, you can check out the course page on our website.
We also run a SMSTS Refresher course for people who need to renew their qualifications. This 2-day refresher will update candidates on any new requirements as well as allowing them the chance to brush up on the core knowledge essential for the role of manager. This course needs to be completed before the learner's original certification expires. This qualification is not directly linked to the CSCS cards and will not provide participants with the Black Manager's Card. These can only be obtained through the relevant NVQs or SVQs.
How long does it take to become qualified?
While the SMSTS course takes 5 days to complete, it will take longer to obtain the Black Manager Card. The length of time to acquire the necessary NVQ will depend on several factors including the learner's experience, the amount of time they can dedicate to the qualification and the specifics of the NVQ undertaken. If you want to speak to a member of our team about the specifics of your qualification, you can contact our training team on 0115 8970 529. Once the NVQ is completed, learners will be able to apply for their black card.
Need more information?
If you wish to see a full breakdown of the training we offer, you can  find all our courses via our course index. If you want to speak to a member of our team about any of our services, you can contact us on 0115 8970 529, or drop us an email at training@essentialsiteskills.com.