How to Become a Site Supervisor
Posted on Monday, 7th December 2020 by Tim

Are you looking to progress your career in construction? If you have experience of working on sites and want to take that next step up into management, the role of Site Supervisor might be the right stepping-stone for you. In today's blog, we look at the responsibilities of a Site Supervisor and which qualifications are needed for the job.
What is the role of a Site Supervisor?
Simply put, Site Supervisors oversee projects or teams on construction sites. This encompasses a range of responsibilities relating to staff and safety management. Amongst others, these include:
Managing workers and delegating tasks to meet construction deadlines
Carrying out regular inspections
Managing potential safety hazards
Ensuring their workers adhere to health and safety protocol
What is the difference between a Site Manager and Site Supervisor?
The role of supervisor sits beneath the position of manager in terms of responsibility. Supervisors act under the guidance of managers to ensure workers are carrying out their work in accordance to the broader aims and ethos of the company. The position demands the ability to manage and delegate tasks within a team and ensure health and safety standards are met.
Managers tend to focus more on the 'bigger picture' of the organisation or project. They are responsible for the project being completed on time and within budget. They are generally less involved with the day-to-day staff management; however, some managers may be more hands-on than others.
How do I become a Site Supervisor?
The most common way of getting a start as a Site Supervisor is by displaying practical experience of working on sites and working your way up the ladder. Work shadowing, taking on additional responsibilities and generally being eager to learn on the job can be key in helping construction workers progress. However, this practical experience can only take you so far. If you want to take that next step into supervision you will need to have completed the correct type of training.
What qualifications do I need to be a Site Supervisor?
There are two main requirements for those looking to become a Site Supervisor:
CITB Site Supervision Safety Training Scheme (SSSTS) Certificate
Gold CSCS card
The majority of construction sites will require you to possess at least one, if not both, to be qualified for the role.
What is a SSSTS course?
SSSTS stands for Site Supervision Safety Training Scheme. This course is designed for workers who are set to take on supervisory responsibility at an organisation and need official training and qualifications for the role.
At ESS we run a CITB-accredited Site Supervision Safety Training Scheme course.  Learners will gain an understanding of what is expected of the supervisor role and how they can contribute to a culture of health and safety in their organisation. While this qualification will not lead to you obtaining a Gold CSCS card, this industry-recognised course provides an excellent foundation to help learners take that step up from labourer to supervisor. The course is endorsed by multiple important industry bodies including BuildUK and provides quality, up-to-date training in health, safety, welfare and environmental awareness.
This is a two-day course which concludes with a multiple-choice exam. Successful participants will receive a CITB certificate valid for 5 years. We advise learners to complete this training before starting to work towards your Gold CSCS card. If you need your qualifications renewing, we also provide a SSSTS Refresher course for workers who have previously completed the course.
How do I get a CSCS Supervisor Card?
CSCS cards come in several varieties, broken down into the different colour cards to reflect different levels of responsibility, job function and training. These include:
If you want to learn more about the different types of CSCS card, you can check out our blog to see which one is right for you.
The most relevant qualification for Site Supervisors is the CSCS Gold Card, also known as the CSCS Supervisor Card. The Gold CSCS Card is achieved by successfully completing a Level 3 or 4 NVQ or SVQ in a construction related field. The training needed for participants will depend on the organisation and projects they will be overseeing in their position.  
What is a HS&E Test?
As well as completing the relevant NVQ, to obtain a Gold card learners will need to have passed a supervisor's Health, Safety & Environment Test. This is a written exam where participants will have their knowledge tested on the fundamentals of working as a health & safety supervisor. These questions can be broken down into 5 different subject areas:
Legal and management
Health and welfare
General safety
High risk activities
Environment
We recommend completing the SSSTS course before taking this test in order to ensure you have all the health and safety knowledge required to pass first time. Once passed, the test is valid for 2 years, allowing you to enrol onto your NVQ and obtain your Gold card.
What NVQs can I take to get my Gold card?
ESS offer a range of NVQs to suit a variety of construction supervisor positions: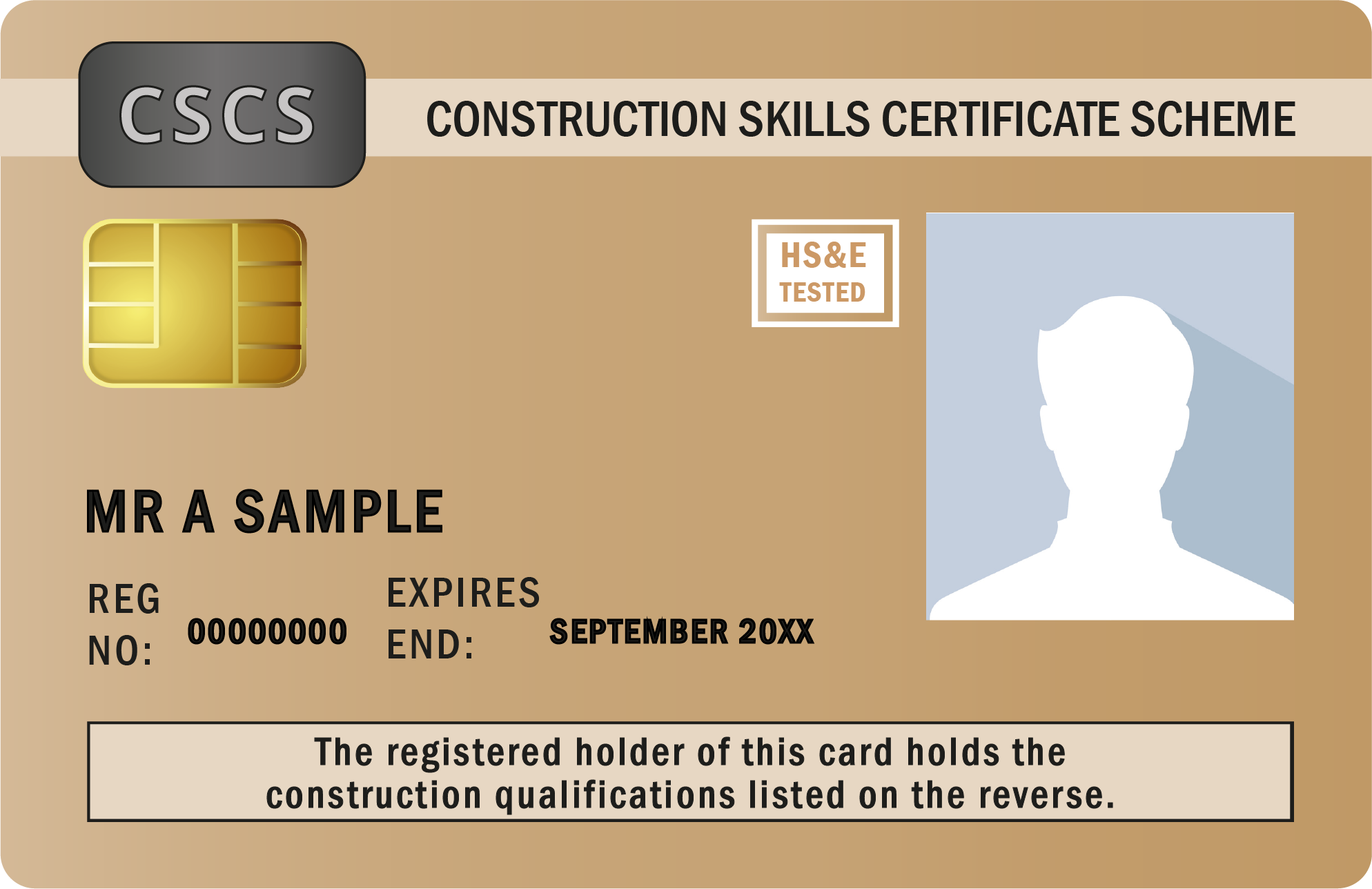 There are multiple courses available which will provide you with a CSCS Gold Craft Card, as well as the Gold Supervisor Card. For a thorough run down of the options available, the CSCS website is useful tool for finding the right training for you: https://www.cscsonline.uk.com/card-finder
How long is the CSCS Gold Card Valid for?
CSCS Gold Cards are all valid for 5 years, after which they will require renewal. Participants will need to be able prove they have completed Supervisors Health & Safety Test within the last 2 years.
What progression is there for Site Supervisors?
Once you have managed to establish yourself as a Site Supervisor, there is a clear path to progressing further up the chain and becoming a Site Manager. Similar to the Site Supervisor role, you will need a specific card to display your competence for the role. In this case, you will require the CSCS Black Card.
We will take a more in-depth look at what experience and qualification you need to step up into a managerial position in next week's blog. Keep an eye on the blog section of our website to find this when it goes live.
Looking for more information?
If you are looking for more information on CSCS cards, we have previous blogs specifically looking at the Green CSCS and Red CSCS cards.
For more information on our other courses, you can contact a member of our training team on 0115 8970 529 and they will be happy to help. Alternatively, you can email us at training@essentialsiteskills.com.