Remote Site Safety Plus with ESS
Posted on Friday, 8th May 2020 by Tim

Site Safety Plus is integral training for many workers across the construction industry. CITB qualifications are an essential part of being able to perform certain jobs and specific tasks on building sites.
The Coronavirus pandemic has led to much disruption for construction training. Awarding bodies and training providers have been adapting their services to ensure workers can achieve and renew their qualifications from home. To this end, CITB have started to offer some of their Site Safety Plus courses through remote online video conference training.
In this week's blog we look at the Site Safety Plus courses available through remote learning and how they've been adapted to meet learner needs.
What is Site Safety Plus?
Site Safety Plus refers to a suite of courses that cover building, civil engineering, and allied industries. The courses are designed and accredited by CITB, one of the leading awarding bodies for those sectors.
From entry level jobs, all the way up to managers and supervisors, this training is a necessary to perform many roles on construction sites legally and safely. Most construction sites in the UK require you to hold a CITB certificate to allow you on-site, making Site Safety Plus training essential to many workers' livelihoods.
At ESS, we run a range of CITB Site Safety Plus courses, including the popular Site Management Safety Training Scheme (SMSTS), a necessary requirement for many site manager jobs. To see a full list, check out our Site Safety Plus course page.
Site Safety Plus remote learning:
The Coronavirus has caused a lot of disruption to training, with social distancing measures forcing the cancellation of most face-to-face courses. In response to the crisis, CITB have begun to move some of their courses entirely online so they can be completed from home.
Can you do a SMSTS course online?
Yes!
CITB have recently given the green light for the SMSTS and SSSTS courses to be conducted through remote learning. Essential Site Skills are pleased to now be delivering both of these incredibly popular courses. While remote learning is not ideal for anyone, so far these sessions have been a great success for our learners and trainers alike.
At the time of writing, ESS are currently providing the following CITB training courses:
In addition, we are now able to offer CITB Temporary Works courses via video conferencing! This suite of courses include:
If you would like to speak to someone about booking your place on any of these courses, you can call our training team on 0115 8970 529 or by emailing training@essentialsiteskills.com.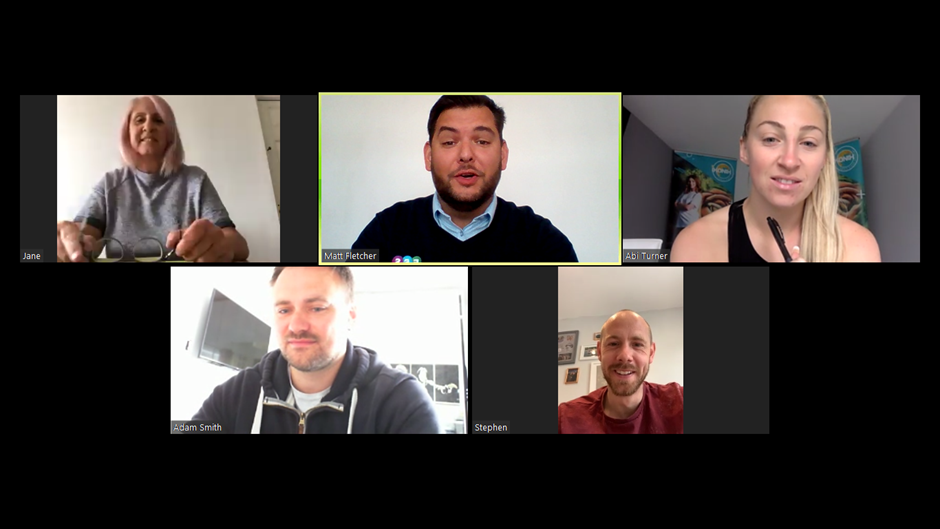 How does online video conference training work?
Also known as virtual classrooms, this training takes the form of interactive, live video conferences with an expert trainer.  Learners can use these interactive courses to ask questions during the course and put a face to the training. We believe this is key to making courses engaging and ensures our trainers are able to tailor their teaching technique in order to support the learners.
As Essential Site Skills, we have been using the popular video conferencing tool Zoom to conduct our virtual classrooms. We have chosen this method as Zoom is free for participants, easy to use and available across of variety of devices including laptops, tablets and smartphones.
Once you have booked onto your course with us, you will be given a link to log into your virtual classroom. Simply click on this link at the time and date of your training session and you will be able to access your course. To learn more about the specifics of our online training, check out our previous blog entry on the subject.
If technology is not your strong suit, ESS trainer Matt Fletcher has put together this handy instructional video to help you setup your online training:
How does certification work for remote training?
With all five of the CITB courses we are currently providing, the examinations that normally take place at the end of the training can also be completed online. This means the qualification you get at the end of your remote learning course is the same as it would be for the regular face-to-face courses.
While CITB are still issuing physical certificates to successful delegates, some learners may experience delays in receiving them. Keep an eye on CITB's website for any updates on how they are handling delays and to contact them directly. Whilst waiting for certification, employers can also use the CITB Card Checker to view the Site Safety Plus courses completed by workers.
Health & Safety Awareness Certification
CITB's Health and Safety Awareness course is a requirement for obtaining a CSCS Labourer card, and so being able to evidence training completion is essential for many workers. To address any potential delays in receiving psychical certification, you can now use evidence from the CITB Card-Checker or CITB Construction Register. 
Once you have completed CITB HSA training, your details will automatically be uploaded to these databases with your updated qualifications. This will allow supervisors or managers to check your up-to-date record of training using on an online database, rather than requiring the physical paperwork. Find out more information about card extensions during the Coronavirus in our previous blog entry.
Remote Training Opportunities with ESS:
Other video conference training courses
To see a full list of our video conference training, including a range of online construction courses, take a look at our website. Please be aware that due to the unpredictable nature of the current situation, the courses available might be subject to change.
If in any doubt, ESS are available to take your calls on 0115 8970 529. You can also contact the team by emailing info@essentialsiteskills.com.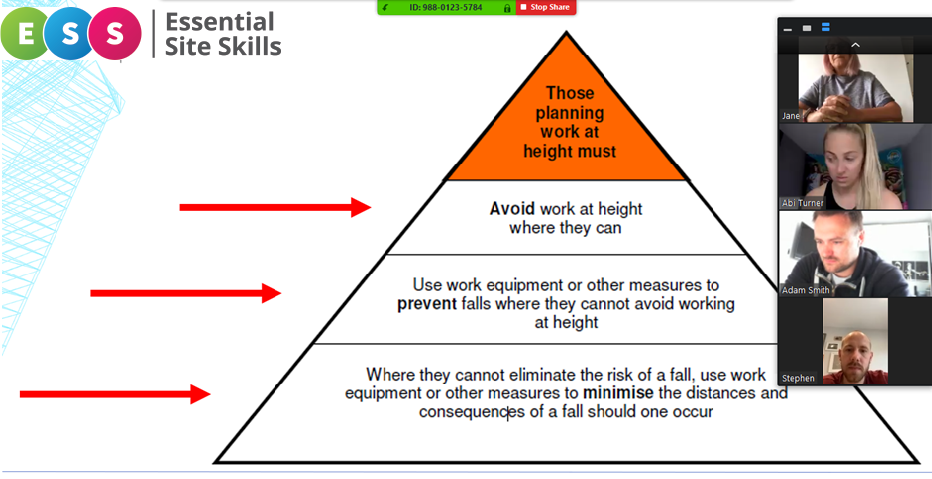 Enrol on an NVQ
Those working from home or in self-isolation can still enrol on one of our wide selection of NVQs. In response to the current conditions, we have increased remote inductions and assessment options so learners can complete as much of their NVQ from home as possible. All of our Level 3, Level 6 and Level 7 NVQs are now available to be completed entirely online.
ESS have a range of NVQs across many sectors and industries which learners can book online now. To see a full list, check out the NVQ page on our website.
NCFE Qualifications
NCFE Qualifications are a fantastic way for workers to build on their skills and gain a qualification while at home. Utilising remote learning resources such as online workbooks, these qualifications will help workers make the most of their time in lockdown.
ESS have a wide variety full funded course available that can be completed entirely from home. If you have any questions about funding then feel free to contact us here.
E-learning with ESS
Looking for other ways to learn from home? Why not take a look at our e-learning courses.
ESS offer range of courses across a wide spectrum of industries, sectors and skills. If you want to find out more information, our e-learning blog looks at how e-learning works and how they can benefit you.