Where to Start When Looking for a Job
Posted on Friday, 29th May 2020 by Tim

Being unemployed can be a difficult period no matter who you are. There is so much conflicting information available and so many potential avenues to explore; it can be hard to know where to start when looking for a new job. In today's blog we look at some simple steps you can take to start your job hunt and improve your prospects of employment...
Speak to an Expert
If you are unsure what the best path for you to find employment is, there is no substitute speaking to a qualified careers advisor. Sessions with careers experts can help you identify the best route to employment for you, be that through further training, education, or alternative avenues.
Normally, you can access a careers advisor simply by contacting your local Job Centre Plus and booking an appointment. Due to the Coronavirus, most Job Centres are either shut or open at significantly reduced hours. This will make it hard to make face-to-face appointments until lockdown measures are relaxed by the Government.
However, there are still options available for you to speak to careers advisors in the meantime. The National Careers Service are continuing to operate their phonelines to provide over the phone support on 0800 100 900. Alternatively, they also offer a webchat service which, like the phoneline, can be accessed free of charge.
Job Sites
One of the best ways to get an idea of the types of jobs out there is to use job sites such as Reed and Indeed. These sites are incredibly popular with employers as way of publicising their latest job opportunities, including everything from entry level jobs to managerial positions.
These sites are an incredibly useful tool, as you can filter your results to find jobs by their industry, salary, and location to help you find the jobs relevant to your situation. Looking at variety of jobs on these sites will give you a clear picture of what qualifications, skills and experience employers are looking for. This knowledge will make you better informed in how to move forward with your job search.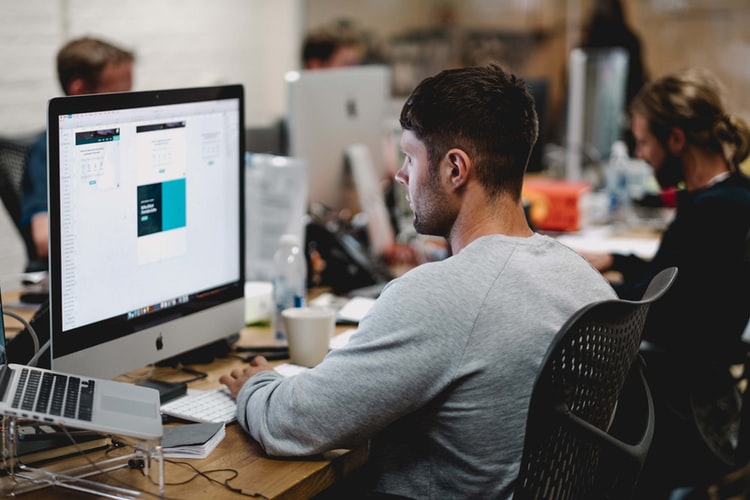 Consider Volunteering
If you are struggling to find work, volunteering can be a fantastic use of your time to improve your employability prospects while giving back to the community. Volunteering can bring about opportunities for you to develop new skills, meet new people and new connections.
There are thousands of causes up and down the country which you can help by volunteering your time for. Keep an eye out in your local community as there are always causes in need of help. You can also use the website Do It to search for opportunities near you.
Volunteering will make you much more attractive to employers as it shows that you are eager, hardworking, and passionate to help people. You might even be able to use people you work with as an employer reference. If possible, try to find a volunteering opportunity that relates to the career you want to go into, as means of increasing your knowledge of working in that environment.
For a lot of people, time and financial constraints may mean that volunteering just isn't possible. However, even if it's just a couple of hours a week, this will look great on your CV and may be the difference between you and the other applicants if you can spare the time.
Get Additional Training
One way to improve your chances of getting a job is to build on your skills by undertaking training. If you know what career you want to pursue, why not look into relevant courses or training programmes related to the subject?
Completing training in your own time shows potential employers you're eager to learn about the job and may mean you are more qualified than other applicants for the job. Find out more about how training can improve your employability prospects in our blog on the subject.
At Essential Site Skills you can find a wide range of courses to suit your employment needs. Even if you are unsure about the job you want, certain courses such as First Aid Training are valuable in any workplace. Check out a full list of our courses to find the one that's right for you.
If finding the money to fund training is a problem, there is help available. Funding to help unemployed people access training is available for certain people and courses. To find out more about the funding criteria, you can contact our team on 0115 8970 529 or by emailing training@essentialsiteskills.com.
Training in Lockdown
Due to the Coronavirus, some of our face-to-face courses are unavailable at the moment. However, we have been working hard to deliver a many as possible through online video conference training, which you can learn more about here.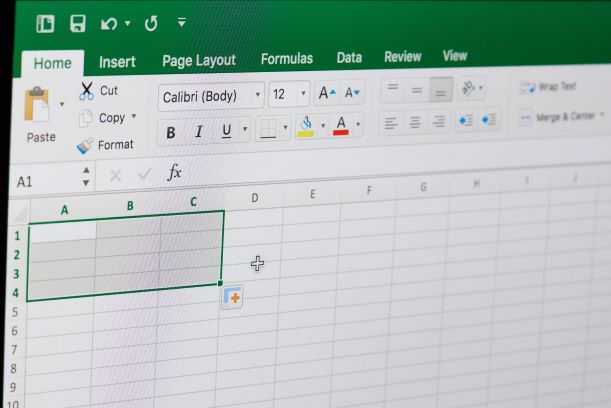 We also provide a wide range of e-learning courses. These courses can be completed entirely online, making them perfect for those who are currently furloughed, unemployed or working from home. 
The latest additions to our e-learning suite include our Microsoft Excel courses. These are already proving to be popular with workers and learners across many different sectors and industries. 
You can find out more about e-learning in our previous blog entry on the subject.
NCFE Qualifications
In addition to our other remote and online learning options, we also provide NCFE Qualifications as a means of gaining skills and a qualification while at home. These courses are can be completed online, allowing learners to start and finish their training from the comfort of their own home. 
Like our other courses, certain learners will be able to access full funding for NCFE CACHE qualifications with ESS, depending on their location. To enquire about funding, contact our training team on 0115 8970 529 or by emailing training@essentialsiteskills.com.
Look into Apprenticeships
Apprenticeships are a great way to start in employment, offering a chance to earn a living while working towards a qualification as part of your job. Apprentices are normally paid at a lower rate than other workers, but this gives you a fantastic chance to prove yourself as a worker and build up your CV. Many apprenticeships lead directly to employment at the organisation with full salaries in line with the role.
At Essential Site Skills, we provide a range of apprenticeships across various industries and qualification levels. To see a full list of what we can offer, visit the apprenticeship page on our website. You can also use the Government's database to find an apprenticeship course near you.
Writing a CV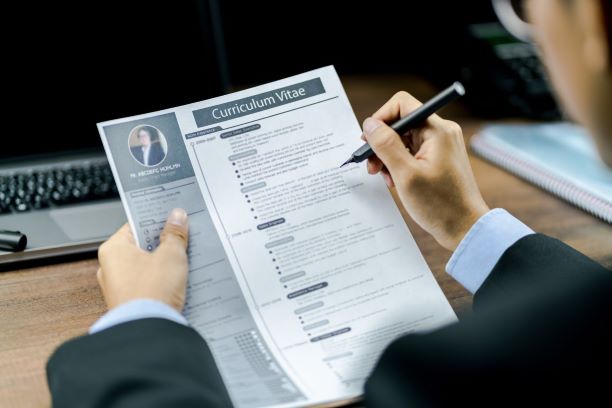 Writing a good CV is essential to getting you through to interview stages for job applications. Your CV is the first chance to sell yourself to employers and present them with evidence of your skills, work ethic and passion for the role. You can find a whole host of free and paid-for CV templates online through sites such as CV Library and Totaljobs. The Government have also provided helpful guidance on how to put together your CV.
This process is not just about structuring your CV in a professional and easy-to-read manner, but identifying the skills you have which make you stand out from the crowd and make your CV attractive to employers. If you are struggling, it might help to speak to a careers advisor. They will be able to help you identify your unique skill set and tailor advice specific for your circumstance.
Don't Give Up!
Trying to find work can be a very stressful and frustrating process. Even the most highly qualified people can struggle, especially if you have been out of work for a while. It's important that when you do receive knock-backs that you do not take it personally and try to get feedback from your application wherever possible.
During this time you need to look after your mental health. Unemployment can have many negative consequences for your mental wellbeing, with anxiety around finances and feelings of hopelessness being common. It is completely normal to feel bad during this process.
If you are suffering from poor mental health, reach out to someone. This could be friends, family or a health care professional, whatever you are most comfortable with. You can visit the NHS's Every Mind Matters website for advice and help looking after your mental health.  For more information on taking care of your mental health, check out our previous blog post for that looks at mental health in the construction industry.