Your Route to Becoming a Site Manager
Posted on Friday, 18th September 2020 by Tim

When starting out in the construction industry, it can be difficult to know how to progress your career. However, with the right attitude, training, and experience, becoming a manager may be more achievable than you would first think. In this week's blog, we look at your route into construction site management, and the different qualifications you need to get there…
What does a site manager do?
Site managers have a huge role in successfully completing construction projects. Before, during and after building work starts, managers are key to implementing strategy and ensuring work is completed to the highest possible standard.
Depending on the structure of the organisation, site managers may also be referred by titles such as project manager, site agent or construction manager. Regardless of the title, anyone in this position has ultimate responsibility for everybody on their construction site. This means protecting workers, and any visitors to the site, must be their number one priority. Other responsibilities of managers include, but are not limited to:
Liaising with board members and senior management
Overseeing the hiring and firing of staff
Analysing performance to ensure targets are met
Ensuring work is done on time and to budget
What is the difference between a site manager and site supervisor?
There is a lot of cross over between the roles of site manager and site supervisor. The two work closely on most sites, with responsibilities to ensure the project is going to schedule and workers are carrying out their roles correctly. However, managers have a more advanced position in the organisation, with increased authority and further responsibilities that put them above supervisors in terms of seniority.
Where a supervisor's job mainly consists of overseeing work conduct by staff on site, managers will have to deal with more complex issues concerning business operation. If site supervision sounds more relevant to your circumstances, you can read our guide on how to become a site supervisor.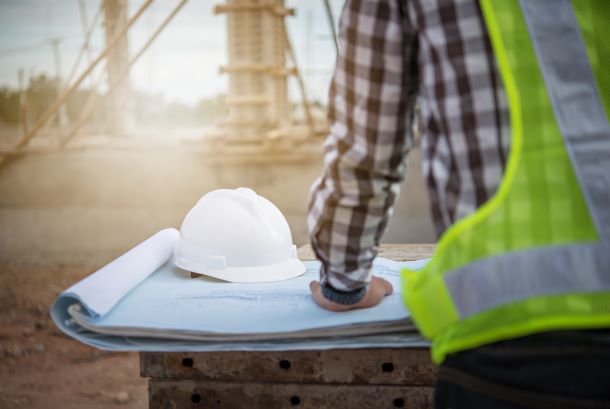 How do I become a site manager?
Most site managers get their start by working in a junior role on a construction site and working their way up. Entry level positions in construction are normally referred to as labourers. They carry out basic tasks around constructions sites, generally involving a lot of physical and manual work.
When working in this role, you may want to work towards obtaining a CSCS Skilled Worker card. This is the logical next step for most labourers, as it proves their skills, experience, and knowledge of working in their role. Getting this status proves to current and future employers that you are fully competent in your current job and may allow you to be gradually given more responsibility on site.
To apply for a CSCS Skilled Worker card (also known as the blue card), the worker will need to complete a relevant Level 2 NVQ in a construction related field. Applicants will also need to have completed the CITB HS&E Health Safety & Environment Test within the last two years. To find out more about the different types of CSCS card, check out our handy guide.
At this point in your career, a lot will depend on how handle yourself at work. Your job performance, behaviours around the site, and eagerness to develop, are all key traits to making that step up. If you display all of these, you may receive more supervisory or managerial responsibilities as part of your day-to-day job. This is where you can push on and complete managerial qualifications to formalise a role as a manager.
What qualifications do you need to be a site manager in the UK?
To be a site manager, you need to hold a CSCS Black Card (also known as a black manager's card). While CSCS cards are not a legal requirement, the vast majority of organisations will specify that you need to hold a relevant card for your job role to get on their site.
To get a manager's card, you need to have completed a relevant construction management/technical related NVQ of Level 6 or 7 standard. At ESS, we provide a range of Level 6 and 7 construction NVQs to suit many different managerial roles:
To obtain your black card, you must also have completed the CITB Managers and Professionals Health, Safety and Environment Test within the past two years.
CIOB Chartered Membership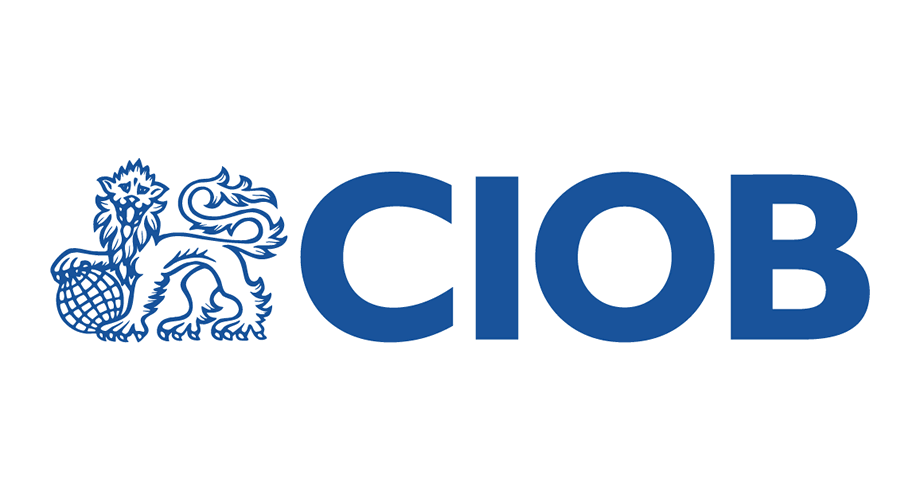 Having a CSCS Manager's card and the necessary NVQ qualification will allow you to apply for CIOB Chartered Membership. CIOB are one of the largest and most well-respected bodies for construction management and leadership in the world. Becoming a chartered member of CIOB will provide you with recognition of your skills and experience from one of the most important names in the industry. This may improve your career options and potential salary in future roles.
Completing any construction Level 6 NVQ and obtaining a manager's card will allow you to apply for chartered membership. However, if you have completed the Level 7 NVQ in Construction Senior Management, you will be able to apply through an accelerated route.
Site Management Safety Training Scheme (SMSTS)
In addition to their current qualifications, anyone who has managerial responsibilities on a construction site may want to complete the CITB Site Management Safety Training Scheme (SMSTS). This is a five-day course which covers many of the essential areas of protecting the health, safety, and wellbeing of anybody on a construction site.
While this course is not a requirement to obtain a black card, many employers will want all their managers to have been on this course to ensure they are meeting their legal requirements in protecting staff. It will ensure a base knowledge of on-site safety and is an essential part of running an effective construction site.
Once passed, you will receive a CITB certificate which is valid for five years. After this, you need to complete the SMSTS Refresher course to stay on top of any changes, refresh your knowledge, and to stay certified.
Further Information
If you want to see any more of the courses or NVQs we provide, you can use our online course index. If you want to speak to a member of our team directly, why not call us on 0115 8970 529. You can also drop us an email at info@essentialsiteskills.com.