What is SMSTS?
Posted on Friday, 18th June 2021 by Tim

If you are looking to increase your skills and knowledge when it comes to managing health and safety on constructions sites, one of the best places to start is with an SMSTS course. In today's blog we take a look at what this training involves and who would benefit from it.
What does SMSTS stand for?
SMSTS stands for the Site Management Safety Training Scheme. This is a qualification created by CITB to establish a clear industry-wide standard for the management of health and safety on construction sites.
These courses are designed to provide in-depth knowledge and skills relevant for anyone who is currently, or about to be, working as a construction site manager. If you are responsible for planning, organising, monitoring, controlling, or administering groups of staff on a construction site, completing an SMSTS course will help you to do your job effectively, efficiently and safely.
SMSTS is part of CITB's Site Safety Plus (SSP) series of courses which provide key training for a range of roles in the construction, building and civil engineering sectors. Completing the relevant SSP courses for your position at work can be vital in establishing effective health and safety practice in your workplace.
What does SMSTS course involve?
CITB SMSTS are 5-day courses which cover many of the essential skills and knowledge needed for site managers to do their jobs well. These include, but are not limited to:
Understanding the relevant legislation for their position
Establishing effective communication techniques on site
Understanding their health and safety responsibilities and how to establish a culture of health and safety on site
Breaking down new guidance and best industry practice
All of these areas are key to becoming an effective site manager. The knowledge you will gain on this course will help you to become more efficient in your job and create a safer working environment for your staff.
What is a SMSTS Certificate?
Upon completing your course, you will be issued with a SMSTS certificate which is valid for 5 years. This will provide employers with evidence that you have completed your course and know your duties as a site manager.
As the certificate is valid for 5 years, you will need to complete a CITB Site Management Safety Training Scheme – Refresher (SMSTS-R) course to keep your qualification once your original certificate has expired. Refresher courses are condensed training sessions for those who have already completed their SMSTS training but need their knowledge refreshed and updated with any new developments from the industry.
Refresher courses must be completed before the expiry of your original certificate or you will have to complete the full SMSTS course again to stay qualified. You keep track of the status of your qualifications to ensure you don't miss your expiry deadline by using the CSCS online card checker.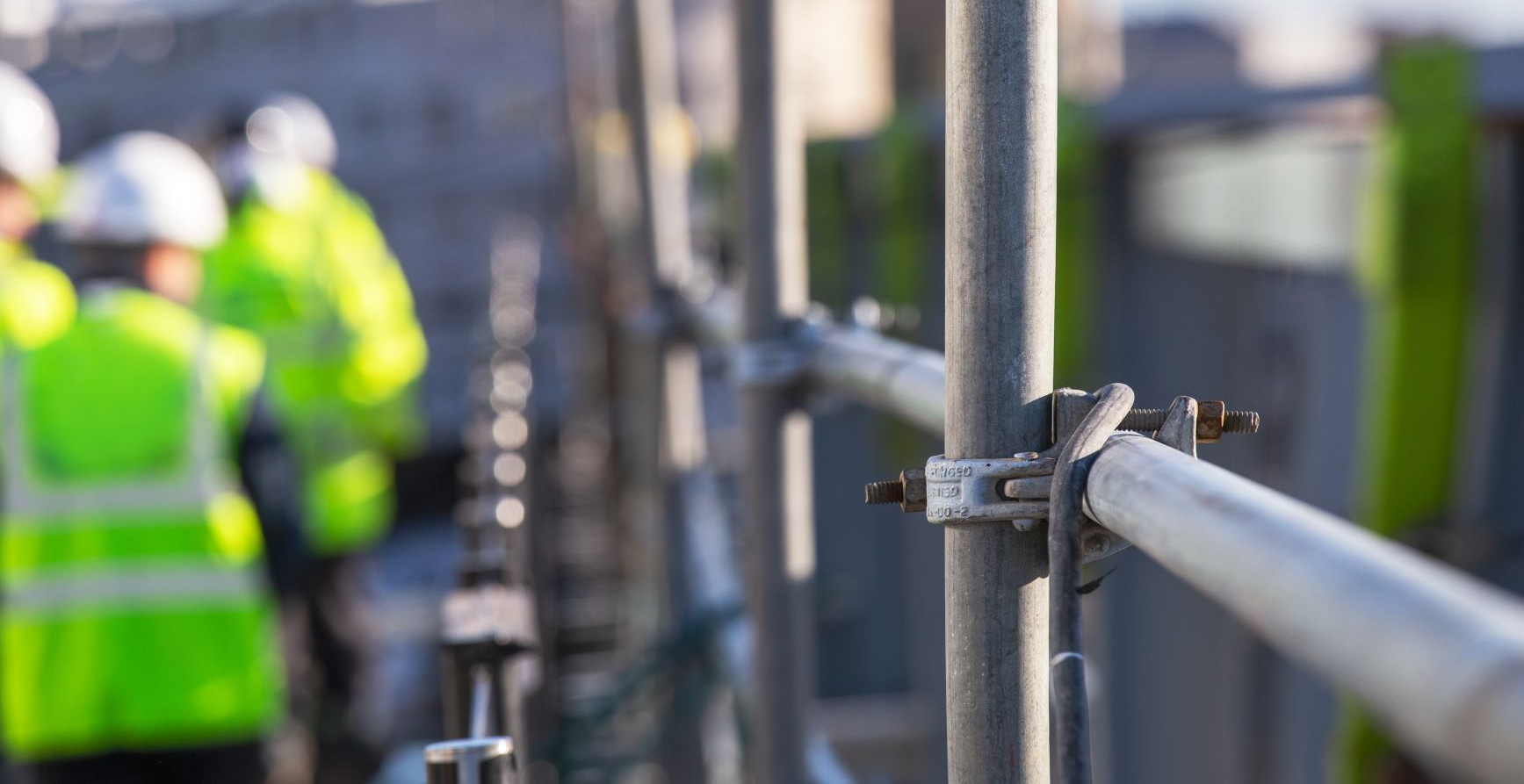 What CSCS card can I get with SMSTS?
On their own, SMSTS qualifications are not enough for you to apply for a CSCS card. To get a CSCS card you will need to complete a relevant NVQ of a high enough level for the specific card you are applying for.
Site managers will need a CSCS Black Manager Card for their role. This will involve completing a Level 6 or Level 7 NVQ in a relevant field. At ESS we provide a range of NVQs which will allow you to apply for your CSCS Black Card. These include:
If you want to know more about the qualifications needed to become a site manager, you can read our blog 'Your Route to Becoming a Site Manager'.
What level qualification is SMSTS?
SMSTS training isn't equivalent to a specific level of training. While many workplaces will demand their site managers to have completed this training, it is not a qualification which is required by law.
The purpose of this training is to develop site managers skills and prepare them for the role. It can serve as a fantastic introduction before they go on to complete an NVQ to acquire their CSCS black manager's card.
Is SMSTS hard to pass?
If you attend all the days and engage with the training then you should have no problem passing your SMSTS course.
At the end of your fifth day on the course you will be asked to sit a written exam consisting of 25 questions (18 multiple-choice, 7 short written answers). This exam only takes 35 minutes and requires an 81% mark to pass.
During the course, learners will be actively encouraged to participate and give examples of their own experiences to benefit themselves and other learners. This will help participants fully understand all the knowledge required for the questions that will come up in their tests.
Our highly experienced and qualified tutors will support varying learning styles using a multi-model approach to delivery whilst utilising an array of formative and summative assessments to confirm understanding of key aspects of the course. Our tutors have all passed SMSTS themselves and worked within construction for many years, so they'll be able to relate to your situation and provide you with the best possible help throughout.
Can I do SMSTS online?
You can! As well as providing top quality in-person SMSTS training, ESS also provide this course through video conference training.
Our SMSTS online course is conducted over the video conferencing software Zoom and provides all the same information as you would get from the face-to-face course. This software is free and easy to use for both learners and our trainers, allowing them to interact with learners and create engaging learning sessions.
What is better SMSTS or SSSTS?
As well as SMSTS, you could also look into CITB Site Supervision Safety Training Scheme (SSSTS). While both courses cover many of the same topics and skills, SSSTS focuses more on the requirements of supervisors as opposed to managers.
Ultimately it will down to you and your employers to decide which of these courses would suit your responsibilities. The SMSTS course offers more advanced and detailed knowledge, but it may be unnecessary for those without managerial responsibilities. Find out more about becoming a site supervisor by reading our blog 'How to Become a Site Supervisor'
Like SMSTS, certificates for SSSTS courses are valid for 5 years, at which point a CITB Site Management Safety Training Scheme – Refresher (SMSTS-R) will need to be completed.
SMSTS course near me:
Whether you are looking for a SMSTS course in London, Manchester or anywhere else in the UK, ESS can provide you with the training you need. We operate nationwide and regularly add new dates for both online and in-person SMSTS courses. Head over to our training calendar to see the dates and locations we have available. You can also book a course directly by calling our team on 0115 8970 529. For email enquiries, drop us a line at [email protected].