Plant and Transport Training Courses
Essential Site Skills offer a range of accredited plant and transport operator qualifications with CPCS, NPORS, RTITB and ALLMI. Offering on-site courses nationwide.
CPCS Training Courses
To gain a red CPCS Trained Operator card you must undertake the relevant CPCS Accredited Course. Please follow the link below to view our available CPCS categories, or contact us to make a booking:
View CPCS Courses
For alternative CPCS categories, or on-site assessments please contact us.
You can find further information about the CPCS card scheme here.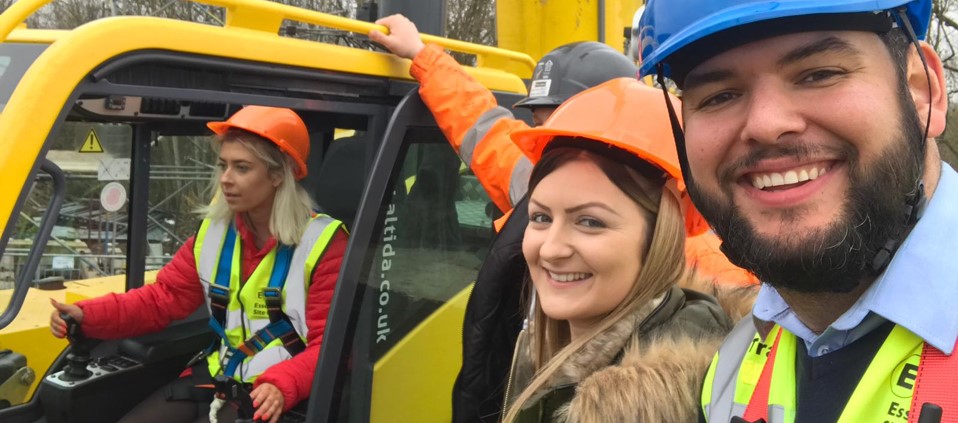 NPORS Training Courses
We offer a huge range of NPORS operator categories, with on-site delivery nationwide, please visit our course index page to view a full range of NPORS plant categories, or search via our homepage.
If you are unsure which route is best for you read one of our latest blogs NPORS vs CPCS, so you can make an informed decision on the best skills card to go for, or contact us for our expert advice.
View NPORS Courses
NVQ Qualifications
CPCS Trained Operator and NPORS Trained Operator cards are only valid for 2 years, in which time you are expected to achieve the relevant NVQ qualification to upgrade to your Competence Card which is renewable every 5 years. We provide a full range of NVQ Qualifications to help you upgrade to your blue card.
Visit our NVQ page for more information about our NVQ centre, or contact us for further information.
You can view a full range of NVQ Qualifications from Level 2 to Level 7 on our Course Index page, or search via the homepage.
View NVQ Qualifications
NVQ Funding
As a Registered Training Organisation, Essential Site Skills have access to funding to support business in upskilling their employees with an NVQ qualification at no cost to them. Make sure you always use a reputable and Registered Training Organisation when looking for funded organisations. Essential Site Skills are an award winning and highly reputable provider of funded qualifications so you can be confident of the information, advice and guidance we provide.
The government website provides a list of training providers that are invited to tender for education and training services:
https://www.gov.uk/government/publications/register-of-training-organisations
Please contact us for an update on fully funded NVQs and the locations we have available for 2019/2020.
CPC Driver Training Centre
Don't miss the mandatory training deadline on 9 September 2019.
Essential Site Plant are an approved provider of Driver CPC Periodic Training, aimed at existing LGV & PCV drivers who must complete 35hrs of periodic training every 5 years.
If you or your workforce miss the deadline, they cannot drive professionally and can be fined up to £1,000.
ALLMI Accredited Training Courses
ALLMI is a training accreditation service and standards body aimed at the lorry loader industry, with the aim to raise standards of operators and instructors nationwide. Inadequately trained operators are a major cause of accidents leading to injury or in worse cases fatalities. You can almost be certain that these will lead to costly legal action and / or damaged equipment. A qualified and properly trained operator provides a safer working environment not only for themselves, but for their colleagues. Our ALLMI accredited instructors can supply the rigorous and all-inclusive training necessary to achieve these benefits. Essential Site Plant are an accredited ALLMI Training Provider offering Slinger Signaller and Lorry Loader training courses.
View ALLMI Courses
ALLMI is approved by CSCS, and you will find the CSCS logo displayed on all ALLMI operator cards.